The unsung heroes of Weary Dunlop Retirement Village are unsung no more.
Residents organised a musical tribute to show their gratitude for the extraordinary effort the village's staff put in to keep everyone safe and happy during the COVID-19 lock down.
As staff filed out onto the bowling green, they were serenaded by a rousing rendition of 'Thank You For Being a Friend' sung by around 120 residents.
READ MORE:
The public show of appreciation was the brainchild of resident Gary Brunnen "to thank the staff for their fantastic performance".
Speaking on behalf of residents at the event, Mike George paid tribute to "our wonderful village staff for the outstanding care and attention given to us during the coronavirus lockdown".
"Always with a smile and grace you have assisted us with shopping, deliveries, hospitality, fitness, medical care, Happy Hour deliveries, and meals for those in isolation," Mike said.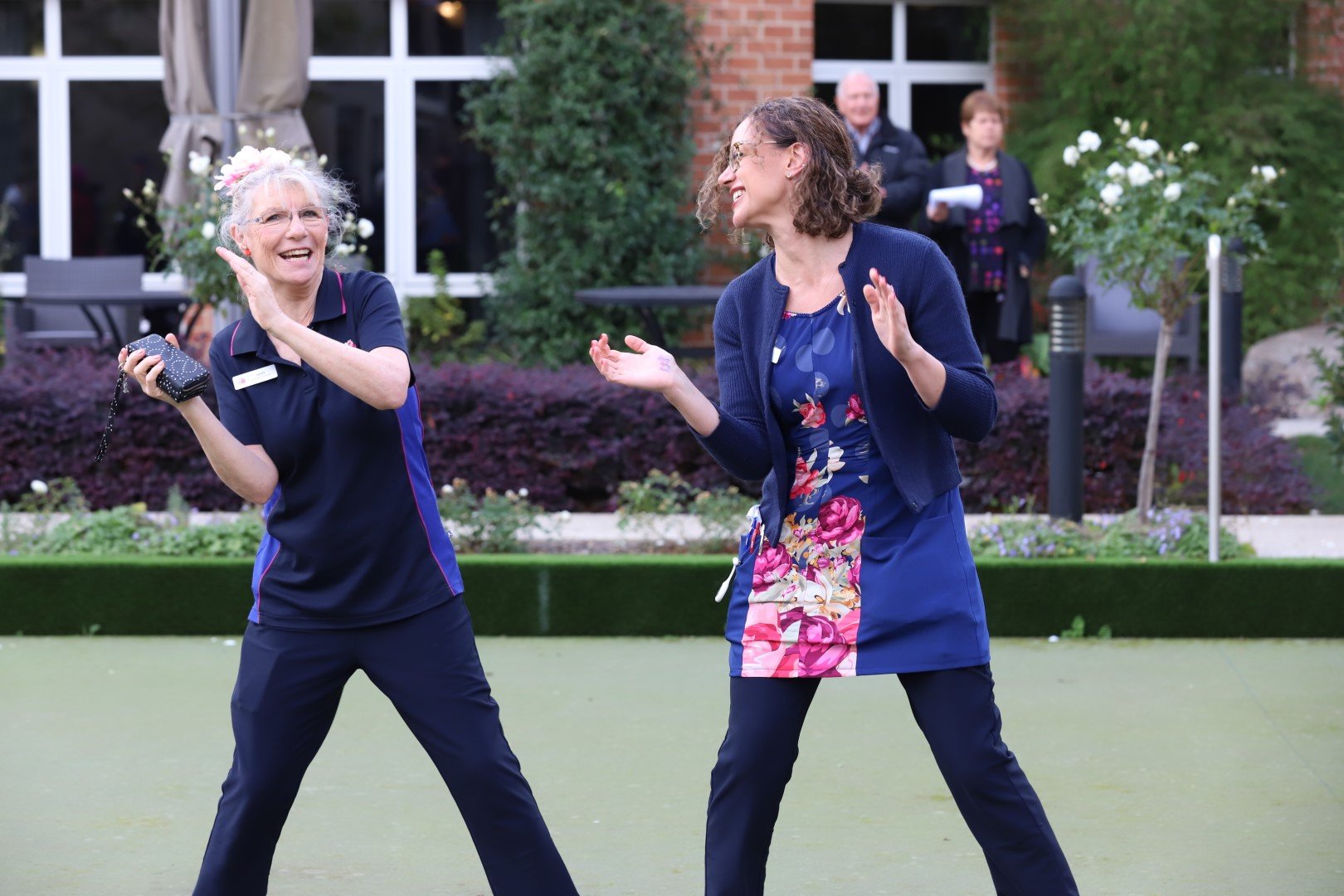 In response, village manager Kym Faulkner (pictured, top) said the staff were "thrilled" by the residents' gesture.
"No doubt this has been a difficult time for all of us but I think, beyond just being residents and staff, we've become a family," Kym said.
"When we've been flat, we've picked each other up and got through difficult times. And because I've what we've done we've all been safe.
"From all of the staff, I think we need to give you the residents a big round of applause, too."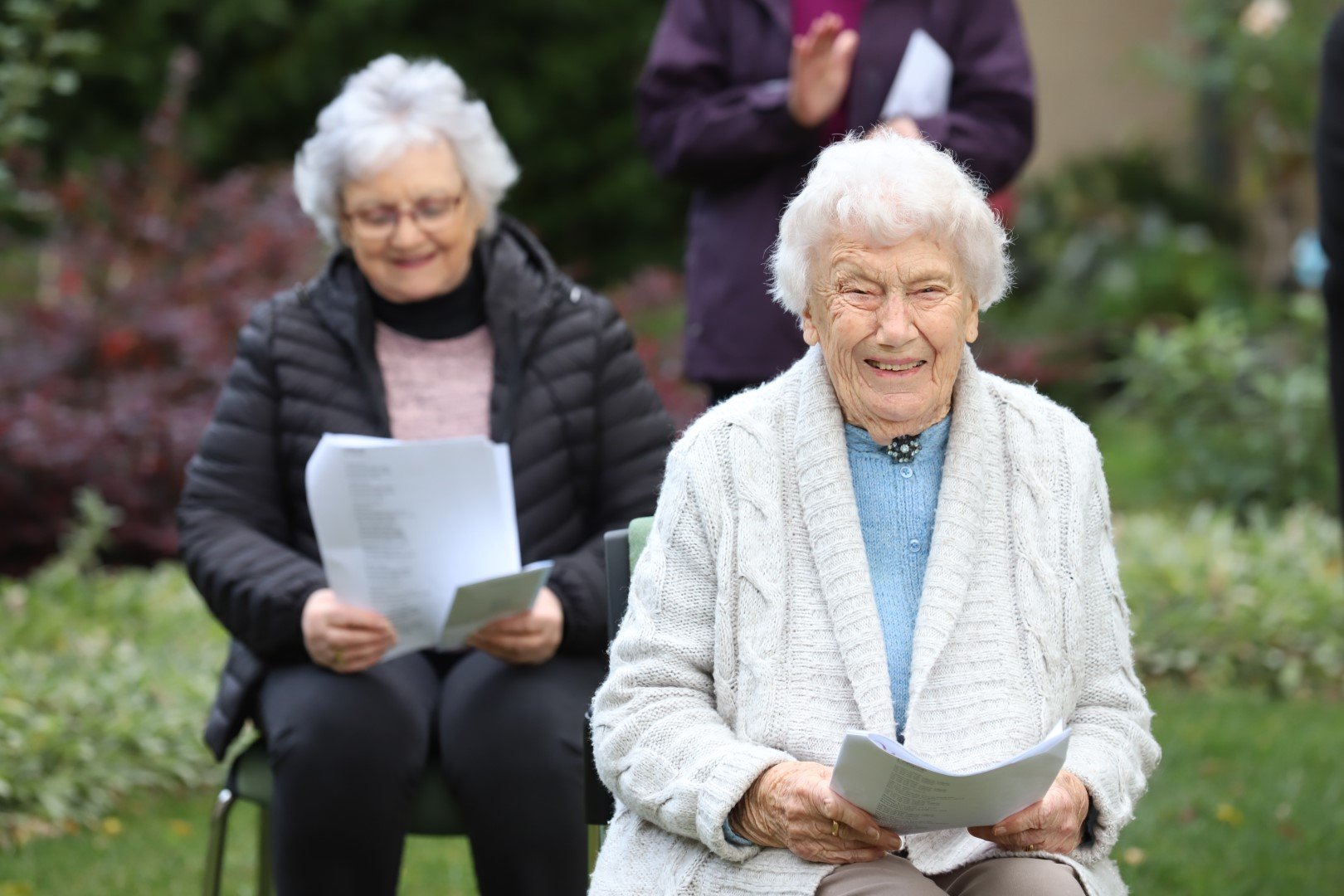 The COVID-19 crisis sparked a large-scale response across all 36 of Ryman Healthcare's villages in Australia and New Zealand.
Screening of non-essential visitors to Weary Dunlop begain weeks before Victoria went into lockdown. Everyone who did visit had to have a temperature check and sign a health declaration.
Residents were also asked to stay within the village and staff increased the number of deliveries of groceries and supplies to reduce the need to leave.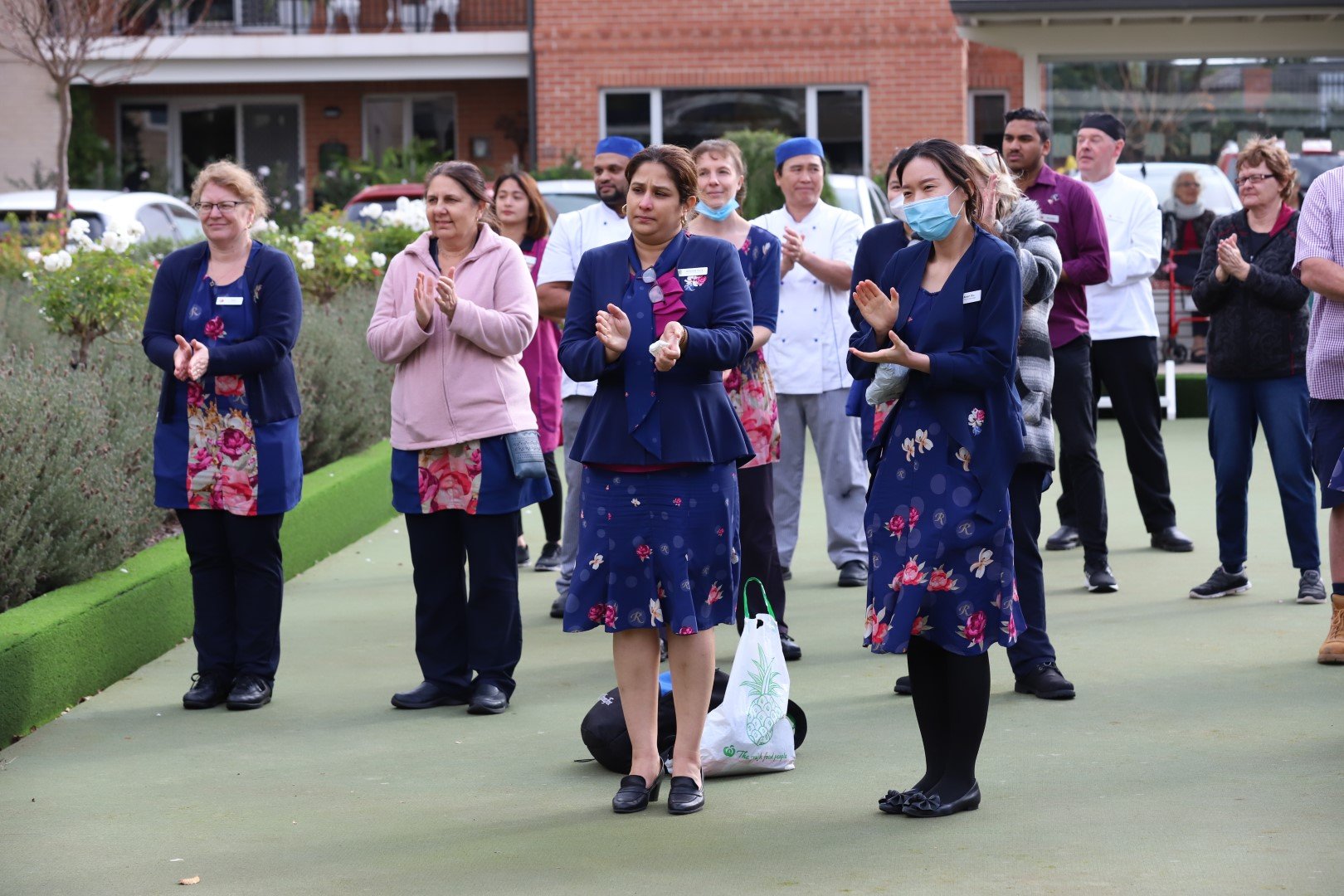 More than 56,000 Happy Hour in a bag packages, and 9,000 grocery orders were delivered to Ryman residents in Australia and New Zealand over the course of seven weeks.
Regular newsletters and puzzles were supplied to help people stay informed and engaged, and bread, milk and biscuits were provided weekly free of charge.
Zoom video calling technology was also installed on more than 3800 devices so Ryman residents and their families could stay connected.