Smoke slowly wafting into the cloudless coastal sky has signalled the official start of construction of Ryman Healthcare's retirement village in Geelong.
A Welcome to Country and smoking ceremony has been held at the South Valley Rd, Highton, site, followed by a ground breaking.
READ MORE:
The smoking ceremony, held in July, was performed by Wadawurrung representatives Michael Cook and Billy O'Toole and attended by staff from Ryman's construction, development, and sales teams.
After the ceremony, Ryman's Victorian construction manager Martyn Osborn and project manager for the Geelong build, Tom Robinson, broke ground nearby.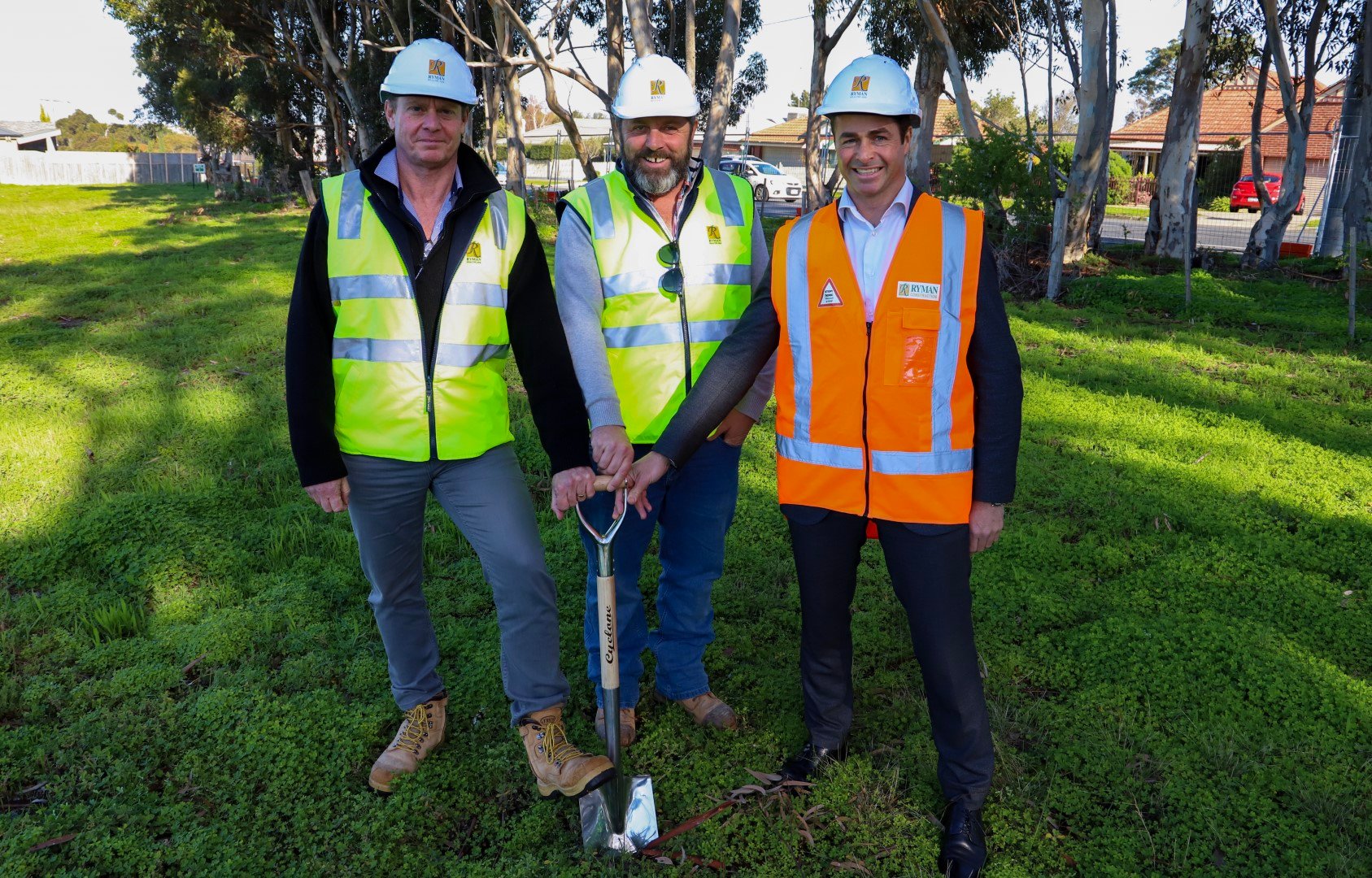 Breaking new ground in Geelong are, from left, Victorian construction manager Martyn Osborn, Geelong project manager Tom Robinson, and senior development manager James Weight.
Martyn said the Welcome to Country and smoking ceremony were an important milestone in the life of the new village.
"So much work has already gone into finding and purchasing the site, then getting all the approvals needed to build it," Martyn said.
"Having the Welcome to Country and smoking ceremony is a really big deal for us because it's about acknowledging the traditional owners of the land – the Wadawurrung people – and paying due respect to their connection to what we're doing."
The Geelong village, when completed, will comprise 57 independent villas, 23 independent living apartments, and 60 serviced apartments, as well as offering low-care, high-care and specialist dementia care.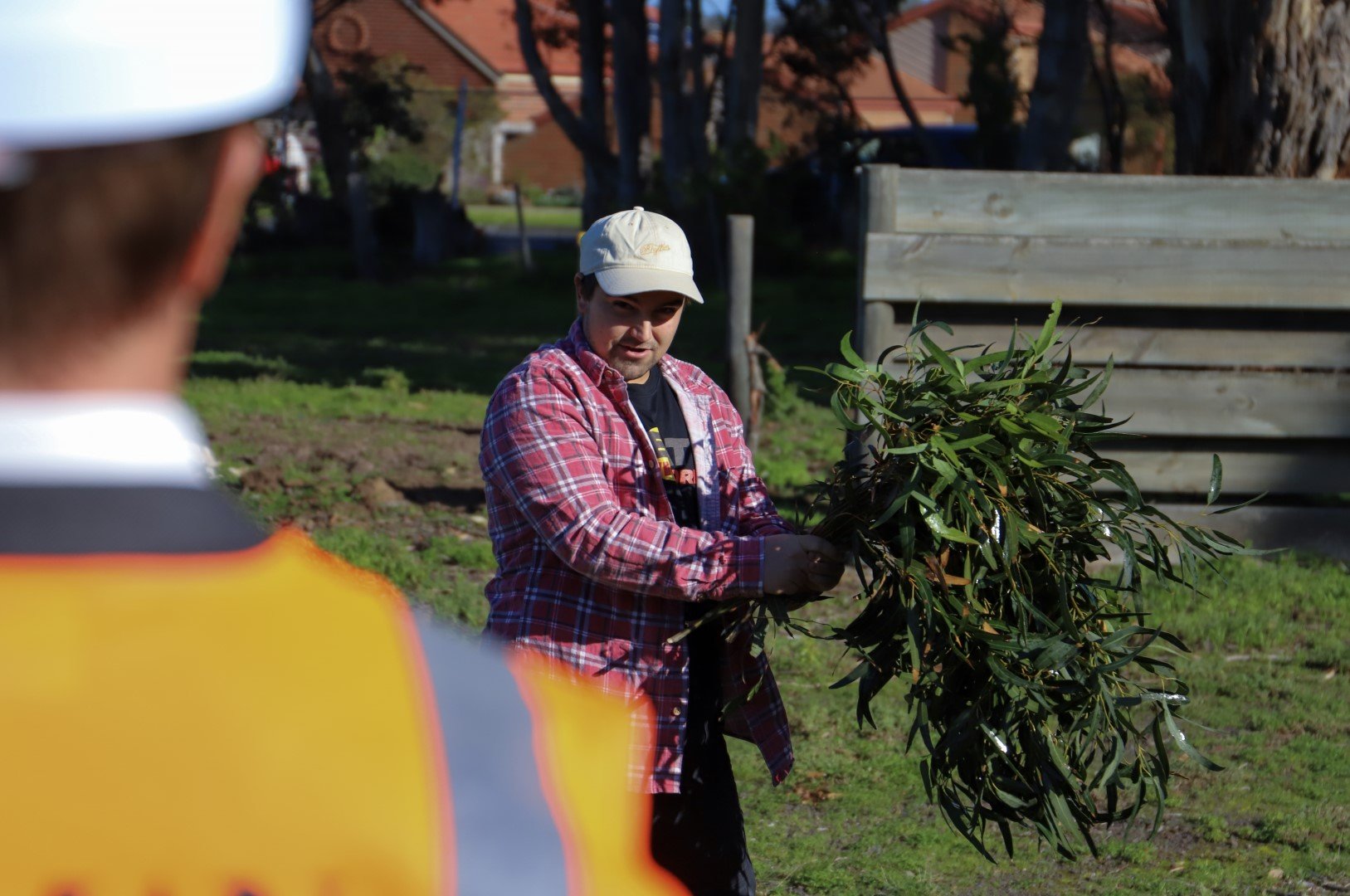 Wadawurrung representative Billy O'Toole leads the smoking ceremony.
The village will be Ryman's fourth in Victoria. Its first, Weary Dunlop in Wheelers Hill, was opened in 2014 and Nellie Melba, also in Wheelers Hill, was opened earlier this year. Another village, in Burwood East, is under construction.
The company has purchased a further seven sites in Victoria, including Geelong and one in nearby Ocean Grove, with proposals to build retirement villages on each of them.
The first residents are expected to move into the Geelong village in June 2020, with the project scheduled to be completed in late 2022.