AFL legend Stan Alves wasn't meant to be on the stage.
Another icon of the game had been invited to speak to Ryman Healthcare's construction team at its event to mark RU OK Day, Australia's annual suicide awareness day.
That person was going to share a deeply personal story about his struggles with anxiety and depression, a story he had shared many times in recent years as a prominent mental health advocate.
Tragically, Danny Frawley died in a single vehicle car crash less than 72 hours before he was scheduled to address more than 80 construction workers at Ryman's Nellie Melba Retirement Village in Wheelers Hill.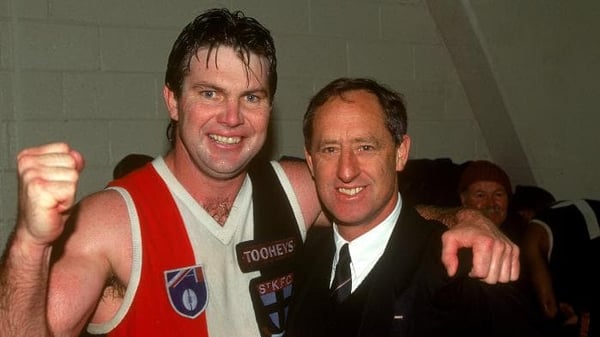 Stan Alves, right, and Danny Frawley celebrate a St Kilda victory together in 1995. Photo: AFL Photos
The death of the St Kilda great and media personality has sent shockwaves through the footy community – and beyond.
Among those coming to terms with Danny's loss is Stan, who coached him at St Kilda and knew him well.
"It's shattering to anybody who knew him, close or from afar," he told the predominantly young, male audience.
"Danny Frawley, 56 years of age, to look at him he was a larger-than-life character. As strong as a bull, he was courageous, he never took a backward step.
"He was a leader of men, he was charismatic, he could make people feel good. He had a terrific sense of humour, he was compassionate and caring. A husband, and father of three girls who he idolised, he was extremely well-liked and respected by all.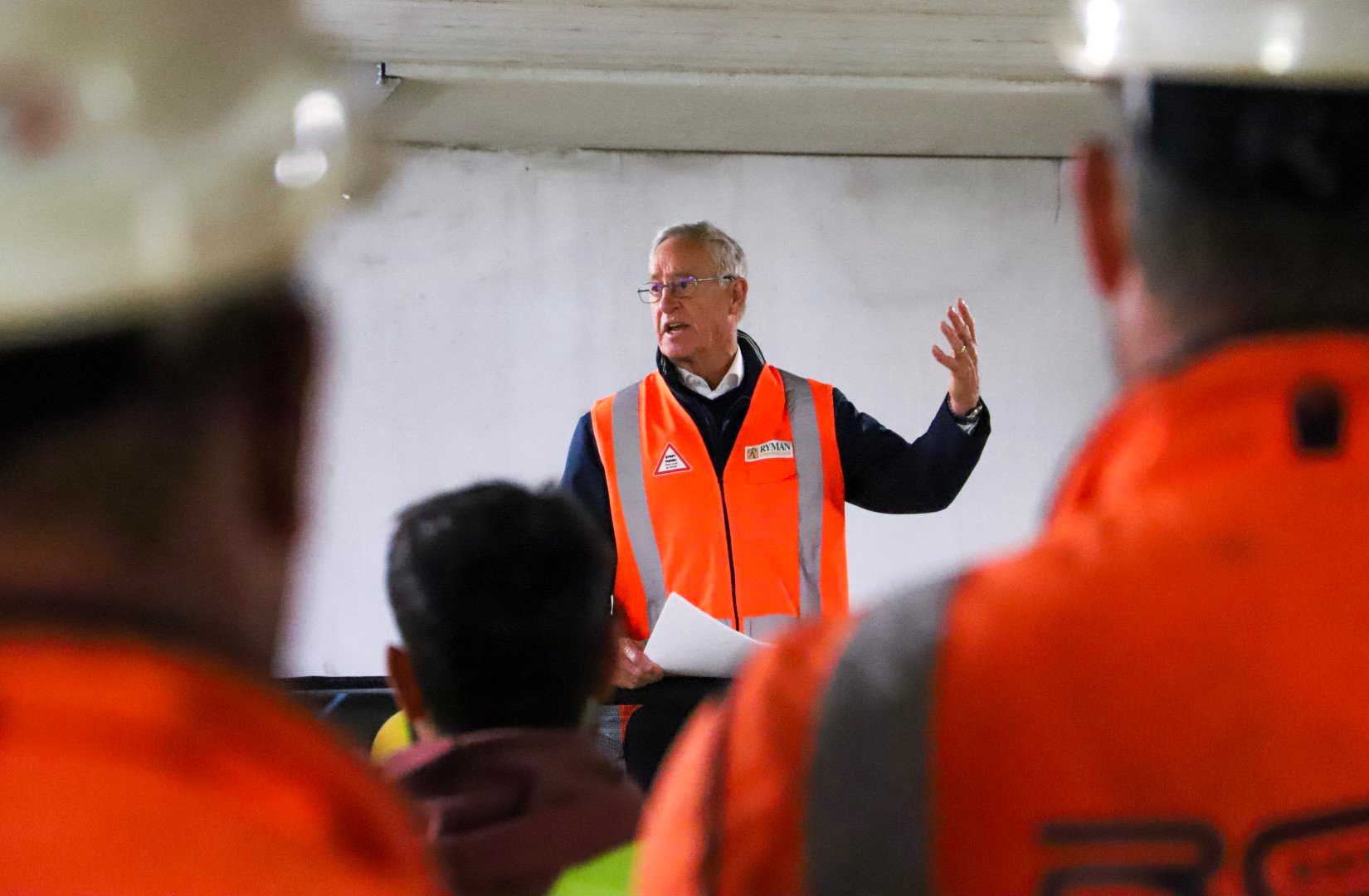 Stan Alves shares his mental health story with Ryman Healthcare's construction staff and contractors on RU OK Day.
"A man who in our eyes we believed had so much going for him, but now we know this was only on the outside.
"And so, the questions will become, why, why, why?"
Stan said it's "extremely difficult" to find any positives in what happened to Danny.
"But if there is one, hopefully it brings an awareness and is a catalyst, such as you guys and girls being here today, for others who may be struggling.
"It could be you or it could be somebody else. And now, with that awareness, you're just looking for the signs. And sometimes it just needs to be a touch on the shoulder and saying, 'Hey, how're you going?'
"Sometimes all we need to know is that there's somebody in our corner and we're not alone in that situation. And then help them find the ways to emerge from their dark space."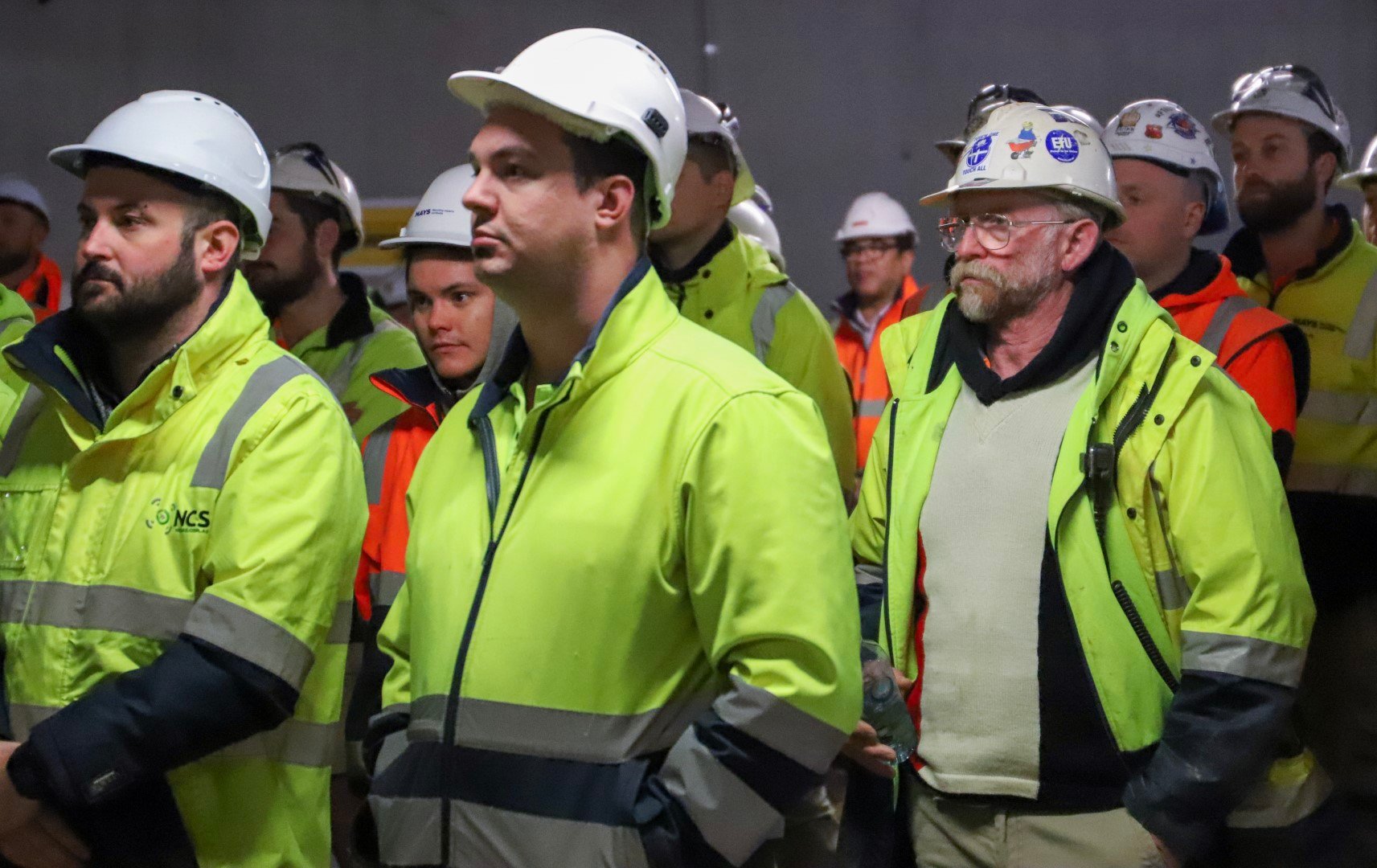 And Stan knows something about emerging from dark spaces.
In 1989, his 13-year-old son, Matthew, was hit and killed by a train while riding his bike home from school.
"For the next six months I drove my company broke because every day I just drove to work, locked the door and cried all day.
"I cried all day because I was living with guilt. And the guilt was – what people didn't know – was that on the morning of my son's death I argued with my wife and said, 'You're actually making a little sook out of him, let him ride his bike to school instead of you driving him'.
"So I won the little battle and got her to let him ride his bike – and he didn't come home."
Stan said during that time he "lost it totally".
"I tried to put on this persona of this brave person, but I was just ripped apart.
"And then I found myself some six months later – and I don't know how I got there – in a place called Seymour, standing looking at the Goulburn River, thinking the only way I can fix this up is by jumping in this water.
"By the grace of God, I don't know but for some reason I didn't."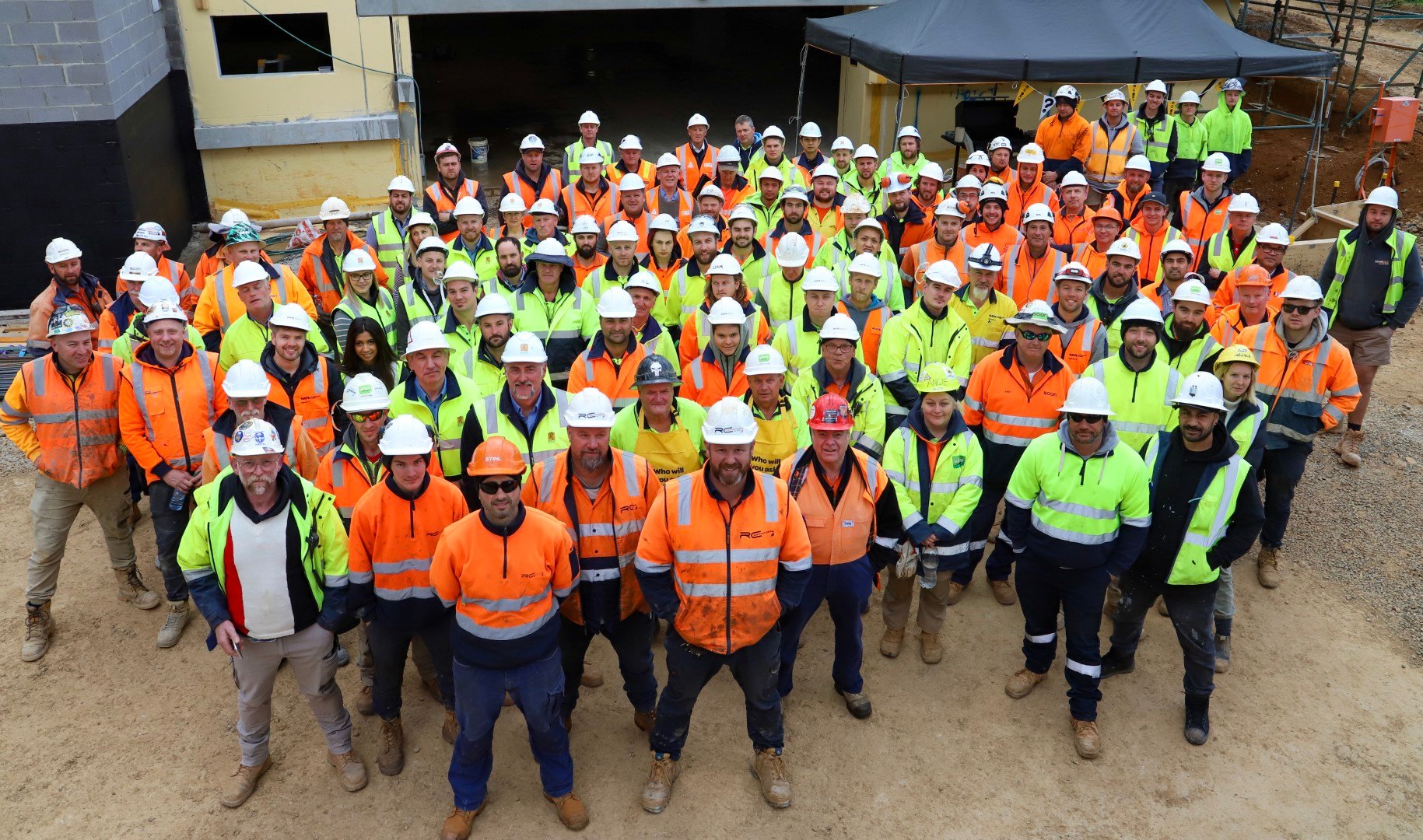 Stan Alves (centre, rear) with the Ryman Healthcare team.
The following day, former Hawthorn great Peter Hudson and Ken Sheldon, who was about to take over as coach of St Kilda, walked into Stan's office. They wanted him involved with the Saints' new coaching team.
"And I said, 'Nick off, you don't want me, I can't even handle myself'."
But they were persistent and kept coming back.
"Then one day Kenny Sheldon hit me right between the eyes. He told me something I needed to hear – sometimes you need tough love – he said to me in his typical fantastic fashion: 'Stan, you're selfish. You've lost your son – an unbelievable tragedy – what about your wife and daughter? Who's looking after them?'
"It was a day when two people saw what I needed and reached out. They put their arm around me and brought me back not into football, they brought me back into life."
It marked the beginning of Stan's emergence from his dark space.
That he could stand on a stage on RU OK Day 30 years later and share his story is testament to an individual's ability, with the love and support of others, to find a way out of the darkness.
That he was there in someone else's place is a powerful reminder of just how important that fight for a brighter future is.
If you or someone you know needs support call Beyond Blue on 1300 224 636, or Lifeline on 13 11 14.