The biggest night on the Ryman calendar went virtual this year, making the star-studded 2020 awards one for the history books.
Rymanians at villages and homes across New Zealand and Victoria donned their finest suits and gowns, many teaming the formal wear with a pair of slippers, to watch the awards that were streamed live via YouTube because of COVID-19.
The virtual nature of the awards meant the ceremony was packed with surprises including guest MCs Anika Moa and Hilary Barry, appearances by stars from Shortland Street and Neighbours and tear-jerking messages from the family members of the Kevin Hickman award finalists.
READ MORE:
The Kevin Hickman award is presented each year to the team member who embodies Kevin's founding values of kindness, excellence, leadership and care.
This year's Kevin Hickman award was presented to Bert Sutcliffe Village Manager Marika Laflamme.
"Excellent, compassionate, hardworking and smart are just a few words that have been used to describe you," Marika's proud family said.
Marika said she was "speechless".
"To see my family was just such a surprise," she said.
"I met Kevin once at the village a few years ago, and to carry his legacy is a real honour for me.
"I can't even explain how Ryman has changed my life in the five years I've been in New Zealand and at Ryman."
Chief Executive Officer Gordon MacLeod said he was proud of the whole Ryman team.
"We have faced and we are facing the biggest challenge that this company has experienced in 35 years of operation and that's no mean feat," he said.
"To get through the last six months, and to be doing such a magnificent job in Victoria is a real credit to all of you and I am incredibly proud and humbled of the work that all of you have done."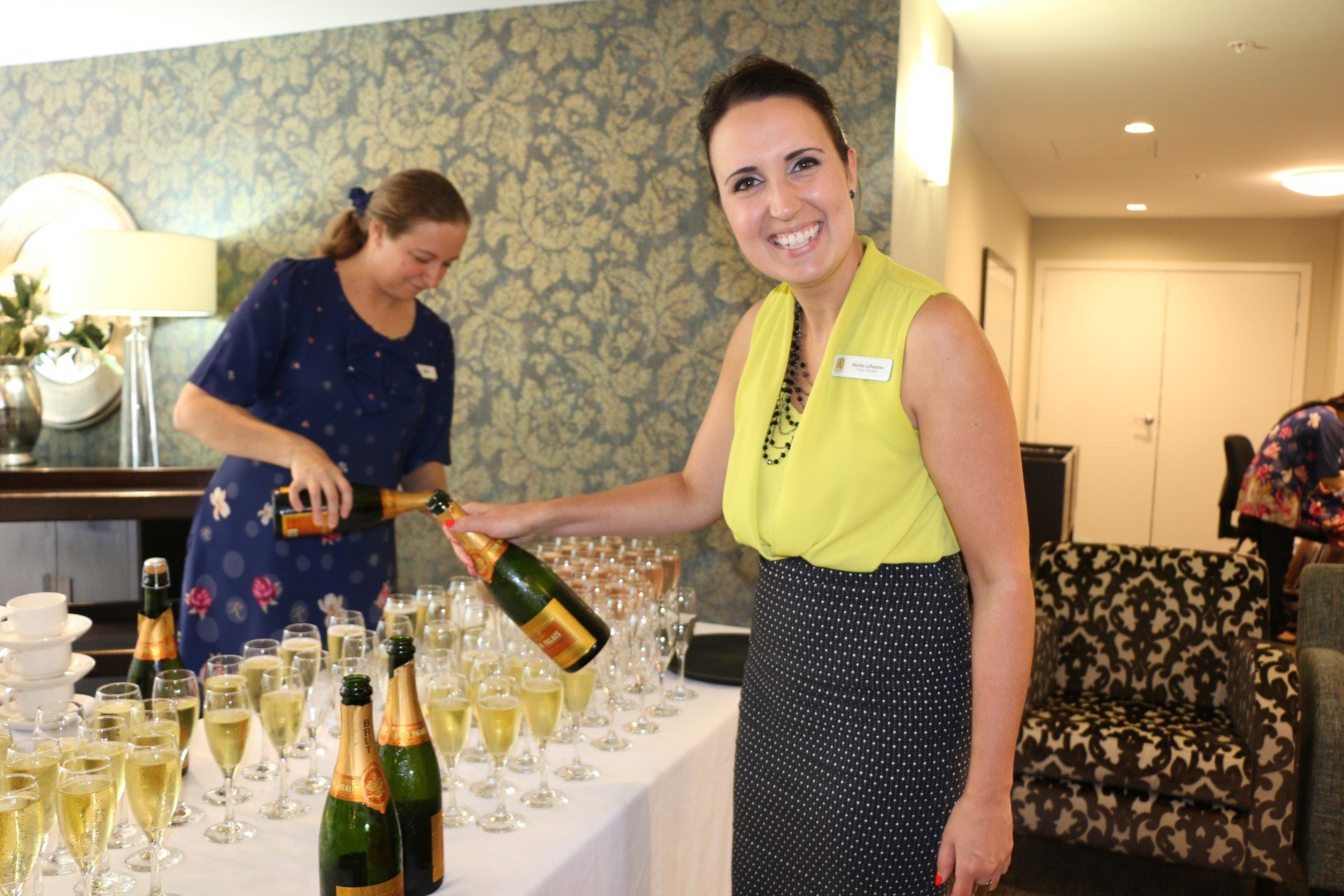 The 2020 Kevin Hickman Award was presented to Bert Sutcliffe Village Manager Marika Laflamme
Bob Owens Retirement Village was named village of the year, with manager Brian Bark and his team taking out the award for offering fantastic support to residents and their families, achieving consistently stellar staff survey ratings and providing excellent clinical care.
The 2020 ceremony also included the addition of two new awards: nurse of the year, and the health, safety and wellbeing award.
Chief Operations Officer Cheyne Chalmers presented the nurse of the year award to Anthony Wilding nurse Cassie Scaife.
Cassie was described as a dedicated nurse with a drive to ensure the physical, cultural, spiritual and social needs of residents are always met.
"It is just an absolute pleasure to work with everyone, I really appreciate you and thank you to my mum for supporting me…", she said.
"I'm really honored."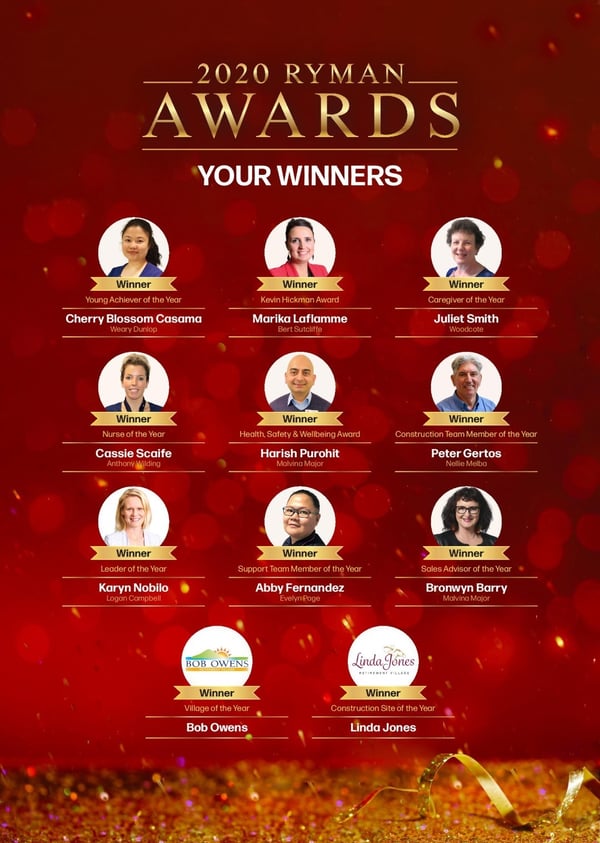 Malvina Major facilities manager Harish Purohit received the health, safety and wellbeing award for helping people at the village feel informed and supported about all things health and safety.
Logan Campbell Village Manager Karyn Nobilo was named leader of the year.
Karyn's team said her exemplary leadership skills were magnified during COVID-19 and her measured approach meant she had a finely tuned sense of fairness.
Construction site of the year went to the Linda Jones Retirement Village construction team.
Linda Jones Project Manager Gary Cox acknowledged his "awesome team".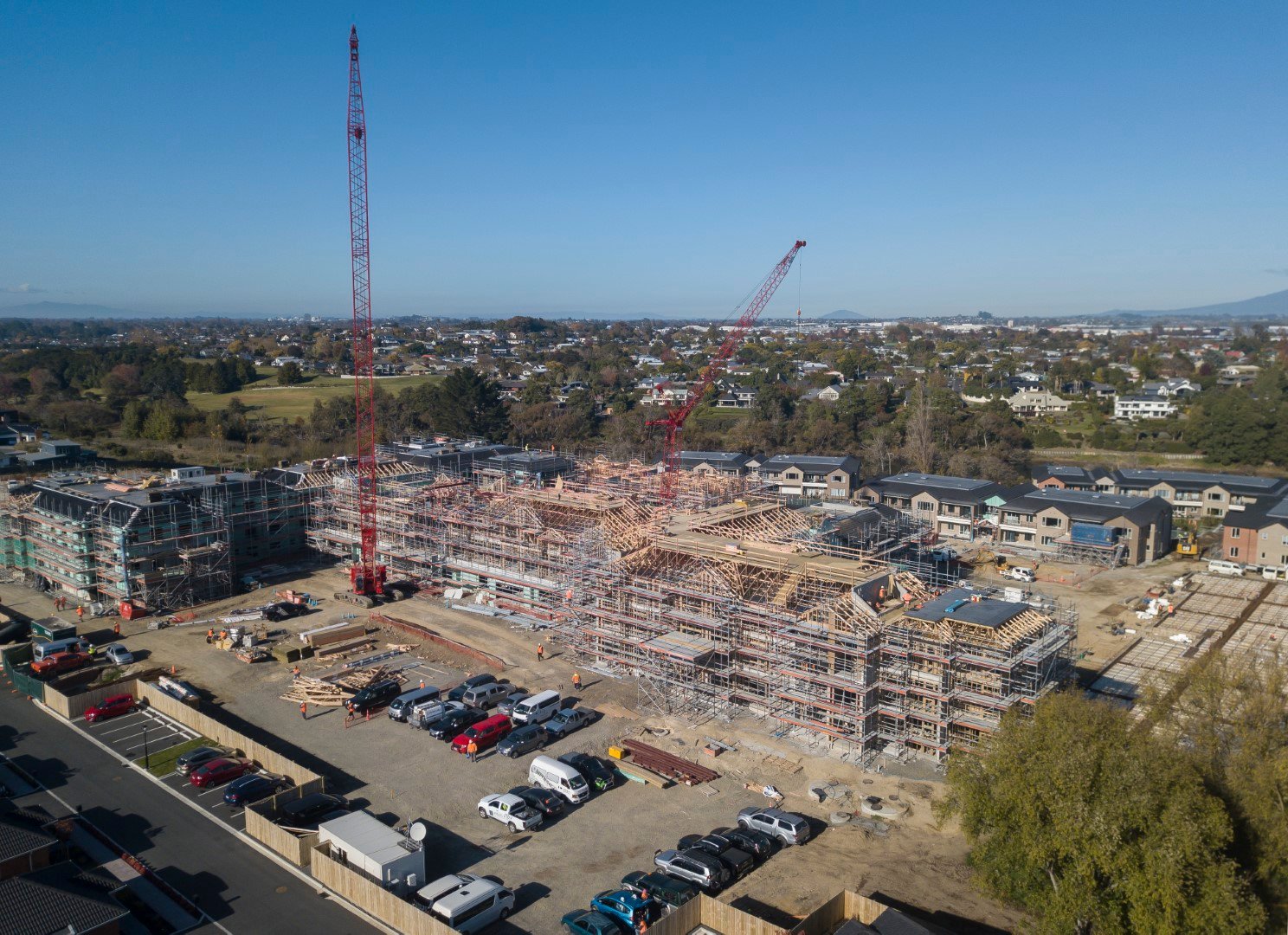 Linda Jones Retirement Village in Hamilton, New Zealand, was named construction site of the year.
"At the end of the day it is a great accomplishment from the team, and I really appreciate the effort from the guys behind me," Gary said.
The 2020 young achiever of the year award was given to Weary Dunlop nurse Cherry Blossom Casama for being competent, fearless and thorough.
Caregiver of the year went to senior Woodcote caregiver Juliet Smith.
Juliet was described by her team as a wonderful caregiver who gives 110% to everything she does.
Evelyn Page Activity and Lifestyle Co-ordinator Abby Fernandez was named support team member of the year for always going the extra mile to help her residents and colleagues.
The construction team member of the year went to foreman Peter Gertos from Nellie Melba Retirement Village. Peter was celebrated for being outstanding in everything he does, and for his good nature no matter the situation.
Malvina Major sales advisor Bronwyn Barry was named sales advisor of the year.
Bronwyn was acknowledged for her resilience during years of earthquake repairs at her village, and for jumping into gear to be redeployed during COVID-19.
Other highlights of the evening included a wonderful year in review clip, lots of funny banter between Anika Moa and Hilary Barry and a photo competition in which Rymanians got creative to show where they were watching the event.
With beautiful Rimu awards, handmade by Kilmarnock Enterprises (a Christchurch company that employs people with intellectual or learning difficulties), gifted to the winners, a reminder of Ryman's first virtual awards is likely to sit proudly on mantelpieces for many years to come.