Information traversing every aspect of Ryman Healthcare was laid out for people attending public meetings about the company's new Burwood East retirement village, but some of the most compelling testimony came from those most qualified to judge.
Residents from Ryman's Weary Dunlop and Nellie Melba villages took to the stage this week to share their own personal story with almost 200 people considering the same move.
READ MORE:
Nellie Melba resident Bob Barclay (pictured above), who was one of the first people to move into the Wheelers Hill village with his wife Veronica, told the audience he knew just how important the decision before them was.
"Two years ago I was sitting in the seats where you are today, going through exactly the same thing you've been hearing today," Bob said.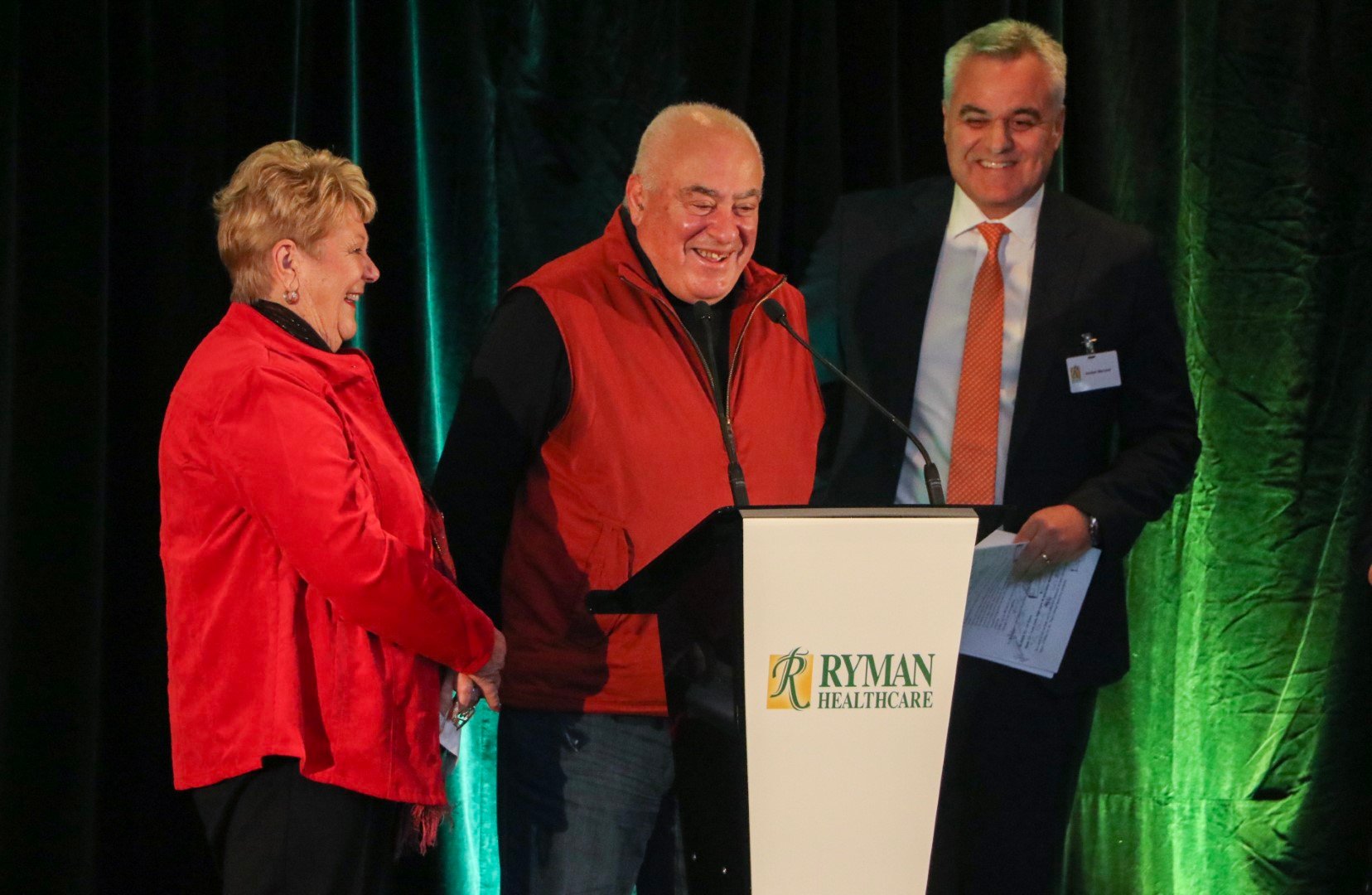 Weary Dunlop retirement village residents Trish and Mike George share their Ryman experience with people considering moving into the company's new Burwood East village.
Not one to leave things to chance, Bob visited Weary Dunlop retirement village to speak to residents there directly, "and I did not find one person who was not happy".
"It was a great opportunity to talk to many people there and they in turn really made my mind up that I needed to look at a retirement village."
He and Veronica had numerous meetings with Nellie Melba's sales staff to find out more, then started to crunch the numbers.
"Our financial advisor was dead against retirement villages based on other clients she has who were in retirement villages," Bob said.
"We gave her the information we had [about Nellie Melba], she read through it all and she said there's nothing wrong with this, if I was in your position I'd do it myself.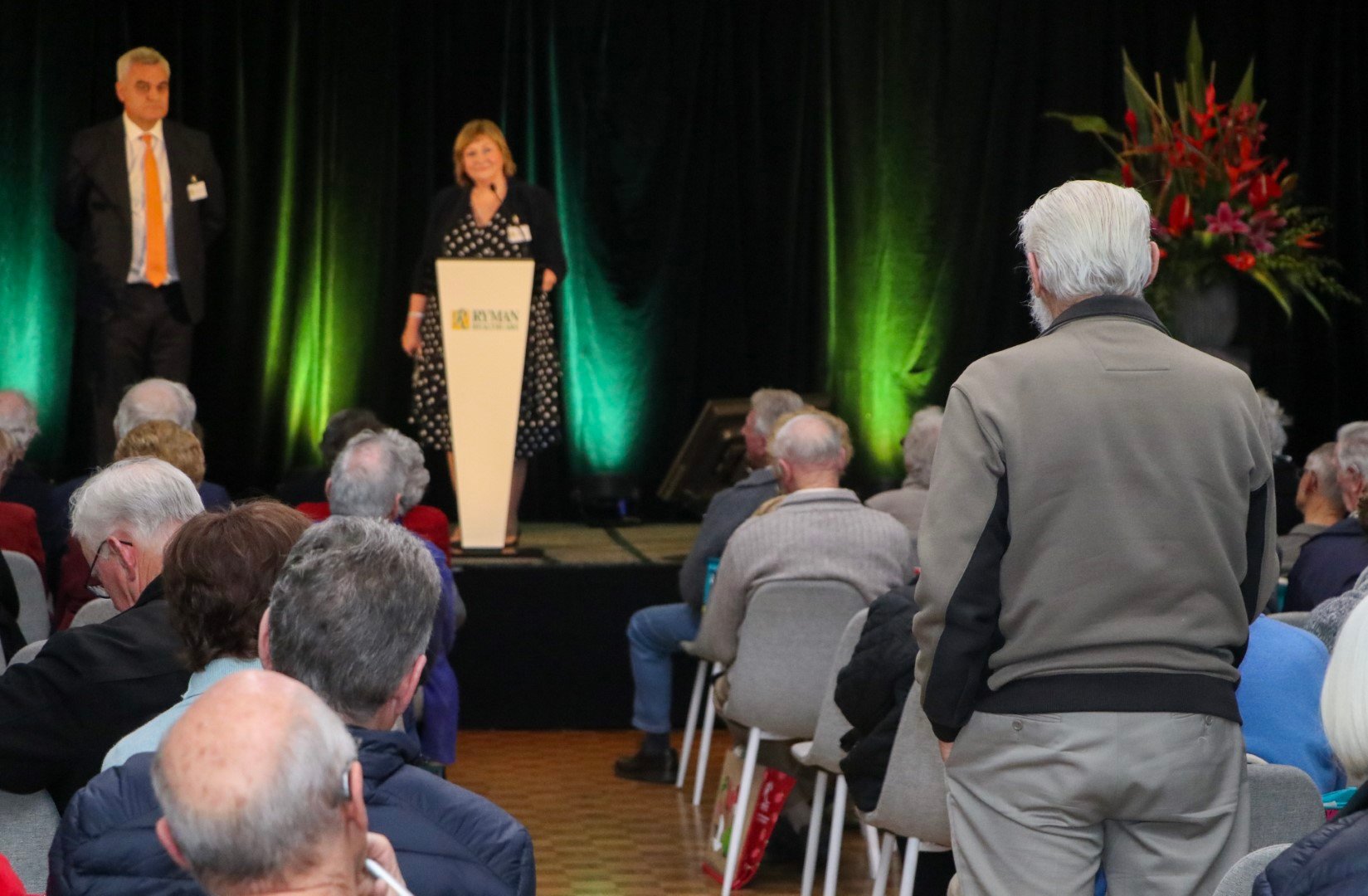 Ryman CEO Gordon MacLeod and Chief Sales and Marketing Officer Debbie McClure take questions from the floor.
"So that was a good way of finding out exactly, from the financial perspective, what we should be doing."
They then took a contract to their lawyer for his expert advice.
"He went through it and said there's not one thing in there that's to be questioned. It was one of the best contacts he has seen in respect to any retirement village."
Having now lived at Nellie Melba for 12 months, Bob said he and Veronica could not be happier with their decision.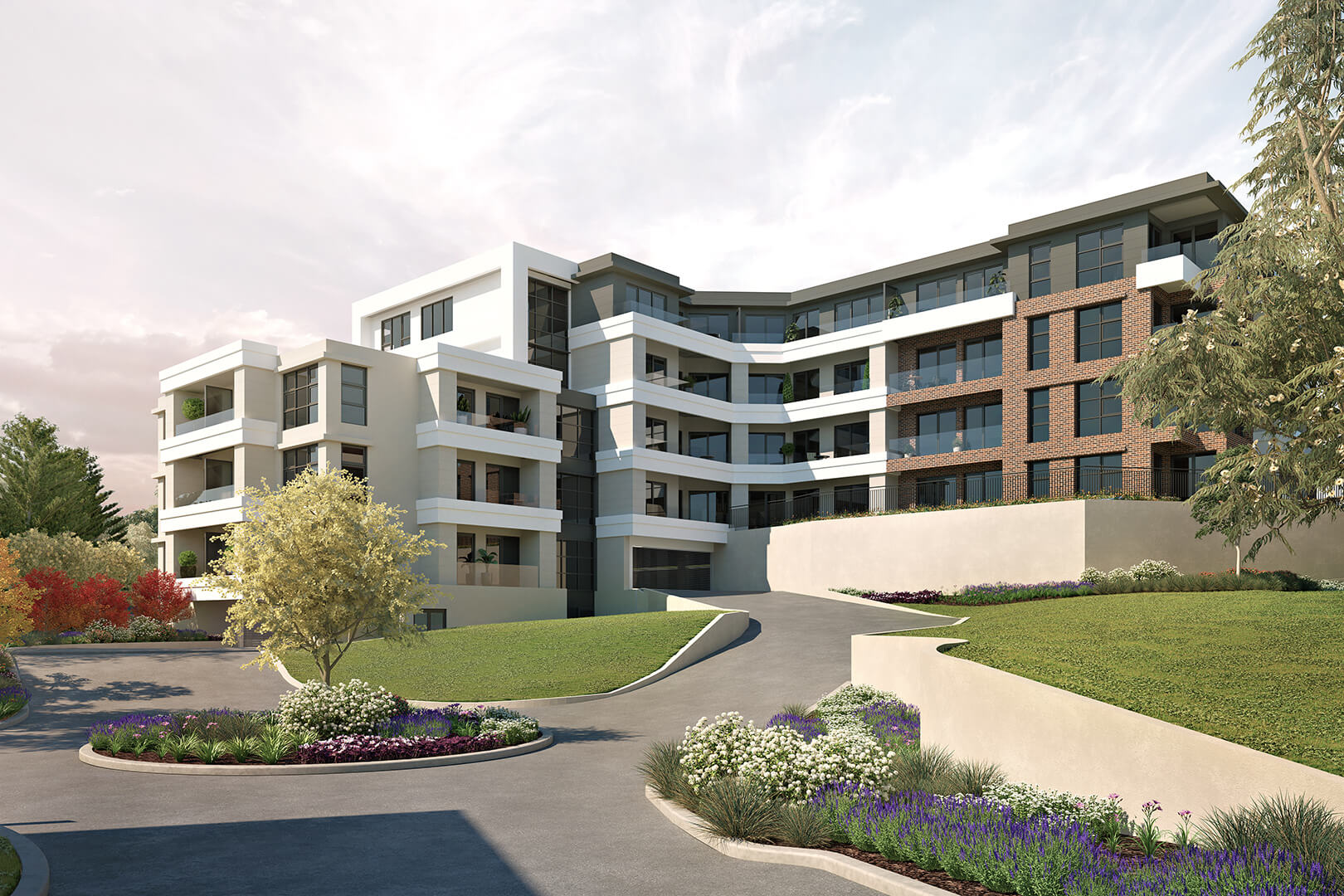 An artist's impression of the Burwood East village.
"It's great because we've formed so many friendships amongst everyone there.
"We are a community within a community. But also, while the friendships you develop there and the relationships have been great, at the same time you've still got your friends from the wider community you came from.
"So, you're really not moving away you're just moving in with a different lot of people, which has been great."
The Burwood East village, on Burwood Highway, is part of a $500 million Frasers Property Australia redevelopment of the wider 20.5-hectare site into a retail and entertainment precinct.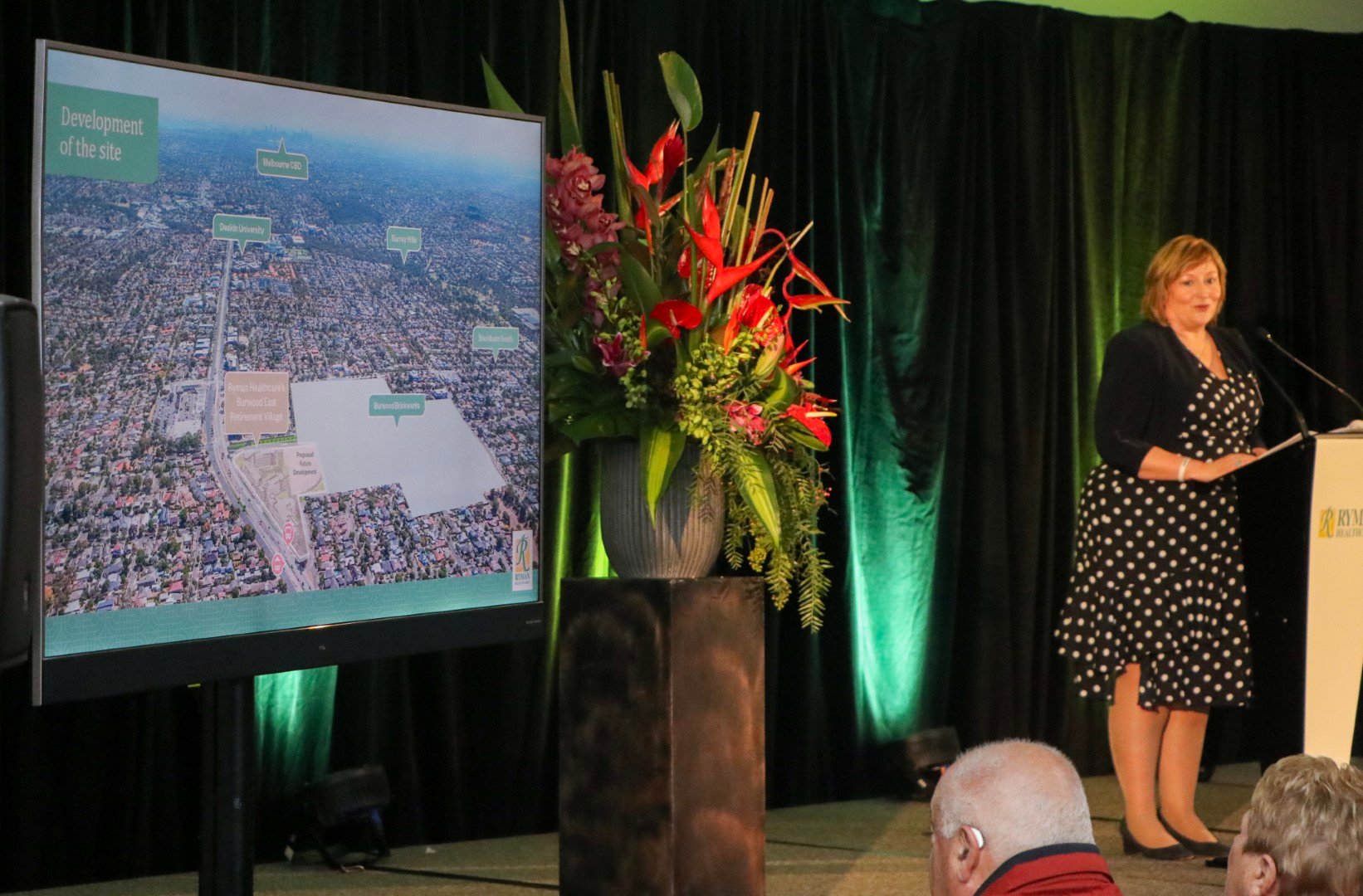 Debbie McClure details the plans for the village, located on Burwood Highway.
It will include 114 aged care beds, 96 assisted living suites, and 174 independent apartments, as well as a movie theatre, café, bar, indoor pool, gym, library, and a bowling green.
It will be home to more than 400 people.
The two public meetings, held at The Whitehorse Club not far from where the village is being built, were led by Ryman Healthcare CEO Gordon MacLeod and Chief Sales and Marketing Officer Debbie McClure.
Gordon and Debbie outlined Ryman Healthcare's 35 year history in retirement living and aged care, detailing every aspect of what life in a Ryman village offers.
They then took questions from the floor.