When Graham Fisher, a resident at Deborah Cheetham was deployed to Vietnam in 1967 his mother had a terrible sense of history repeating itself.
Graham vividly recalls his mother's reaction when the family learnt his uncle would serve in WWII.
"She said 'I bet you, when Graham's old enough there will be another war'," he said.
Graham enlisted in the Australian Army in 1964 when he was 18, with the rank of Private (Craftsman).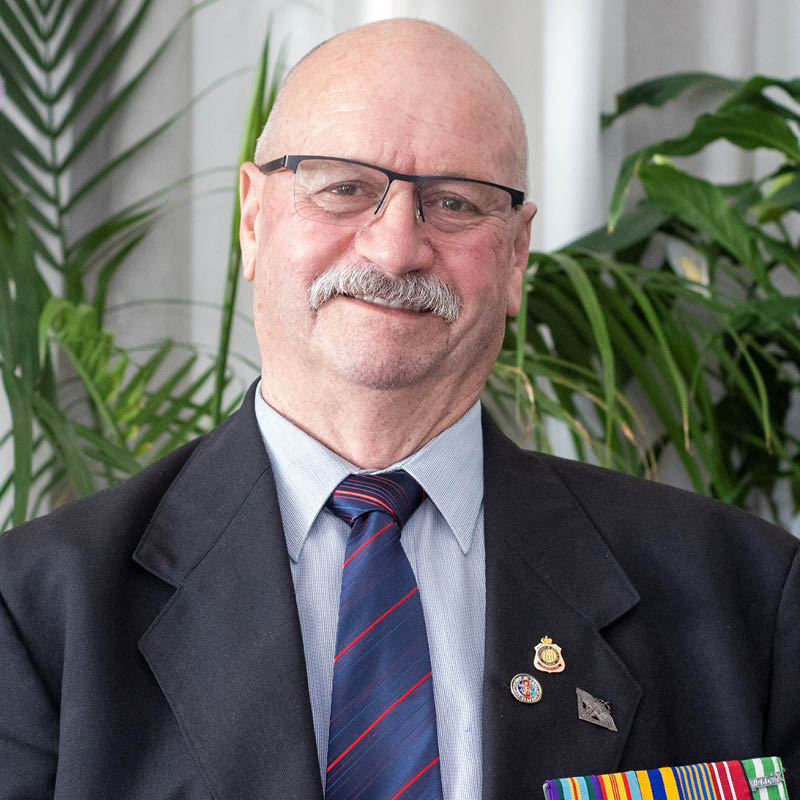 After basic military training at Kapooka, NSW, he was posted to the Royal Australian Electrical and Mechanical Training Centre in Victoria to train as a Fitter and Turner and inspect and repair everything from small arms to tanks.
He was deployed to Vietnam in June 1967.
"Prior to being posted I had to pass a three-month training course at the Jungle Warfare Centre in Canungra, Queensland," he said.
"We were jumping out of moving trucks, firing blanks into the hills, shooting rifles, swimming with our packs on; all of the stuff you could come into contact with in war."
Graham was posted to Vũng Tàu, a relativity calm part of the country, but his role involved travel to more dangerous areas.
"I went to the demilitarized zone located on the South and North Vietnam border, and to Saigon.
"I fixed weapons on army ships in the Mekong Delta and you would have to hide when you were on the deck and hope no one came out of the bush.
"It was pretty daunting." But, overall, Vietnam was a rich learning experience which shaped his military career.
"It felt like more of an adventure when I got home.
"But I loved the experience, I'd do it again tomorrow if I was able to."
Back home, Graham served as a section supervisor in Bandiana and Puckapunyal. There, he led military and civilian personnel inspecting and repairing everything from tanks to medical equipment.
In 1975 Graham was posted to Papua New Guinea where he instructed local soldiers on the repair of vehicles, gauges, and medical and dental instruments.
When he returned to Australia in 1976 he had postings at Bandiana, Broadmeadows and lastly at the Melbourne Mechanical Engineering Agency where he traveled to army units across Australia investigating small arm defects and evaluating weapons prior to entry into service.
Upon discharge in 1984 Graham was a Warrant Officer Class 1.
His time in the military continues to shape his life.
"It doesn't matter where I go in Australia, I always seem to bump into someone
I was in the army with.
"And those army mates, you class them more as family because of what you've been through together."
---
The Ryman Stories of Service tribute book is now published in time to commemorate Anzac Day.
The special commemorative books recall the wartime memories of 62 of our Ryman residents. We thank them for their contribution to the freedom we enjoy today.
The collection of residents' stories are remarkable and diverse and can be read online here.