John Flynn's face graces the Australian $20 note, and now his name will be forever fixed to Ryman Healthcare's new $160m retirement village in Burwood East, Melbourne.
Around 100 people attended the unveiling of the new village's name at the Acre Farm & Eatery at the Burwood Brickworks today.
Ryman Healthcare names all its retirement villages after exceptional people. Its first Melbourne village, opened in Wheelers Hill in 2014, was named in honour of Sir Edward 'Weary' Dunlop.
Its second village, opened in 2019, also in Wheelers Hill, was named after Dame Nellie Melba.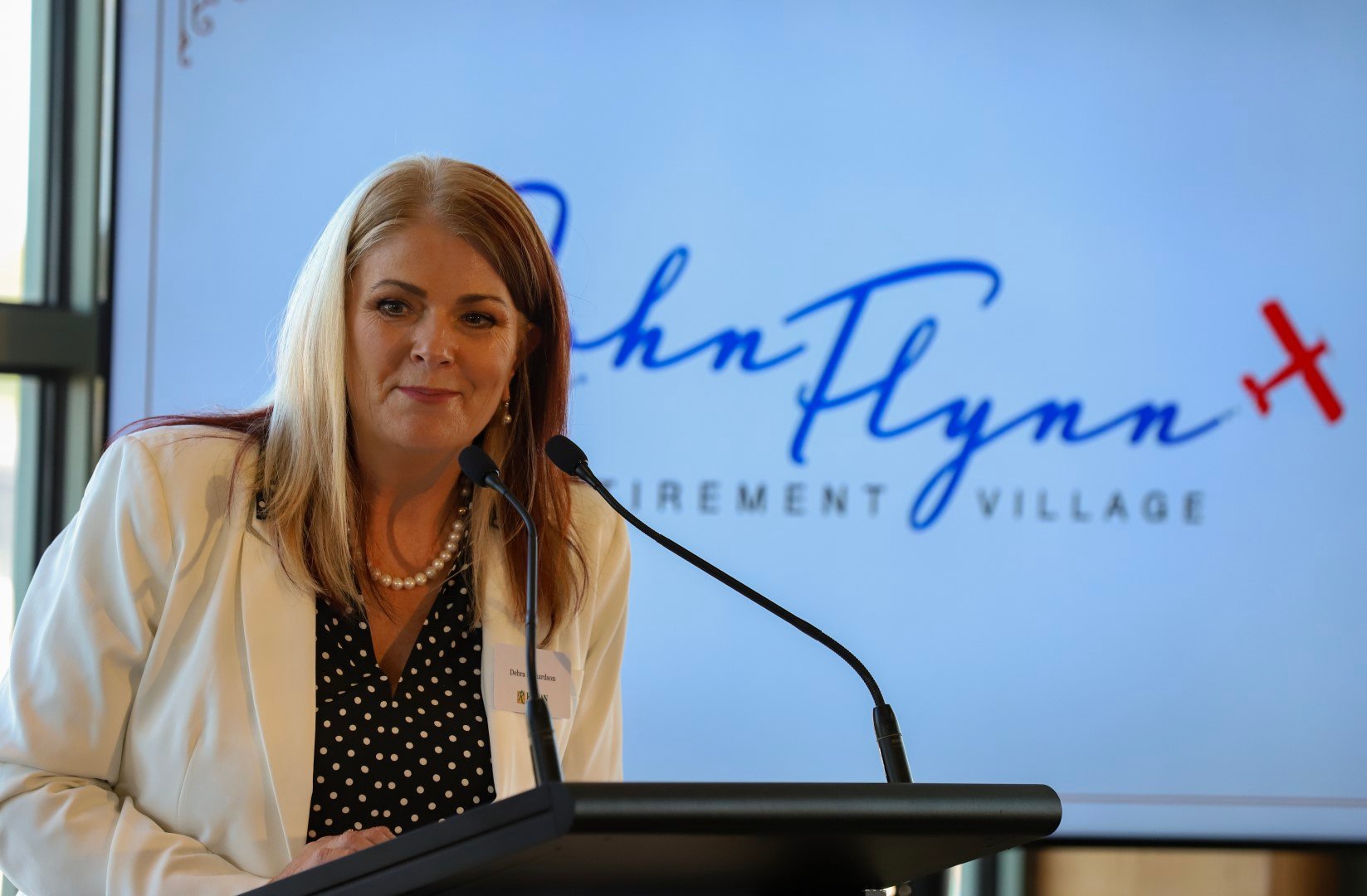 Debra Richardson reveals the name of Ryman Healthcare's newest retirement village in Burwood East, Melbourne.
Ryman Healthcare's Victorian Sales and Community Relations Manager Debra Richardson said she was delighted the company's newest village would bear the name of such an influential Australian.
"Naming our villages after outstanding people is something we've done for more than 30 years.
"First and foremost, this tradition is about honouring the contribution of that person and doing what we can to help preserve their legacy.
"But it's also about creating a unique identity for that village. The village community becomes coloured by their character and imbued with the values that set that person apart."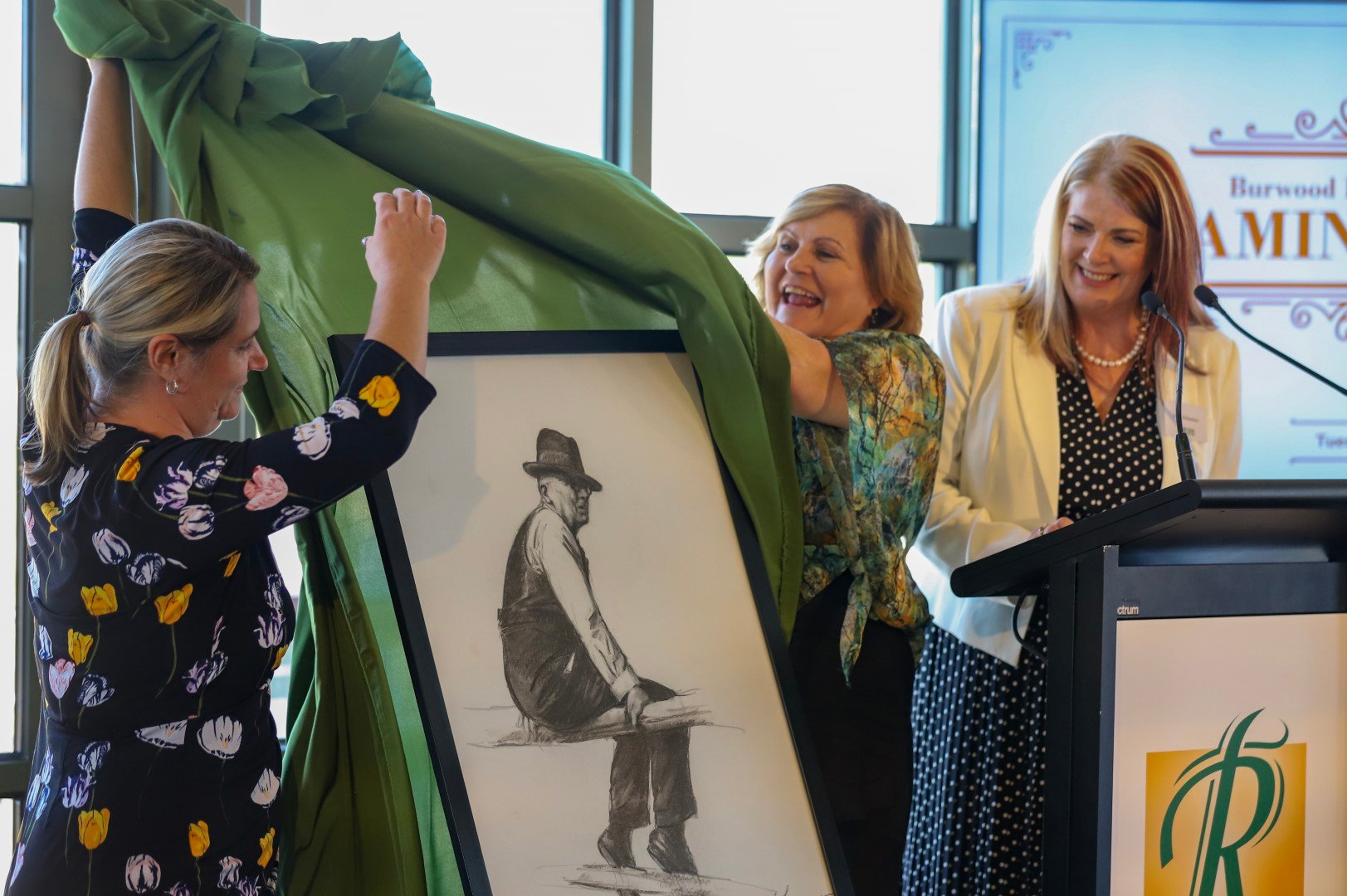 Debra said Ryman Healthcare has forged an ongoing relationship with the Royal Flying Doctor Service of Victoria and has committed to supporting the RFDS's work.
RFDS Victoria chief executive Scott Chapman said: "To name this incredible new facility after John Flynn is a great acknowledgement of respect for his achievements, but it also recognises the spirit of how it is done.
"We are incredibly proud with this announcement honouring not only a great Australian, but also a great Victorian.
"I know from personal experience that when you start talking about the Flying Doctor, a lot of minds will go to the red dirt of central Australia, but the Rev John Flynn was born and raised in Victoria – with much of the original planning and development taking place in meetings across Melbourne."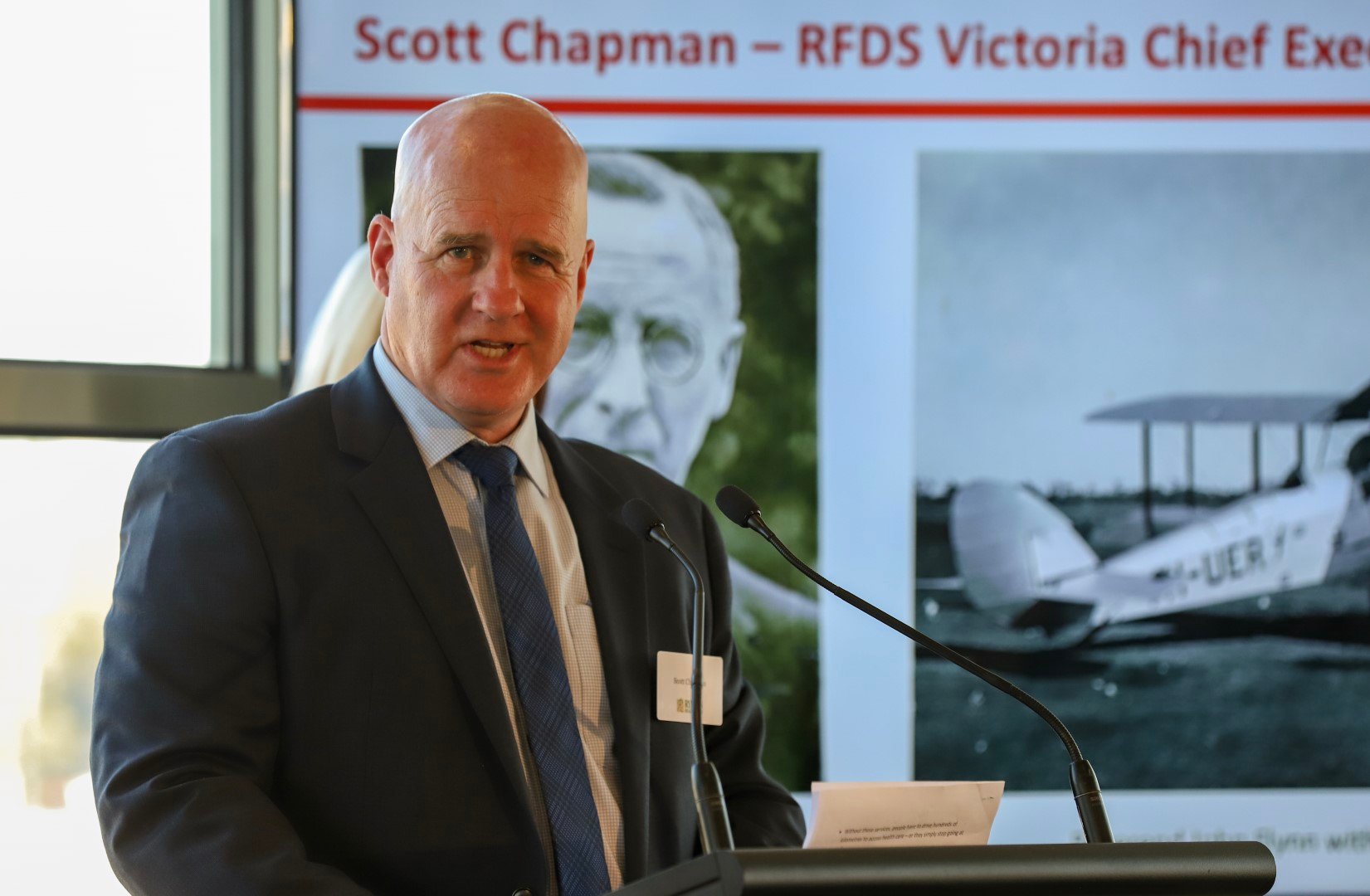 RFDS Victoria chief executive Scott Chapman is "incredibly proud" to have the village named after John Flynn.
As well as taking people to hospital by air and road, RFDS is also trying to keep people out of hospital, Mr Chapman said.
"We have mobile services in dental, eye care, mental health, speech therapy, and more, that help people take a more preventative approach to their health.
"Without these services, people have to drive hundreds of kilometres to access health care – or they simply stop going at all.
"We do this because we see the need – and we do this to continue the work of John Flynn."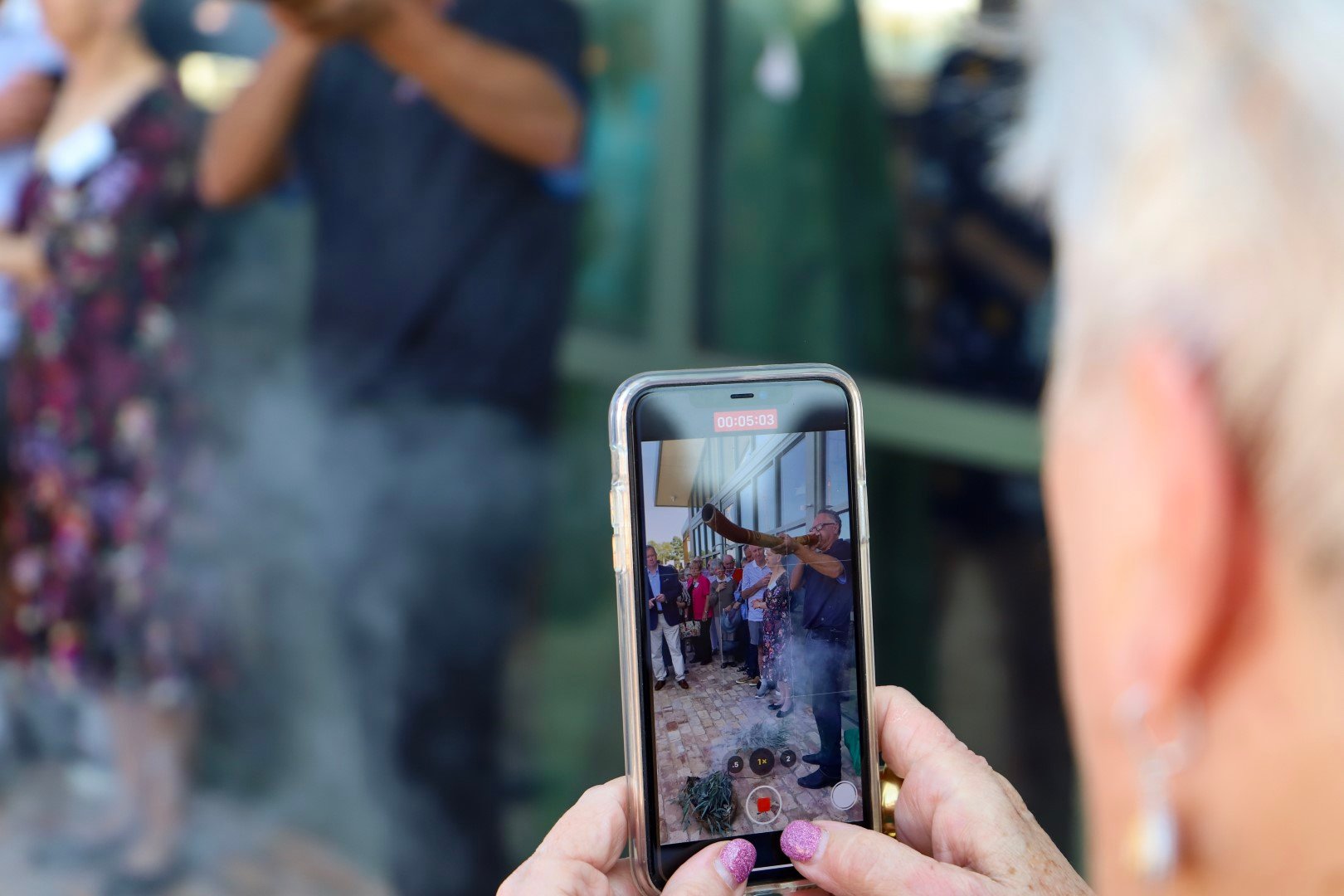 A smoking ceremony and Welcome to Country was held before the big reveal.
The John Flynn Retirement Village will include apartments, assisted living in serviced apartments and an aged care centre.
It will have a gym, a bowling green, a hair and beauty salon, a chapel, a cinema, a bar, a cafe and an indoor swimming pool, among other amenities.
The John Flynn village will be home to around 430 people when complete, with the first residents due to move in in September this year.
It will create around 200 jobs during construction, and more than 180 jobs once operating, pumping millions of dollars into the local community.