Victorian Premier Dan Andrews enjoyed a reprieve from the world of politics when he swapped boardroom meetings for a special morning tea with Nellie Melba Retirement Village residents.
Over tea and cakes the state leader had what village resident Bob Barclay described as "in-depth conversations" with many residents, with topics spanning Ryman's award-winning response to COVID-19, to the impressive working lives of residents.
For Nellie Melba resident Lily Yeo, Mr Andrews' visit was particularly emotional.
READ MORE:
Like Mr Andrews, who suffered a spinal injury last year, through tears Lily told the Premier a loved one was also recovering from a spinal injury.
"I felt very privileged," Lily said.
"He seemed a very sympathetic and gentle person and he asked me to pass on his best wishes.
"He told me about his own accident and said, 'it's a hard journey, but they are in the best place'."
Lily said Mr Andrews' message of support had buoyed her loved one.
As well as opening up about his own health struggle, the Premier was equally interested to hear about the triumphs of residents.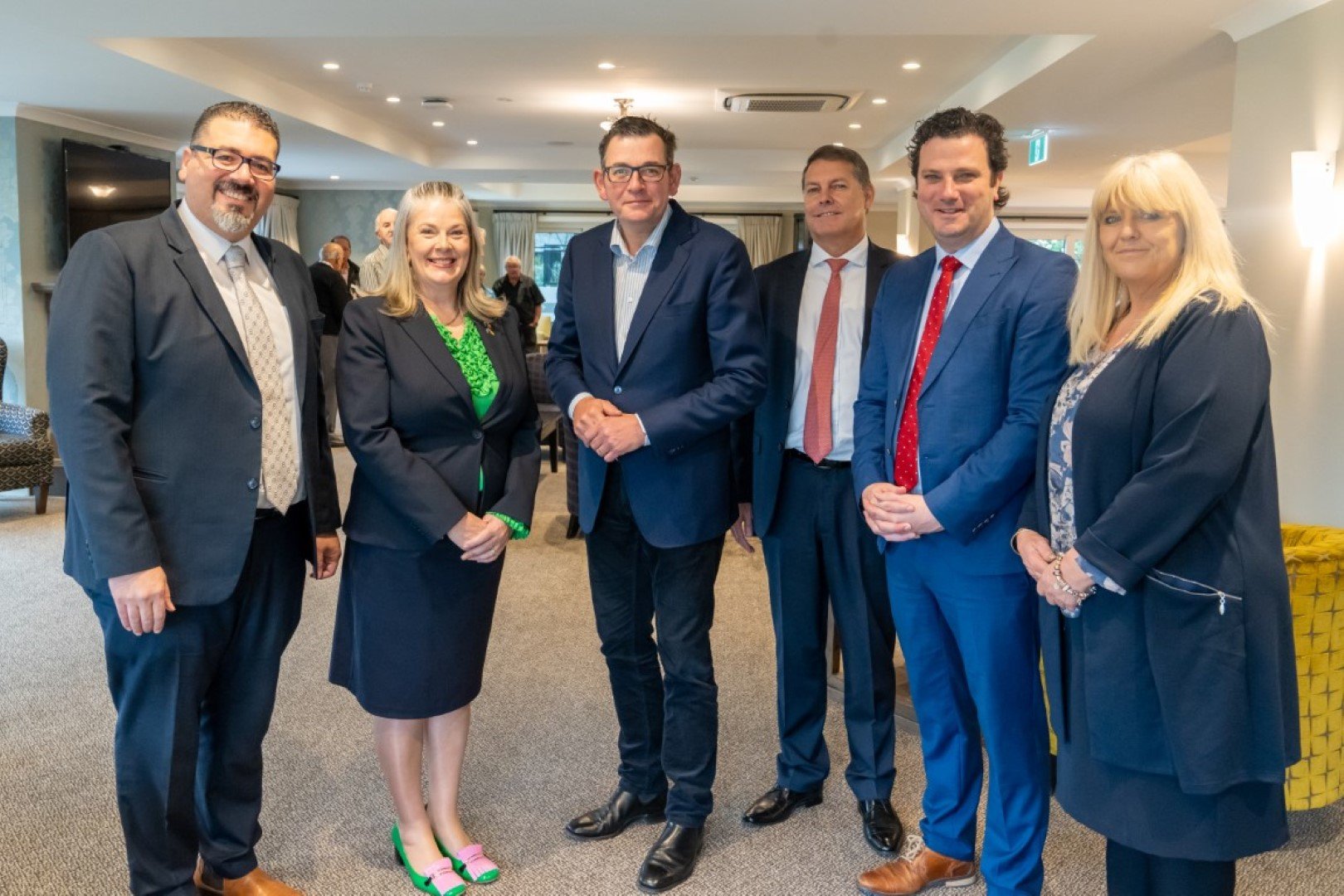 Dan Andrews (centre) with Ryman staff (from left) Australia Operations Manager Rami Kamel, Victorian Sales and Community Relations Manager Debra Richardson, Head of Business Improvement Paul Sutton, Victoria Communications Manager Michael Cummings, and Nellie Melba Retirement Village Manager Sharon Nicholls.
Now in his eighties, Bob Barclay told the Premier he retired in 2002, however in 2003 he returned to his workplace after accepting a permanent part-time role, which he still holds today.
"He was surprised," Bob laughed.
"He did ask me how old I was when I told him I was still working."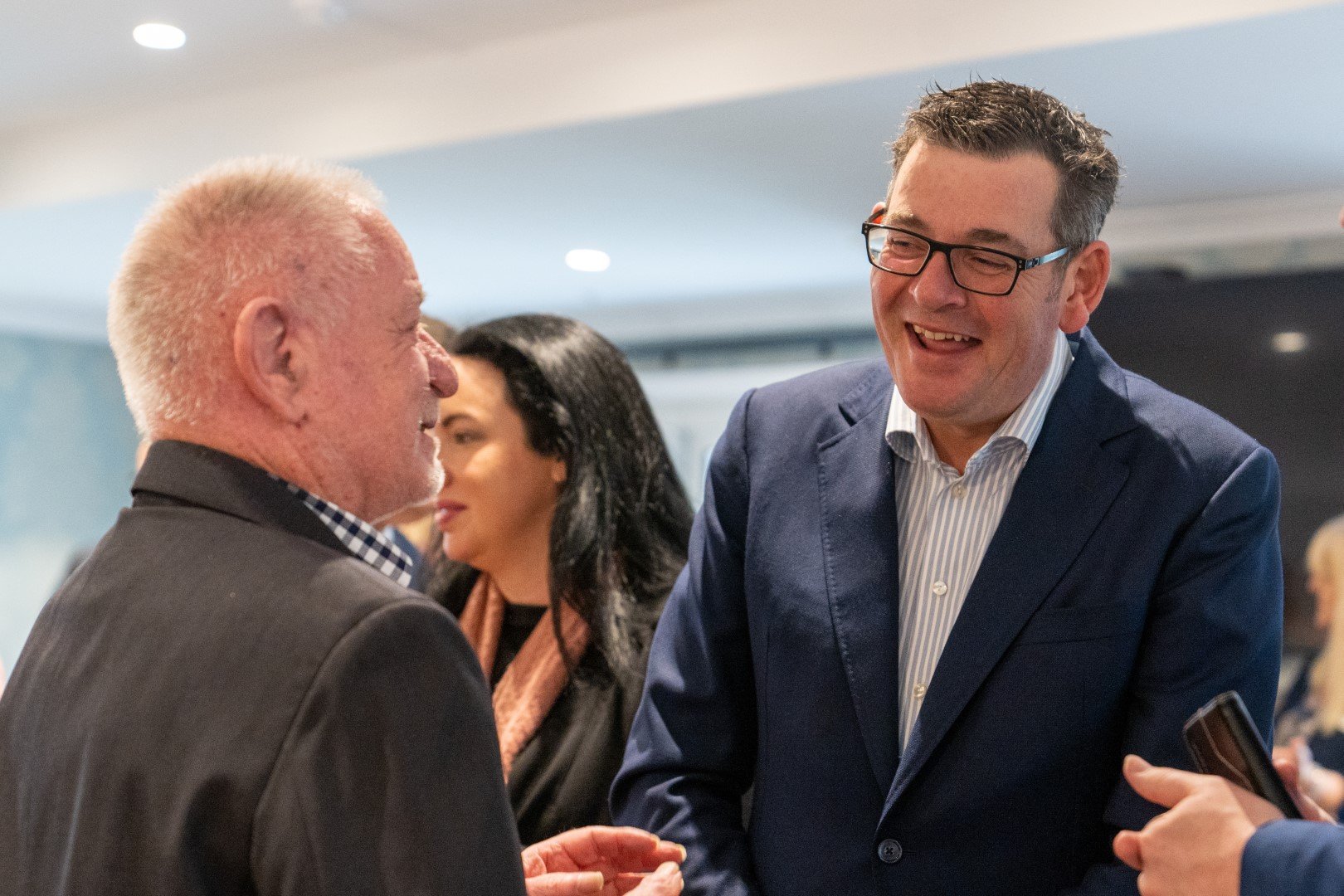 Nellie Melba resident Bob Barclay chats with Victorian Premier Dan Andrews.
Bob also told the Premier about Ryman Healthcare's COVID-19 initiatives, including weekly deliveries of milk and bread to all residents as well as Happy Hour in a Bag.
"I told him we went through a tough time here, like everyone else did - we had security on the gates - but Ryman really looked after their residents," Bob said.
The discussion had shown the Premier's interest in residents was equal to theirs in him.
"I've spoken to many dignitaries over my lifetime, and a few have shown interest in my life, such as he did, but quite often dignitaries will say 'g'day, how are you?' and nothing meaningful.
"I walked away knowing he'd asked the questions and had in-depth conversations."
Prior to the morning tea, Mr Andrews attended a presentation where he heard about Ryman's history and expansion in Victoria.