From being among just 2 per cent of women in the police force in the 1980s, to being the first woman recruited to the Victorian Bureau of Criminal Intelligence squad, Ryman's new Victorian Sales and Community Relations Manager Debra Richardson has been smashing glass ceilings from the start.
"Looking back at what I've done, I tend to be in roles that are challenging and can be a bit controversial, but they are about helping people," she says.
In 1986, Debra's outstanding career was almost ended before it had truly begun.
A split-second decision by the then 21-year-old police officer to arrive at her workplace at the Russell St Police Station 20 minutes early, and enter through the back door, rather than the front, saved her life.
Debra says, had it not been for her change in routine, and a piece of plywood, that for a reason still unknown, was placed on her office window the night before, she would have been the second victim of the infamous Russell Street Bombing.
"At 1.01pm there was a red flash, the room filled with smoke and I was blown off from my chair from one side of the room to the other against the wall, as every window and door caved in around me."
Debra's colleague Angie Taylor, who was also 21, was killed in the blast.
For most, such a cataclysmic event might spur a career change, but not Debra.
Seven days after the bombing she was resolute in her need to return.
"I remember having a conversation with my mum and dad. I told them I have a job to do and I've got to go back, I've got to continue to make a difference and to help people."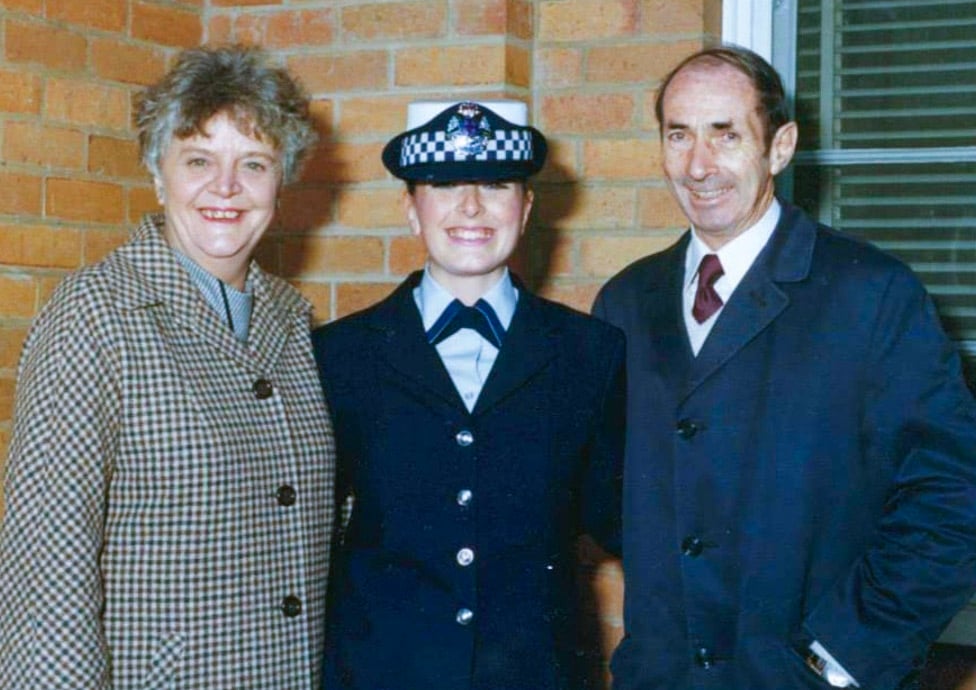 Debra, with her parents Myra and Allan Joyce, at her graduation from police training college in 1984.
Thirty-three years on, Debra's unwavering passion to help has seen her work as an undercover police officer, support grieving families as a funeral director, and as sales manager for funeral home company Invocare.
Debra says working in the funeral industry reinforced what a privilege it is to work in the aged care sector.
"In my 10 years in the [police] force I was thanked once. I went into the funeral industry and I had piles and piles of cards on my desk."
After visiting Ryman's Weary Dunlop village while offering pet therapy through Invocare, Debra realised her values of caring for and helping people were a perfect match with Ryman's core principles.
READ MORE:
"I visited many places in the aged care sector and I really saw one extreme to the other in terms of facilities. When we walked into Weary Dunlop the first thing I said was 'wow!' it was really impressive."
"It took me about 10 days to respond because I actually thought it was spam!"
Fortunately, the warmth of Weary Dunlop's residents and facilities stuck in her mind and she decided to have a closer read of that "spam".
"I am so lucky and honoured to be head hunted for this role."
Now three weeks in, Debra says she is thrilled to be leading the Victorian Sales team at time of "massive opportunity and rapid expansion".
"It came down to Ryman is a company that wants to make a difference and it is doing just that. Everything about it aligns with my values."