The spirit of community and wellness was alive and thriving as residents from four Ryman villages came together to continue their month-long journey of fitness and camaraderie.
Against the backdrop of a warm spring day, the residents of John Flynn, Weary Dunlop, Charles Brownlow, and Nellie Melba gathered at the picturesque Jells Park in Wheelers Hill, nestled in the Dandenong Creek Valley.
READ MORE:
Drawing inspiration from the previous year's accomplishments, this year's Walking for Wellness challenge set an audacious goal: to virtually conquer Mount Everest by collectively covering a staggering distance of 136 kilometres over the course of 30 days, commencing on September 1 and culminating on September 30.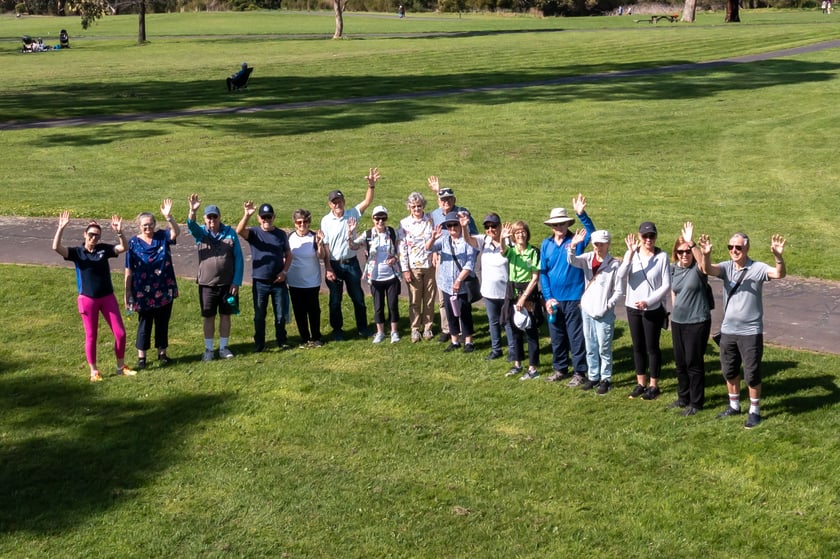 Residents from Nellie Melba, John Flynn and Charles Brownlow before their walk around Jells Park.
The challenge isn't just a physical test but a testament to the unwavering determination and resilience of these remarkable residents.
With the aid of a smartphone app, participants document their daily walking distances, some even vying for coveted positions on the event leaderboards, which recognise the top walkers across various age and gender categories.
A select few residents from Weary Dunlop demonstrated their dedication by embarking on their journey right from their doorstep, courtesy of the village's proximity to Jells Park.
Amidst laughter and friendly introductions, the remaining participants commenced their adventure from the park's quaint café, situated at its heart.
As they meandered along the trails, residents marvelled at the tranquillity of the man-made lake, pausing only briefly for a drink and to appreciate the birds perched serenely on the lake's surface.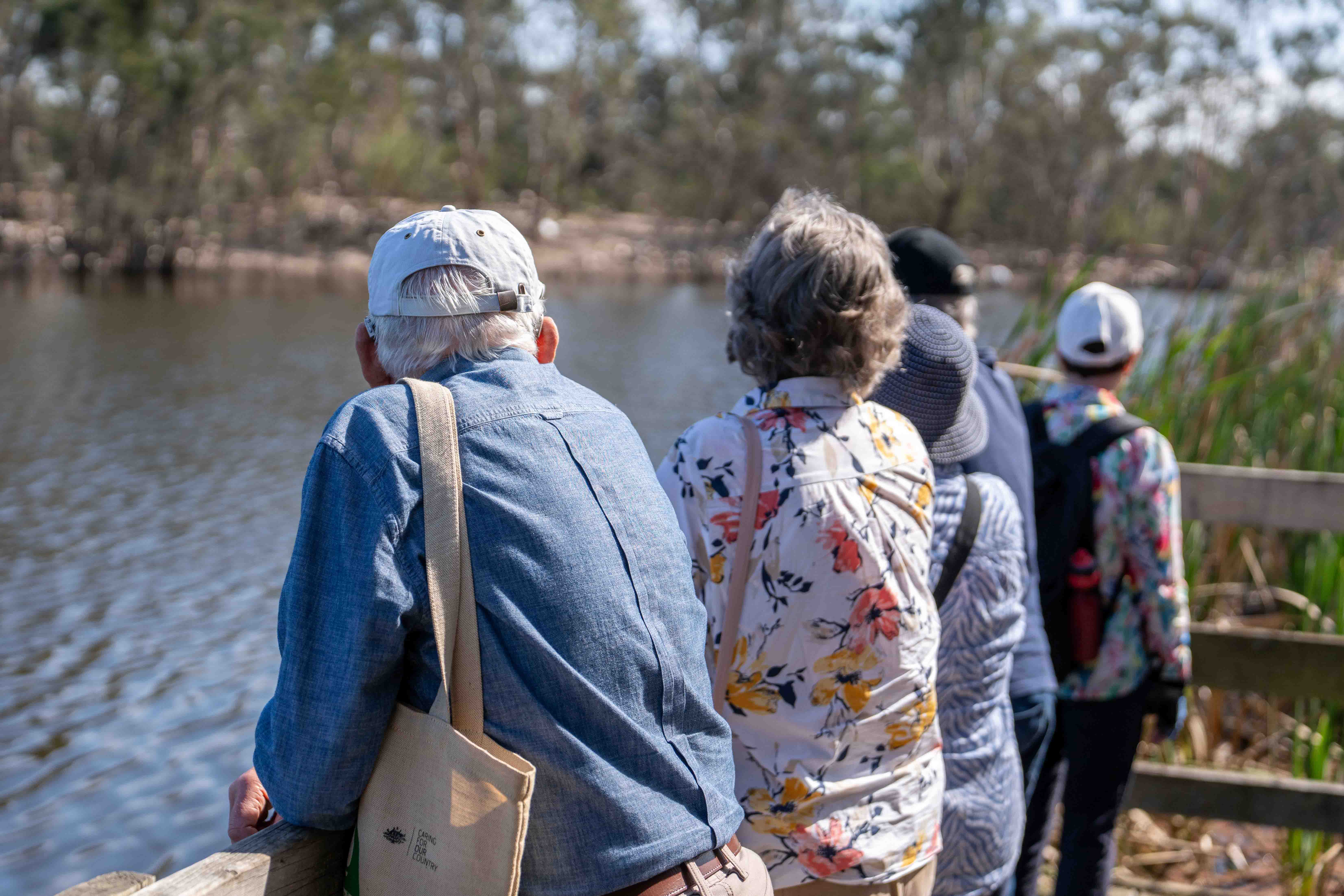 Residents overlook the man-made wildlife lake while taking a drink break.
This collaborative effort not only showcases the residents' commitment to their physical well-being but also exemplifies the strong bonds and sense of community that thrive within Ryman villages.
The Walking for Wellness challenge serves as a heart-warming reminder that age is no barrier to achieving incredible feats and forging lasting friendships.