An Intergenerational Pilot Program at Ryman's Raelene Boyle Retirement Village is proving an age gap of more than 80 years is no barrier to friendship and connection.
For the past month a small group of care centre residents and Year 11 students from the neighbouring Ave Maria College, have participated in a trial program with the aim of boosting confidence and overall wellbeing for young and old alike.
Inspired by the ABC's award-winning 'Old People's Home for Teenagers' show, and research into the benefits of connection between youth and older people, participants have completed gardening, art, and games sessions together.
READ MORE:
International research has revealed older adults with established intergenerational relationships experience higher degrees of life satisfaction and better physical health.
During a planting activity on the care centre's garden-balcony, the bond between Lauraine Seymour (94), and Armani Milesi (16), was indisputable.
Armani proudly held a small primula gifted to her by Lauraine, and the pair finished each other's sentences.
"We have a lot in common," Lauraine said.
"We both grew up in Ascot Vale, and we like shopping, coffee trips, and restaurants," Armani added.
Having known one another for only a month, Lauraine was touched by the genuine interest of the students.
"If I look back when I was younger, you'd sort of shy away from old and elderly people, but there's been none of that with these girls," she said.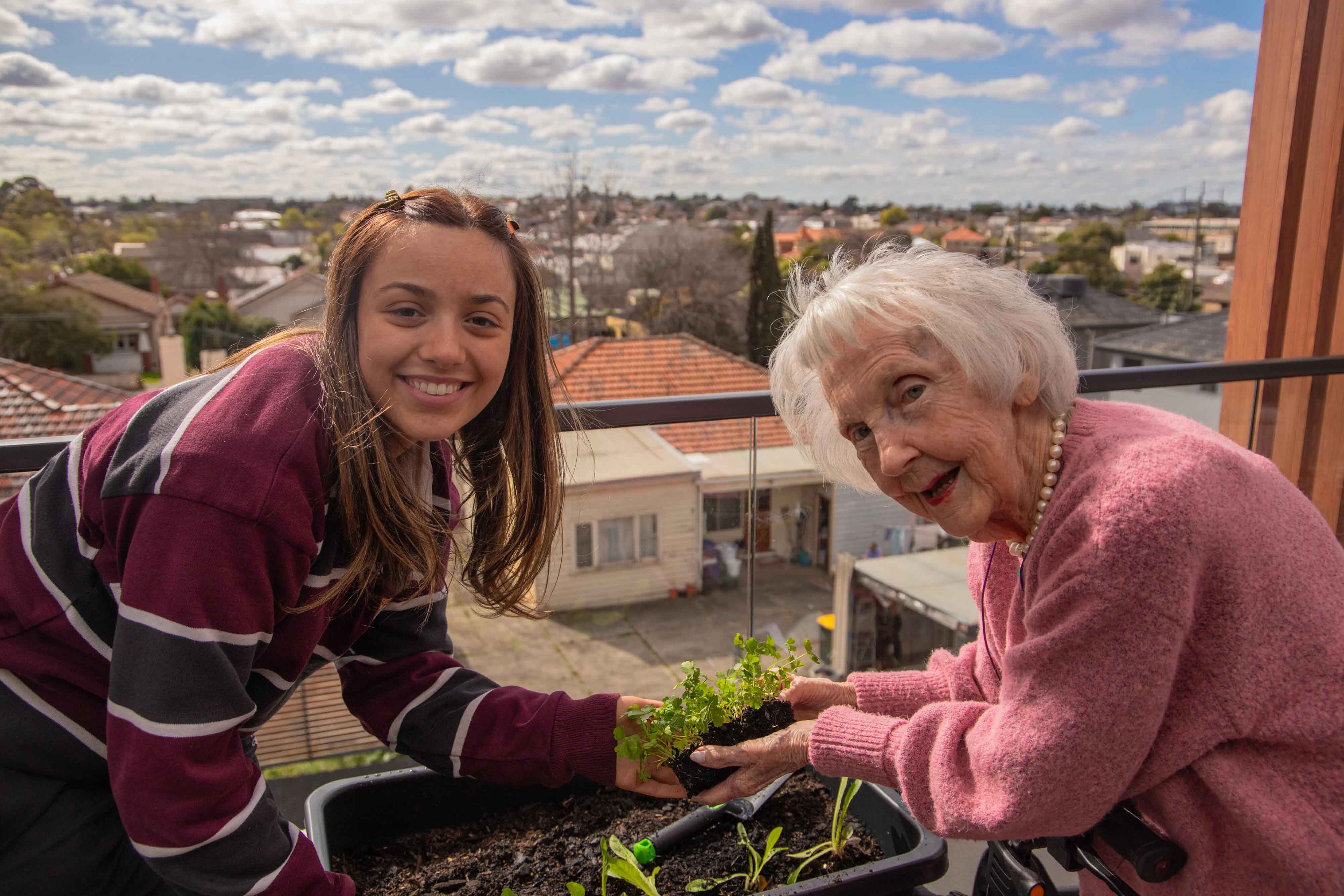 Armani and Lauraine.
The weekly initiative was so enjoyable Lauraine had rescheduled appointments to avoid missing it, and students had requested the program be extended into the following school term.
Ave Maria College teacher Anne-Marie Healy said the benefit of the program for both residents and students was becoming more evident each week.
"The confidence has grown so much from the original session," she said.
"It's gone from small questions to 'Hi, I'm back! and real conversations.
"For teenagers to actively participate in something like this is really wonderful."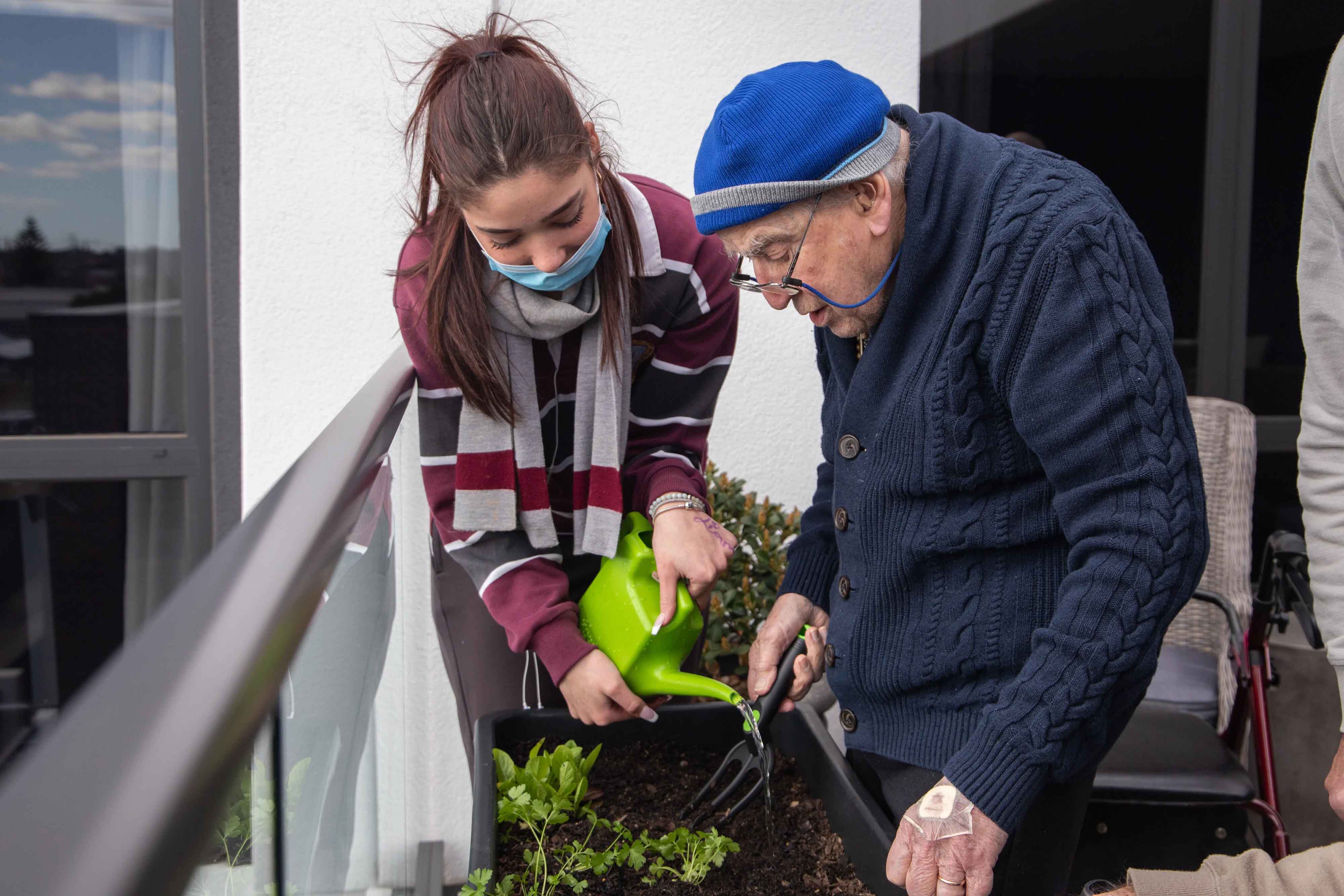 Ryman Healthcare Graduate Clinical Quality Coordinator, and project coordinator, Ella Andersen said the program was already a success.
"Residents and students have naturally grouped off and made those connections, which is exactly what the point was," she said.
The program had inspired residents who would typically prefer their own company to get involved, while others had been visibly touched by the visits.
"The girls are someone who the residents can impart some wisdom onto, and I know they enjoy the feeling of purpose of the weekly sessions," Ella said.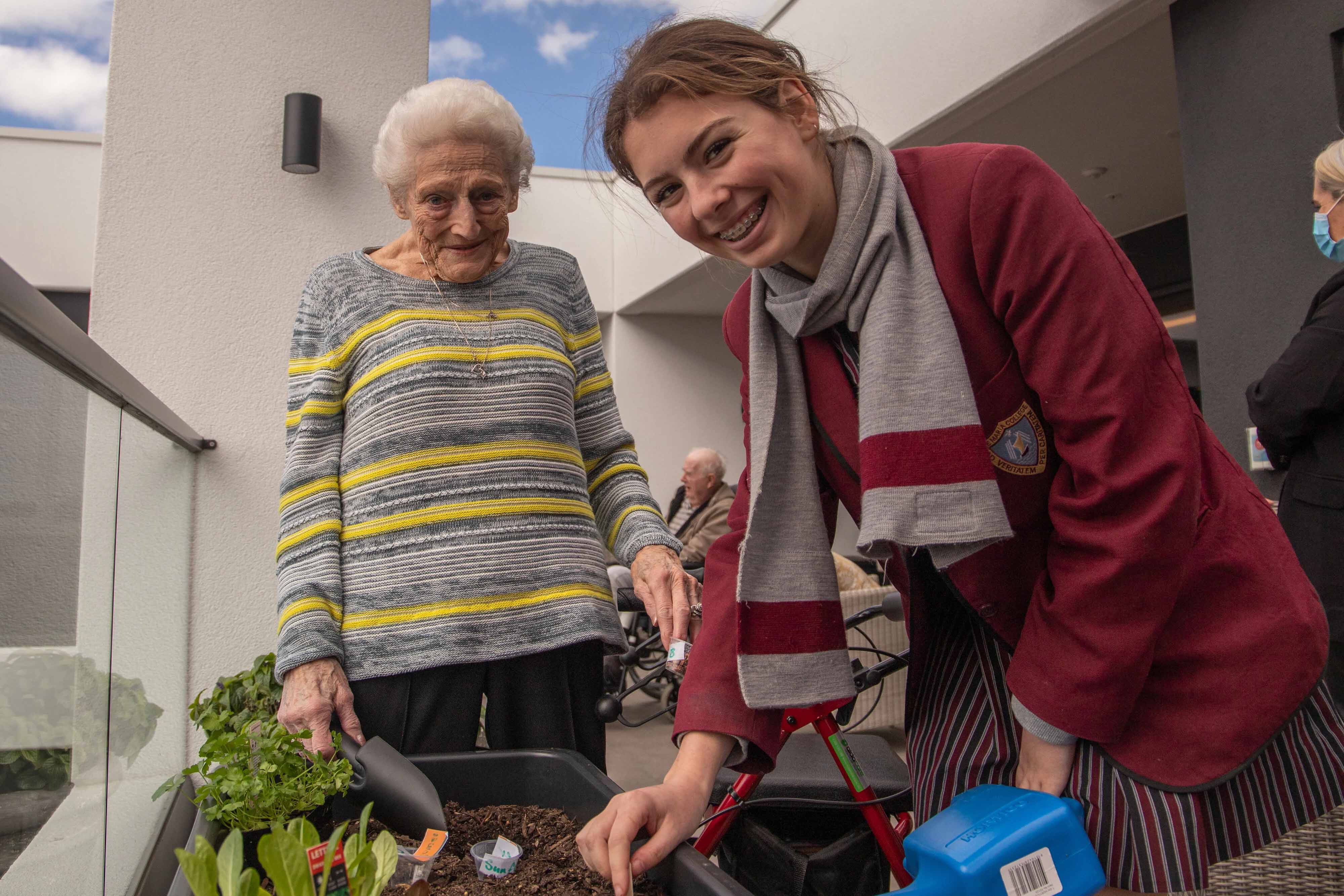 It was hoped further intergenerational programs involving next-of-kin and independent and serviced apartment residents would be organised.
In the coming weeks program participants will further boost their confidence and friendships at a ceramics class led by Raelene Boyle independent resident Helen Baker.
Helen will fire mugs, hand-painted by residents and students, in her kiln, after which the mementos will be given to residents.
A special final session will be held in mid-September.