Australian media veteran Ita Butrrose offered everything from sage health advice to an inside scoop on Rupert Murdoch and Kerry Packer, during an exclusive event with Ryman audiences.
The Chair of the Australian Broadcasting Commission (ABC) took the audience on a journey of her life, from her idyllic childhood in Parsley Bay, NSW, to her role working as editor of the Women's Weekly and her Companion of the Order of Australia (AC) award.
"At this point I'm very, very happy with where my life is at," she said.
READ MORE:
For Ita, having embarked on a ground-breaking career which started in 1957, as a copy girl at the Australian Women's Weekly, to her 2019 appointment to lead the board of the ABC, there is much to be happy about.
"My father was a journalist and he became an editor and he also became an author, so I really followed in dad's footsteps," she said.
But as a woman, following in her father's footsteps meant paving the way for women in the traditionally male-dominated media landscape.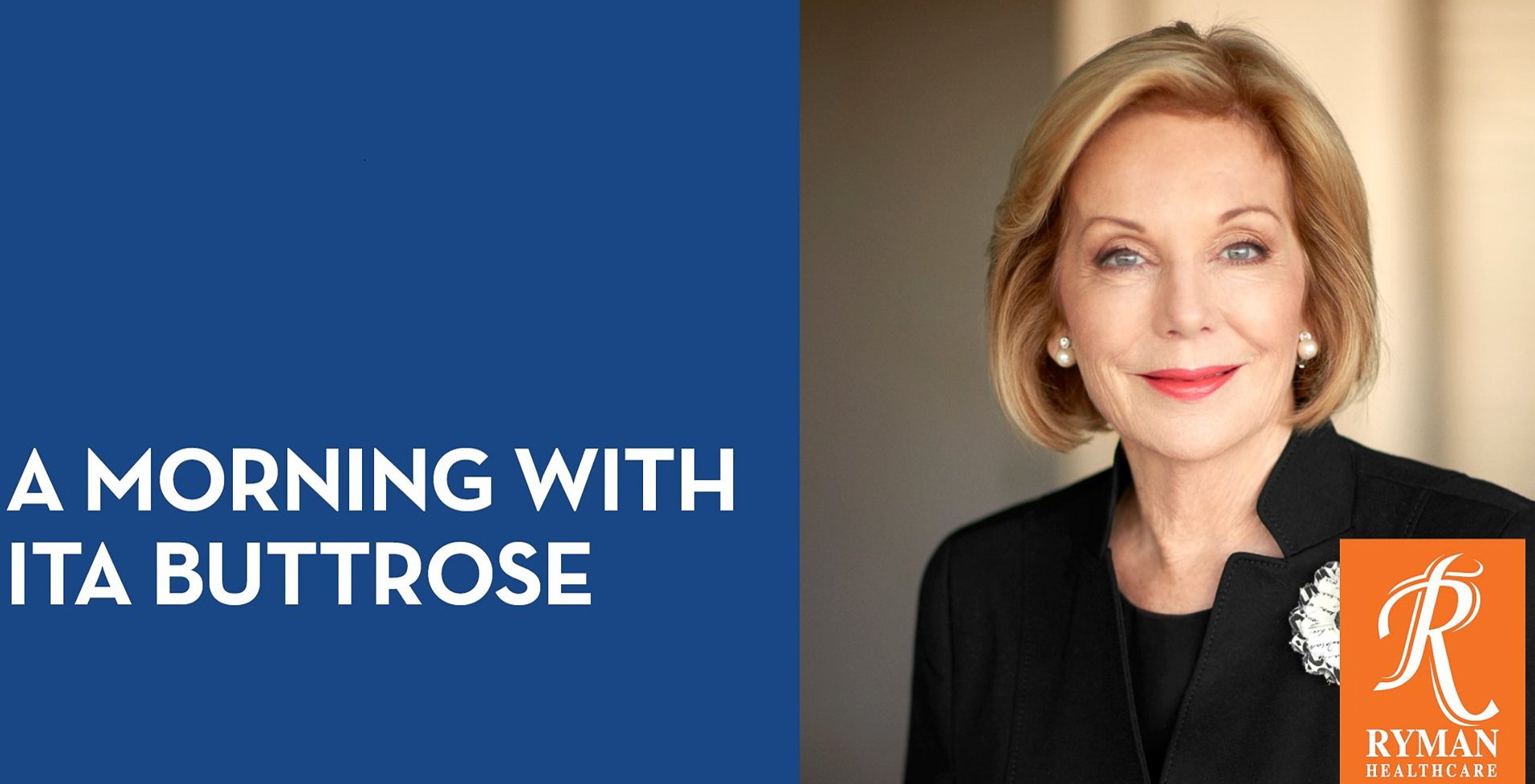 "When I was editor of Cleo, Women's Liberation was underway and women were changing," she said.
"We were thinking maybe I could have a career, maybe I could earn money, maybe I could be financially free.
"We were the first women's magazine to interview politicians, we looked at zero population growth, we began to look at climate change."
In 1981 Ita became the first woman to edit a major Australian metropolitan newspaper, The Daily Telegraph and the Sunday Telegraph, working for media magnate Rupert Murdoch.
"Rupert is very different from the Packers, he's far more conservative, though his newspapers aren't conservative of course," she said.
"Around the time I started with News Limited he (Murdoch) began to expand his empire around the world, so occasionally you would go and see him overseas, which was very nice."
On one such visit Ita attended Wimbledon with Murdoch where he bet a fellow Australian sitting behind them £5 on who would win.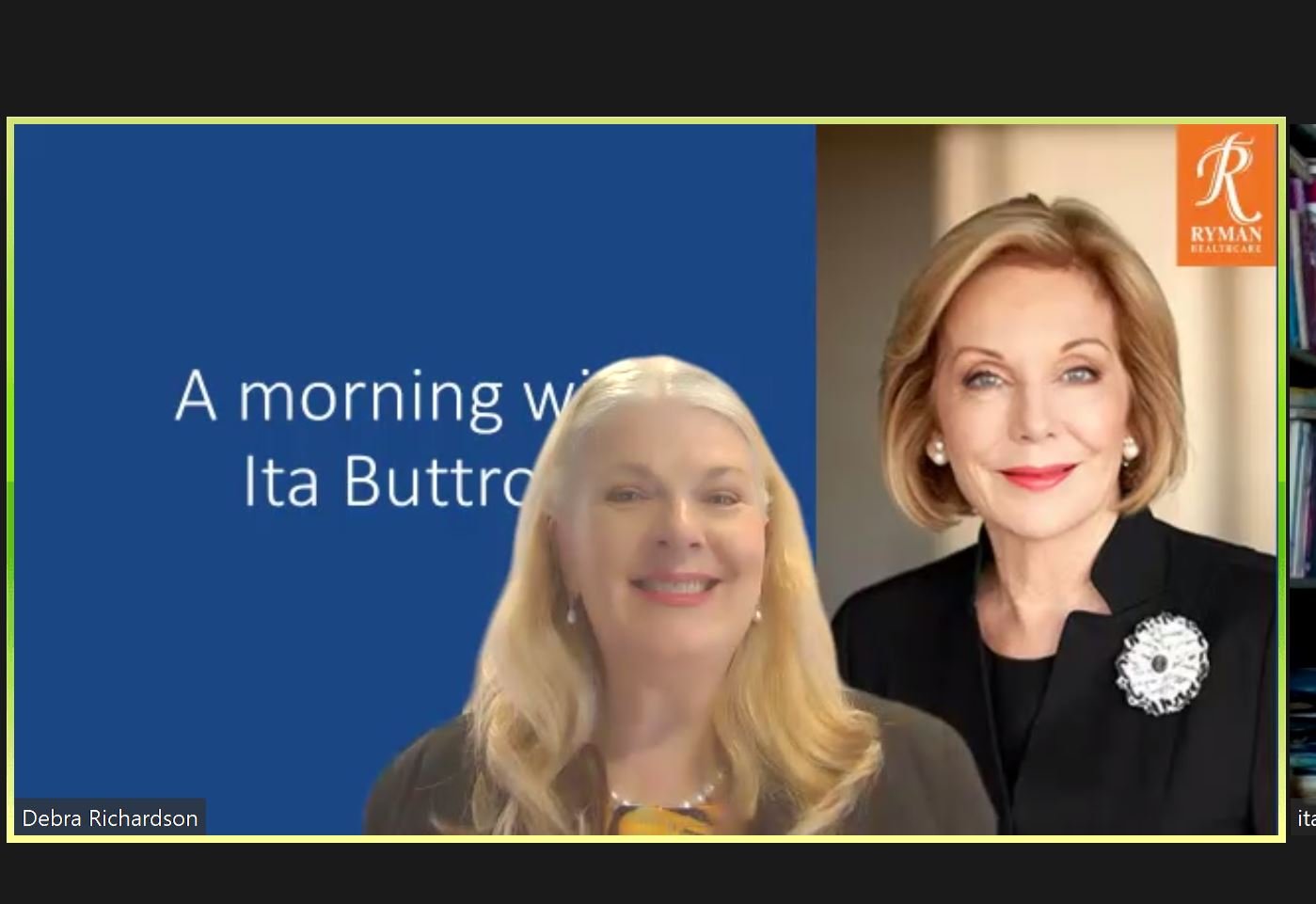 Event host Ryman Healthcare Victorian Sales and Community Relations Manager Debra Richardson.
Just as she was inspired by her father to enter journalism, Ita was motivated by family to become one of Australia's leading health advocates.
Her experience supporting her father who lived with vascular dementia and macular degeneration inspired her to become a National Ambassador of Dementia Australia and Patron of the Macular Disease Foundation Australia.
Following her daughter's diagnosis of a rare form of juvenile arthritis when she was a teenager, Ita became Emeritus Director of Arthritis Australia.
In 2013 Ita was named Australian of the Year.
"It's very humbling because you are following in the footsteps of many distinguished Australians," she said.
She encouraged the audience to "stay curious" as they got older.
"I think you've still got to be curious about everything, it's important to challenge yourself," she said.
"I tend to keep an open mind about what I might do next, I'm very happy as the chair of the ABC, but I just leave my options open."
However, at least one more great adventure was on the horizon.
"I've given myself a treat next year, I've booked a flight over of Antarctica," she said.
Following a morning of captivating anecdotes, the seasoned storyteller swapped roles with the audience with attendees given the chance to 'interview' her during a special Q&A time.