When Janine Wilde was named Ryman Healthcare's 'Sales Advisor of the Year' at the 2021 Ryman Awards it was quite literally the talk of the town.
"I went up the street to the news agents in Ocean Grove, and my husband had put a beautiful post about me winning on Facebook. I walked into the news agent's and they said 'oh my gosh, here she comes, Sales Advisor of the Year'," Janine said.
"Lots of people have been congratulating me which is both beautiful and overwhelming."
READ MORE:
Janine's win at the annual Ryman Awards is just the latest in a string of accolades she has received this year, including being named Victoria/Tasmania Salesperson of the Year at the National Retirement Living Awards.
She is now in the running for the National Retirement Living Salesperson of the Year award, which will be announced next year.
The wins were a "massive bonus" to a dream job.
"With or without my awards success it would never change my mindset or my love of Ryman and my drive to really establish the brand in Ocean Grove," she said.
"They are a massive bonus."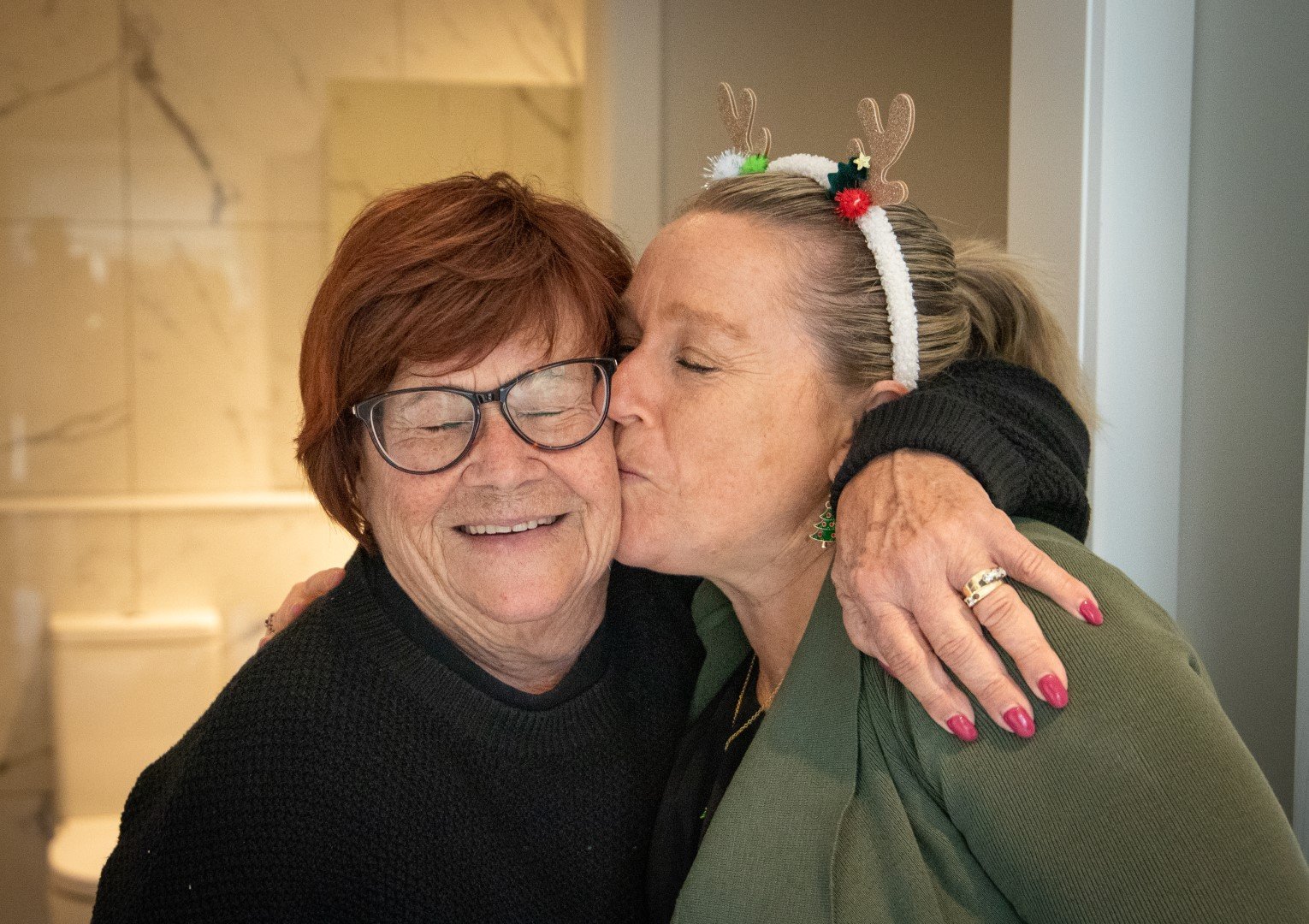 Sales advisor Janine Wilde welcomes resident Lola Fisher to her new home at Deborah Cheetham Retirement Village.
Since starting with Ryman two years ago, Janine's total commitment to the Ryman philosophy of 'it's got to be good enough for mum and dad ' has contributed to unprecedent demand for villas at Deborah Cheetham Retirement Village, so much so the village is set to expand.
A further 66 villas are planned to be built on a 2.35ha block of land next to the operational village.
"The enquiries have consistently come since we sold out of existing villas on August 1st," Janine said.
"I had to tell people that unfortunately there place on waitlist meant that they may miss out, and to hear their disappointment was really disheartening.
"Now I've been able to go back to them and say we've taken up this great opportunity and we are now going to have more opportunities for you to move into the village sooner than we thought, which is just amazing."
As a result of her success Janine has also been chosen to help establish sales at Ryman's Essendon Terrace apartments in Melbourne.

Janine Wilde (front centre) celebrates with Ryman team members during the Ryman Awards.
"I feel really grateful that the company trusts I can hit the ground running at different villages," she said.
Janine said the immense support from team members and her family contributed to her success.
"I've been with my husband since I was 16 and I was going through some pretty challenging times as a young person, and even as a young adult throughout my career, but Ed continued to push me and believe in me," she said.
Regional Sales Manager and Victorian Community Relations Team Leader Denise Thompson has also been a great support.
"She goes above and beyond and when you've got someone who is such a great role model it makes you want to be the best you can be," Janine said.
While she hoped to build on her success, Ryman's core philosophy, established by company co-founder Kevin Hickman, was what she would always come back to.
"If you always work with the approach, 'it's got to be good enough for mum and dad', you can't go wrong," she said.