The sense of excitement was palpable when future John Flynn Retirement Village residents gathered to celebrate Christmas and the imminent arrival of the village's first residents.
With people due to move into the Burwood East village on December 23, talk of unpacking and taking in the beauty of Ryman's newest offering dominated the event, which was held at Nellie Melba Retirement Village.
John Flynn Retirement Village manager Roslyn Prentice told the village pioneers she was thrilled to have the privilege to continue to support them in the same way sales advisors Lina Benedetti and Michelle Shaw had.
READ MORE:
"I'm the village manager, so sometimes we call ourselves the sheriff, and sometimes we're the mayor, or sometimes we're just a shoulder to cry on or someone to have a chat to, or to tell that you need a hand with something," Roslyn said.
"Myself and my team of porters are looking forward to taking care of you once you move in, similarly to the way Lina and Michelle have been taking care of you prior to your move."
Following a difficult year for all, a wide smile adorned Michelle's face as she told residents she was "beyond excited" they were about to turn John Flynn from a construction site into a wonderful home.
"We know it's been a long time coming, and Lina and I are so very happy and beyond excited to be welcoming you.
"Lina and I will have a home there as well. We will have an apartment set up as a show apartment and sales office, so even though we are handing you on to Roslyn and her team, we are always here, and we will always be able to help you."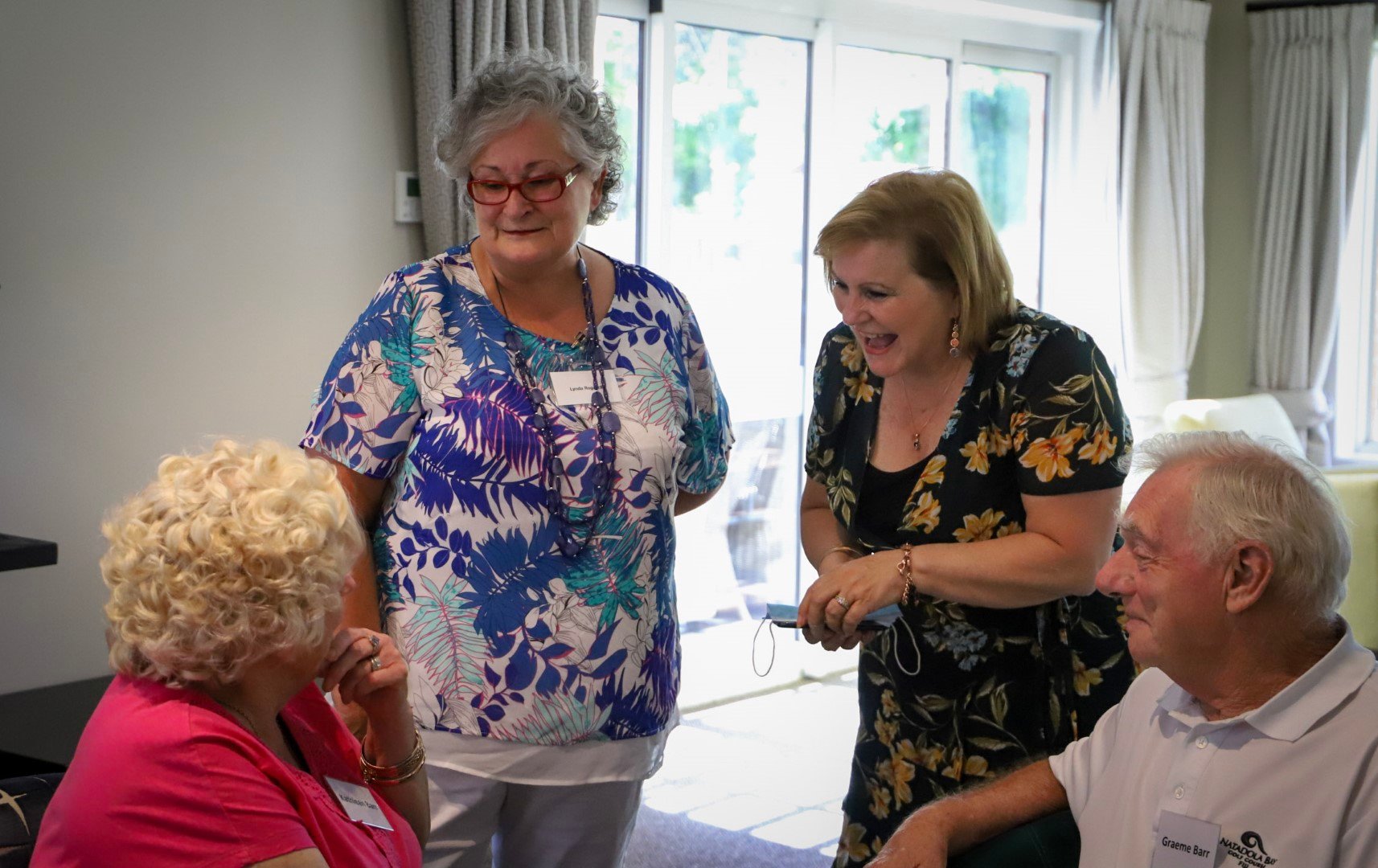 John Flynn sales advisor Lina Benedetti (second from right) talks to (from left) Kathleen, Lynda and Graeme.
Kathleen Barr, who will be joined by her husband Graeme as the first residents to move into the village, said she was looking forward to the comradery John Flynn will offer.
"Everyone here today is so lovely, so we are really looking forward to the sense of comradery I know the village will have," she said.
"The staff are unbelievable, everyone is sensational really," Graeme added.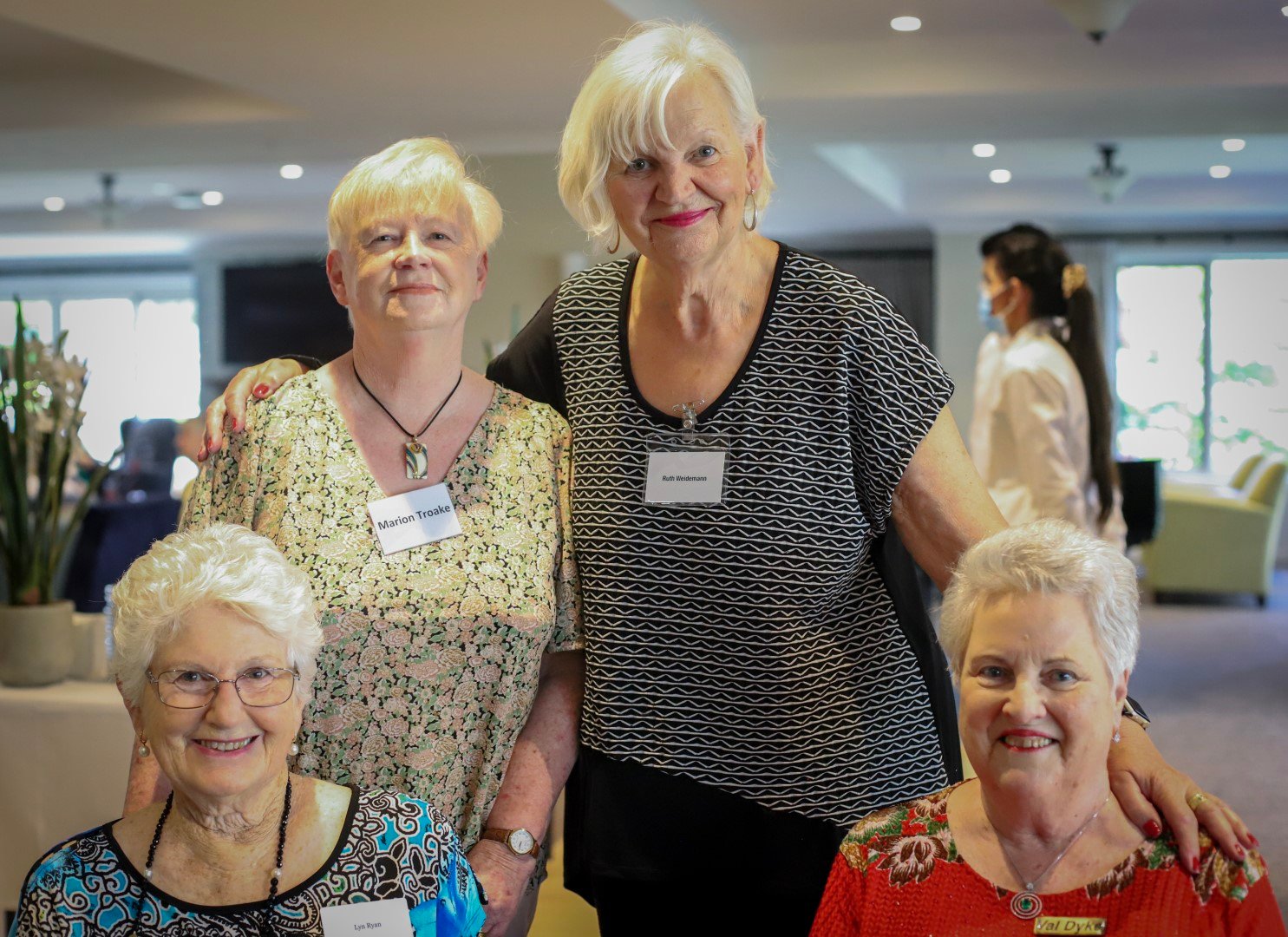 Future residents (from left) Lyn, Marion, Ruth and Val enjoy the festivities.
Future resident Des Akers said he and wife Coral enjoyed the opportunity to meet fellow residents.
"We appreciate how difficult it is to organise things like this currently, and I think we would be speaking for the entire group in saying how much we appreciate the work being done by the entire Ryman team, not forgetting those boys and girls out on the site who are and have been working in very difficult circumstances because of the interruptions caused by COVID-19."
As well as having a further opportunity to get to know one another and discuss the village, residents enjoyed a taste of Christmas with Nellie Melba Retirement Village head chef Lawrence Manohara-Seelan and his team preparing a smorgasbord of delectable delights for the gathering.