Life is for living, and if you are doing something to keep your mind sharp, but you don't enjoy it, stop.
That was the key message shared by leading dementia expert Professor Brian Draper during a talk on 'Advances in the Diagnosis and Management of Dementia'.
Prof Draper, the clinical lead in the Academic Department for Old Age Psychiatry at Sydney's Prince of Wales Hospital, gave the talk to about 100 Nellie Melba Retirement Village residents, and members of the Melbourne medical community.
READ MORE:
The dementia expert has a strong connection with Ryman, helping to form an international jury that chooses the annual Ryman Prize winner.
The $250,000 prize is awarded for the world's best development, discovery, advancement or achievement that enhances quality of life for older people.
Despite decades of research, particularly into Alzheimer's disease, Prof Draper told the audience dementia was a health issue which would not go away "in the foreseeable future".
"The key message I want to give, the most important thing, certainly based on the current knowledge, is to implement the current knowledge," he said.
Implementation of such knowledge included ensuring adequate support was provided to patients and their families in the immediate post-diagnosis period, helping dementia patients to remain active and socially engaged, and making dignity in care the starting point from which dementia patients were treated.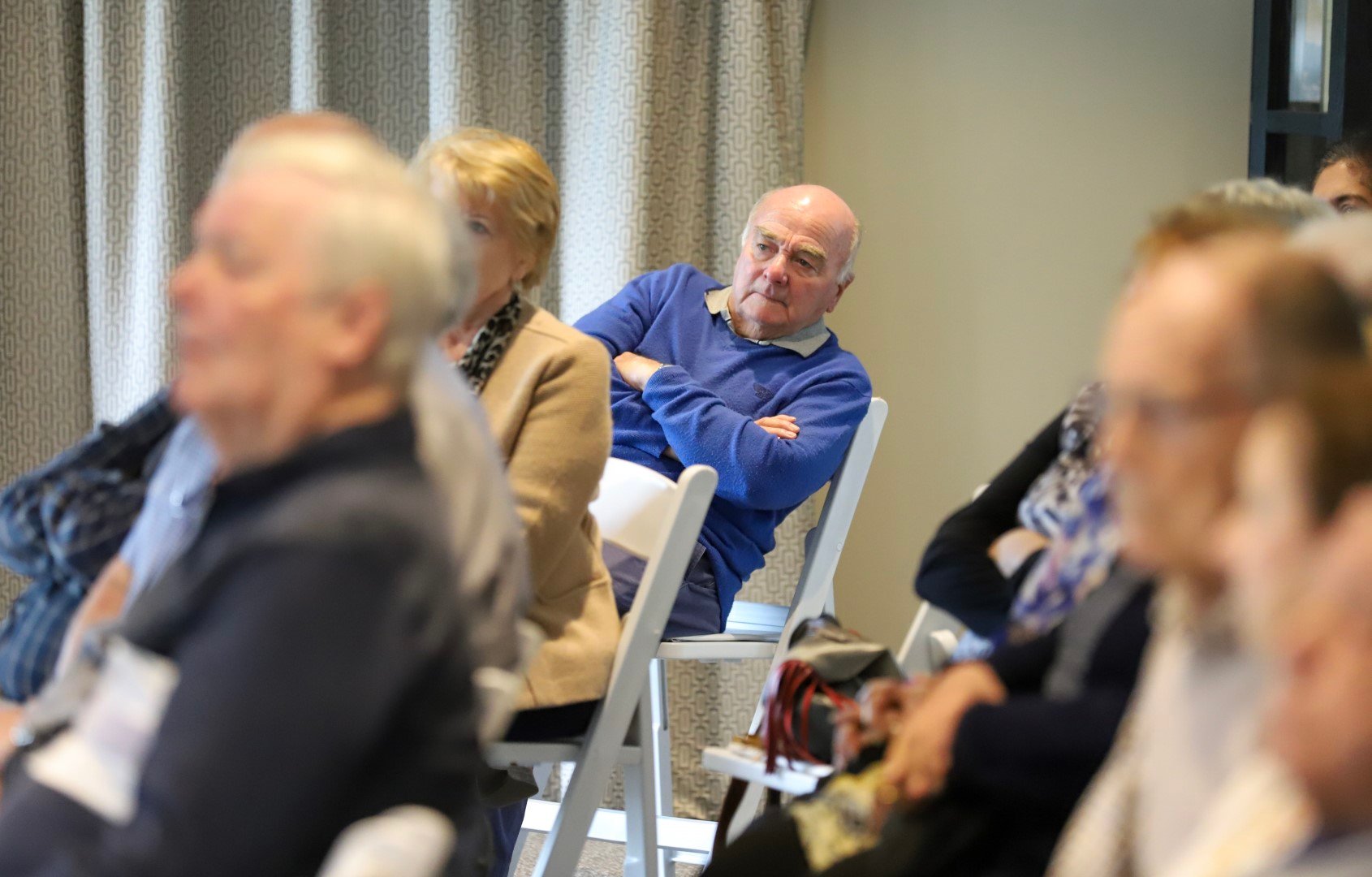 Nellie Melba residents listen to Prof Draper.
He said as a member of the National Health and Medical Research Council's (NHMRC) 2016 working group, which formed the Australian Clinical Guidelines and Practices of Care for people with dementia, dignity was a theme which came up again and again.
"There is nothing in the guidelines that should be anything other than it is.
"There should be zero tolerance for abuse," he said.
The guidelines contain 109 recommendations for health and aged care staff responding to dementia, including the provision of person-centered care, offering advocacy services and developing care plans in partnership with the patient and their family.
Prof Draper said the most common question he was asked was 'is it Alzheimer's disease, or dementia?'
He explained Alzheimer's was one of the most common kinds of dementia, and there were more than 100 diseases which caused dementia.
"Dementia is when a lot of different illnesses end up with the same basic range of problems."
Symptoms include memory loss, loss of balance, irritability, language difficulties and personality changes.
While he had told patients for the past "15 to 20 years" there would be a new dementia drug on the market soon, one was yet to arrive.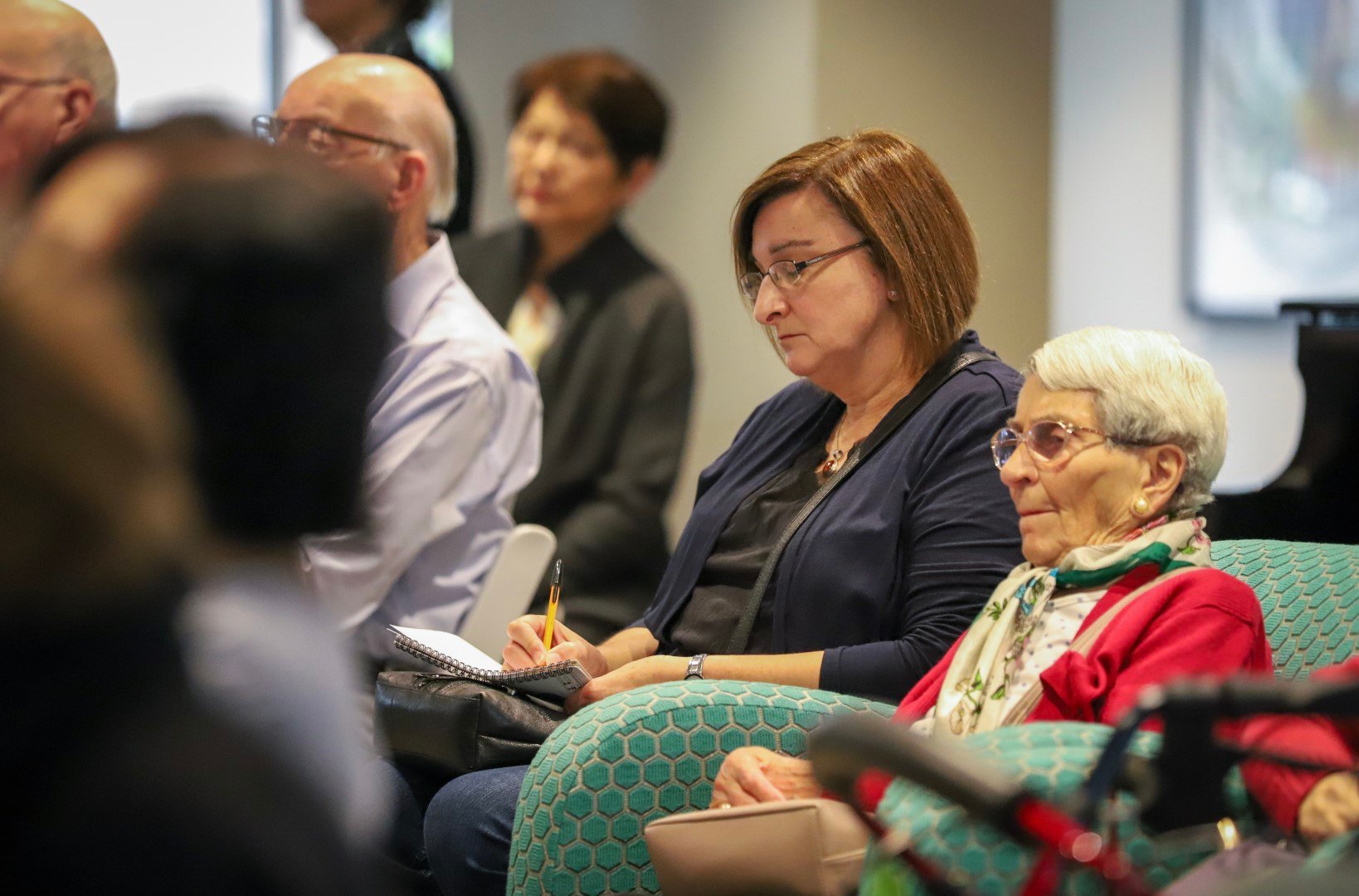 It is now time to implement dementia research, Prof Draper says.
He encouraged people concerned they, or a family member, may have dementia, to seek medical advice, however there was no benefit in general population screening for dementia.
It was crucial for people with, and without dementia, to remain "actively engaged", he said.
"Keep doing what you do, keep active, keep busy, keep enjoying life.
"Don't do things you hate, there is no point…
"The key is the enjoyment component," he said.
Prof Draper is working on a research project investigating rare causes of dementia.