Ryman Healthcare's innovative Resident App has been recognised for its outstanding utilisation of technology at the Australian Good Design Awards.
The Digital Design Apps and Software Green Tick Award was won in conjunction with New Zealand-based digital transformation partner Journey Digital.
The Australian Good Design Awards celebrate cutting-edge design projects from around the world which foster positive change in society.
READ MORE:
Seventy Australian and international jurors, including designers and engineers evaluated the entries.
The jury said the myRyman Resident App demonstrated industry-leading design.
"The myRyman Resident app is heartwarmingly helpful to retirees," they said.
"Its visual design, navigation and understanding of haptic ranges on mobile devices all demonstrate an exceptional appreciation of design practice."
Since its introduction to Ryman's Australian villages in June, the app has transformed the way residents access information about events and activities at villages.
More than 74 per cent of independent residents at the 34 Australian and New Zealand villages the app has been rolled out to have access to the app, and 98 per cent of those with the app use it weekly.
The app was designed specifically for older adults, including those with cognitive decline and vision impairment, following more than 270 hours of interviews and user-testing with about 150 Ryman residents.
Users can stay up to date with village news and events, as well as create their own schedules and book exclusive Ryman events and activities.
Weary Dunlop Retirement Village resident Elaine Cook said the app's simple design meant it had become a helpful way to plan social activities.
"It's easy to use, which is one of its strong points," she said.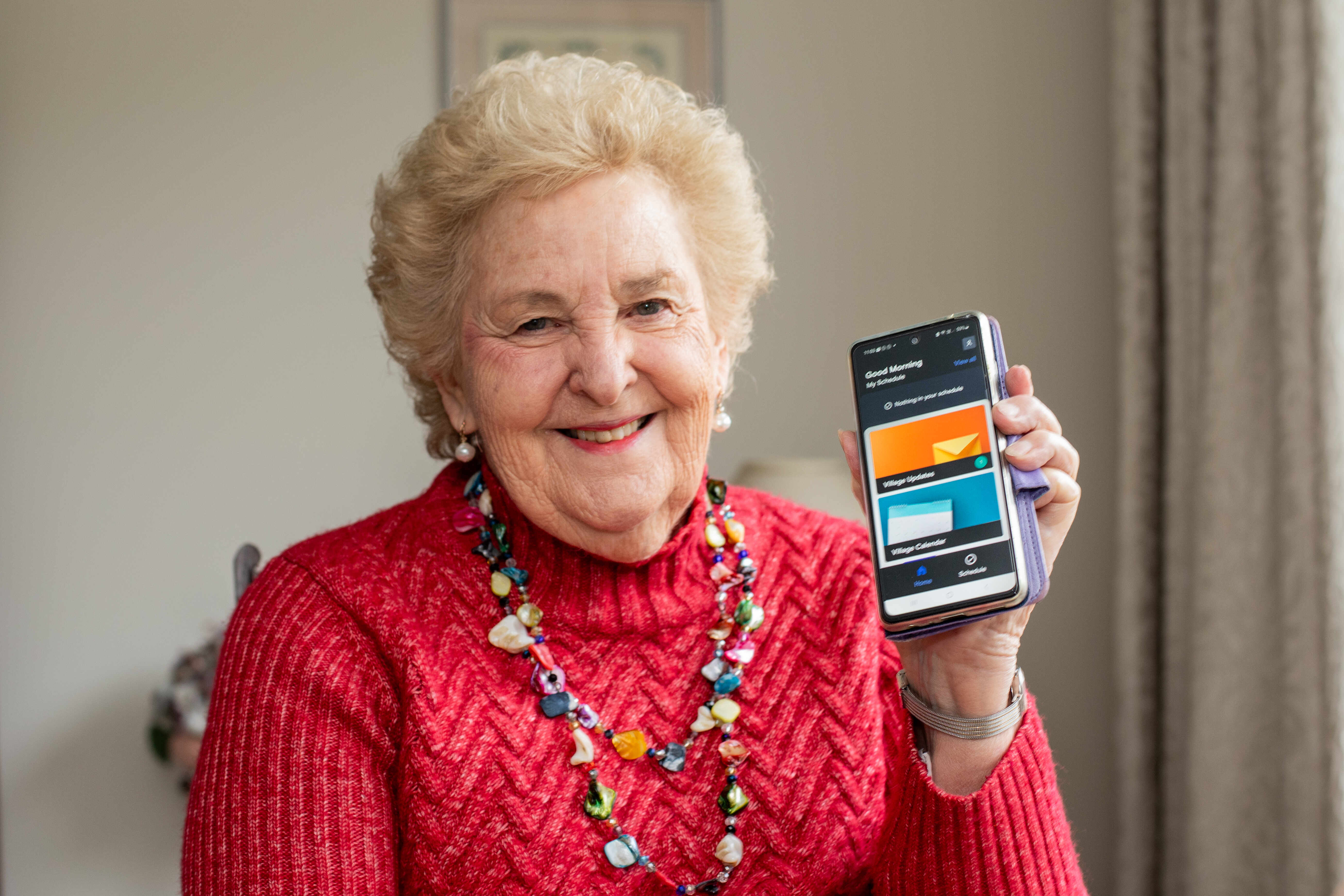 Weary Dunlop Retirement Village resident Elaine Cook.
"At the start of a month I get on and save all the events and activities I want to do and then you receive a nice reminder like 'you have fine dining tonight', which can be really important, especially at my age.
"The best thing about the app for me is that it really reduces the amount of paper being used, now I can read everything on the screen."
Ryman Healthcare Chief Experience and Engagement Officer Mary-Anne Stone said
the win acknowledged Ryman's commitment to creating technologies made for and informed by residents.
"This award celebrates our desire to put technology that will enhance freedom, connection and wellbeing in the hands of our residents," she said.
"But more than that, it's about Ryman's commitment to co-designing with residents.
"Working together, we can better understand how our services can evolve to meet needs and preferences, and how technologies need to work from our resident's perspective, to support those services."
The close partnership between Ryman's technology team and their digital transformation partner Journey Digital was integral to the app's success.
Journey Digital Head of Strategy and Design Amanda Stonex said the company was thrilled by the win.
"We are honoured to have Journey Digital recognised by Australia's Good Design Awards for Excellence in Design and Innovation," she said.
"Collaborating with Ryman Healthcare and its residents on the myRyman Resident App has been a remarkable journey.
"Our focus was a deep empathy for the residents, delivering the highest standards of accessibility, pairing it with a beautiful interface to genuinely elevate the resident experience."