Ryman Healthcare has been hailed as a prime example of a purpose-driven organisation with branding that works seamlessly with its corporate policies.

Collaborative research by Flora Hung-Baesecke and Professor Maureen Taylor from the University of Technology Sydney and Professor Regina Chen from Hong Kong Baptist University, found that even though Ryman has grown into a major player in the retirement living and aged care landscape, with 48 villages across New Zealand and Australia, housing over 13,200 residents, employing 6,700 staff, and valued at $NZD4.5B on the NZX, it has stayed true to its ethos since the day it was founded nearly 40 years ago.

The study, titled Beyond the Bottom Line: Establishing Purpose-Driven Organisations (PDOs) through Communication and Creating Shared Value, explored the profound impact of Ryman's purpose on its communications, strategies and operations, as well as the resulting benefits.

According to Michael Cummings, Communication and External Relations Manager for Ryman Healthcare Australia, the founding story has become a remarkable narrative by which the company can authentically communicate via PR and branding.

"Ryman was founded in 1984 by Kevin Hickman and John Ryder after Hickman saw the poor rest home conditions when he, then a private investigator, inspected a fire-damaged retirement villa. The duo decided to build a company on the simple ethos that everything they did would have to be good enough for their own mum or dad.

"Driven by their determination to revolutionise the quality of living and care for seniors, and rooted in compassion and empathy, this 'good enough for mum' guiding principle has steered Ryman's growth and evolution.

"And the beauty of our story is that it's true. It also is a story that everyone can relate to because everyone has a parental figure, or they know an older person that they care for. That story is understandable by everyone.

"Our purpose serves as a simple yet profound way to convey Ryman's values and mission. The authenticity of the story and its relatability only increases its impact, enabling us to connect with a wide range of audiences."

Ryman's alignment with its guiding principle not only shapes its operational strategies but also generates value for both the organisation and its stakeholders through its innovative business model – the continuum of care. This model integrates retirement living, serviced apartments and residential aged care to offer high-quality living solutions for retirees.

With the ability to walk the talk, Ryman is now working towards elevating industry standards for the betterment of all.

In 2022, the Company released a discussion document calling on the Australian Federal Government to reform aged care funding in order to create a sustainable model that would meet exploding future demand.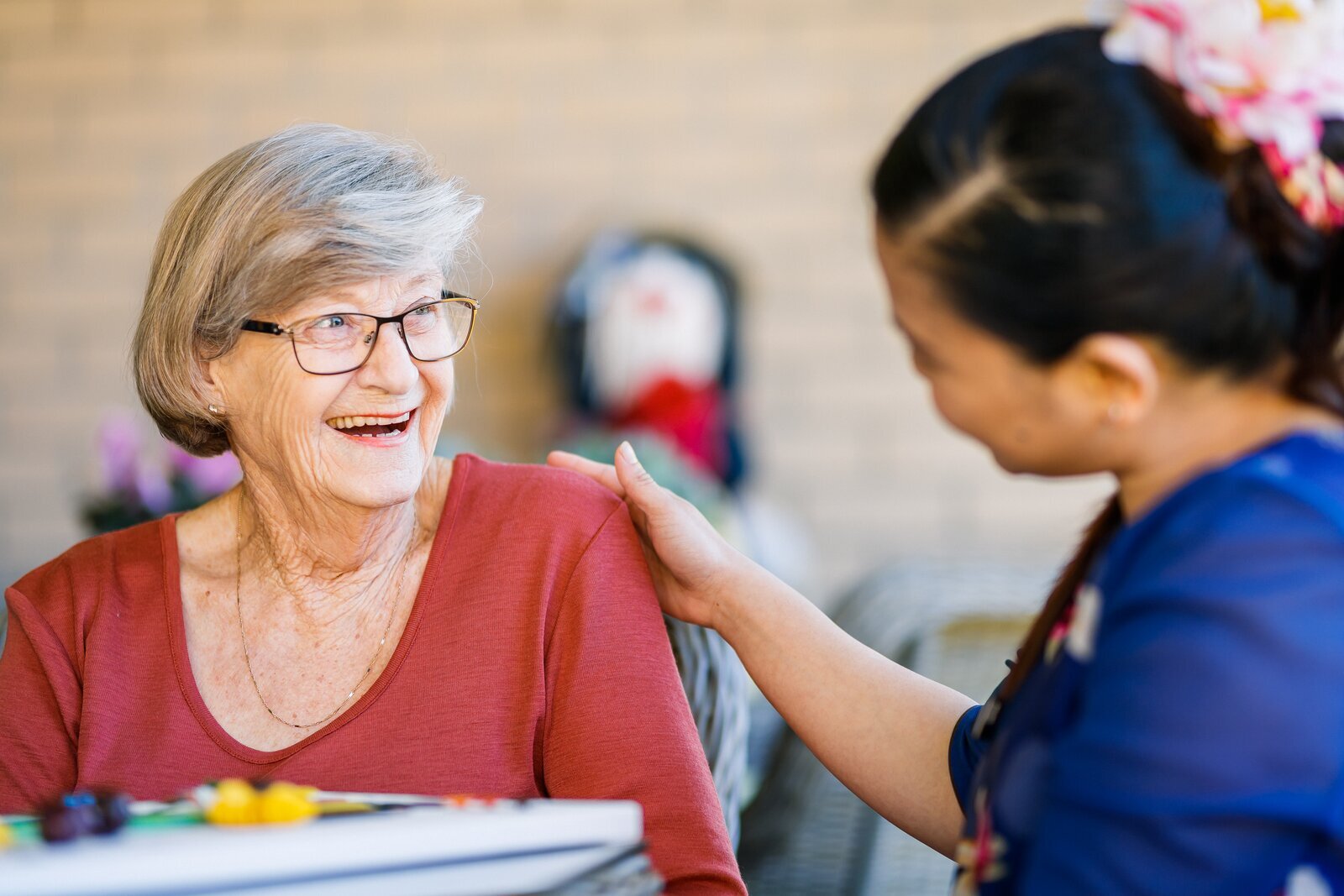 The discussion document's key recommendations included: establishing a national regulatory regime to govern the retirement living and aged care sectors as one; creating greater incentives in planning systems for integrated retirement living and aged care facilities; and introducing a specific home care package for retirement villages to help residents live independently for longer.

For Cameron Holland, CEO of Ryman Healthcare Australia, the organisation's purpose isn't just a tagline.

"Our purpose is a testament to our authenticity and the genuine empathy that drives us. This research underscores the significance of leaders having a clear vision that can shape the behaviors of both the company and its employees.

"It resonates deeply throughout operations, fostering innovation and a shared commitment to delivering exceptional care and living experiences for our residents."
About the study:
The study gathered insights from multiple sources between October 1 and October 28, 2022. These included Ryman Healthcare's 2022 annual report, a discussion document addressed to the Australian Government, internal surveys, media releases, CEO speeches, online recruitment advertisements, and social media posts across platforms such as Facebook, Instagram, and Twitter.
It has also spurred the researchers to embark on a follow-up project exploring how organisations' guiding principles resonate with stakeholders and how effective communication can amplify this resonance.
Co-authors – Flora Hung-Baesecke (University of Technology Sydney), Professor Maureen Taylor (University of Technology Sydney), Professor Regina Chen (Hong Kong Baptist University)
About Ryman Healthcare:
Ryman Healthcare was founded in Christchurch, New Zealand, in 1984 and owns and operates 45 retirement villages in New Zealand and Australia. Ryman villages are home to more than 13,200 residents, and the company employs 6,700 staff.
It opened its first Australian village in Wheelers Hill, Melbourne, in 2014 and now has six more operational villages in Victoria, and a further six at various stages of the planning, design and construction process.
Contacts: For media information or images contact Michael Cummings, Victorian Communications and External Relations Manager, on 0452 381 781 or michael.cummings@rymanhealthcare.com