The future is brighter for some of Australia's most disadvantaged children following the signing of a partnership between Ryman Healthcare and the Ocean Grove Day VIEW Club.
Ryman is the primary sponsor of the new branch of the national VIEW (Voice, Interests, and Education of Women) Club, which supports the education of vulnerable children by raising much needed funds for the Smith Family.
Ryman Healthcare Ocean Grove sales advisor Janine Wilde said the exciting partnership had already enabled the VIEW Club to sponsor the education of Smith Family children, 10-year-old Alice and 6-year-old Max.
READ MORE:
"The Ocean Grove Day VIEW Club is a fantastic organisation to partner with because many of the members are retirees who epitomise the Ryman Pioneer campaign ideas of staying active and engaged when retired," Janine said.
"The partnership allows us to foster a better way of living, not only for the women in the club, but for the children who benefit from their work.
"The members are really passionate that as many children as possible are able to have the same education opportunities that they and their children have had."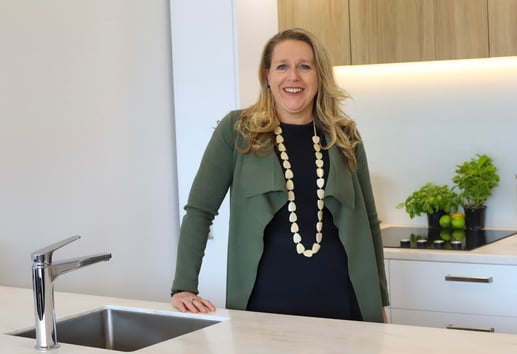 Ocean Grove sales advisor Janine Wilde.
VIEW Club National Councillor Marg Woodhouse said the Ocean Grove Day VIEW Club was started last year following continual growth in the area's VIEW night club.
"We now have about 90 members in the day club and about 150 in the night club, it's huge," Marg said.
"I think it is wonderful Ryman have taken on this opportunity, and I know National Office are looking forward to a lifetime of partnership with Ryman."
There are more than 300 VIEW clubs across Australia, with the clubs raising more than $1.1 million for Smith Family programs in 2018-19.
The organisation is the single largest community sponsor of the Smith Family's Learning for Life program, which offers both financial and emotional support to disadvantaged students.
Marg said Ryman's sponsorship of the Ocean Grove Day VIEW Club meant more Smith Family children would be sponsored by the club "in the near future".
The funding has also kickstarted the club's fundraising for the Smith Family Toy and Book Appeal.
"Ryman have offered us a great deal of support," she said.
"We feel the club is a win-win situation because it provides members with a form of friendship, and we know the sponsorship has life changing outcomes for children."
The partnership was formalised at two launch events attended by Janine and the Ocean Grove Day VIEW Club committee and members at Banks Winery.
Construction of Ryman's Ocean Grove retirement village is progressing well, with more than 300 residents set to call the Shell Rd village home upon completion.
The village will include villas, serviced apartments and residential aged care comprising low care, high care and specialist dementia care.