Ryman Healthcare's Raelene Boyle Retirement Village in Melbourne has opened with a bang.
Almost 200 people attended a ribbon cutting at the village this week to officially open the Aberfeldie facility, named in honour of the Olympic running legend and cancer research advocate.
READ MORE:
Ryman Board Chair Greg Campbell, Moonee Valley Mayor Samantha Byrne, and local state MP Ben Carroll each addressed the crowd before the trio cut a ribbon to mark the village's opening.
Greg's fellow Ryman directors and the company's Senior Executive Team also joined the celebration as they watched Australian opera star Deborah Cheetham, who already has a Ryman village named after her, perform.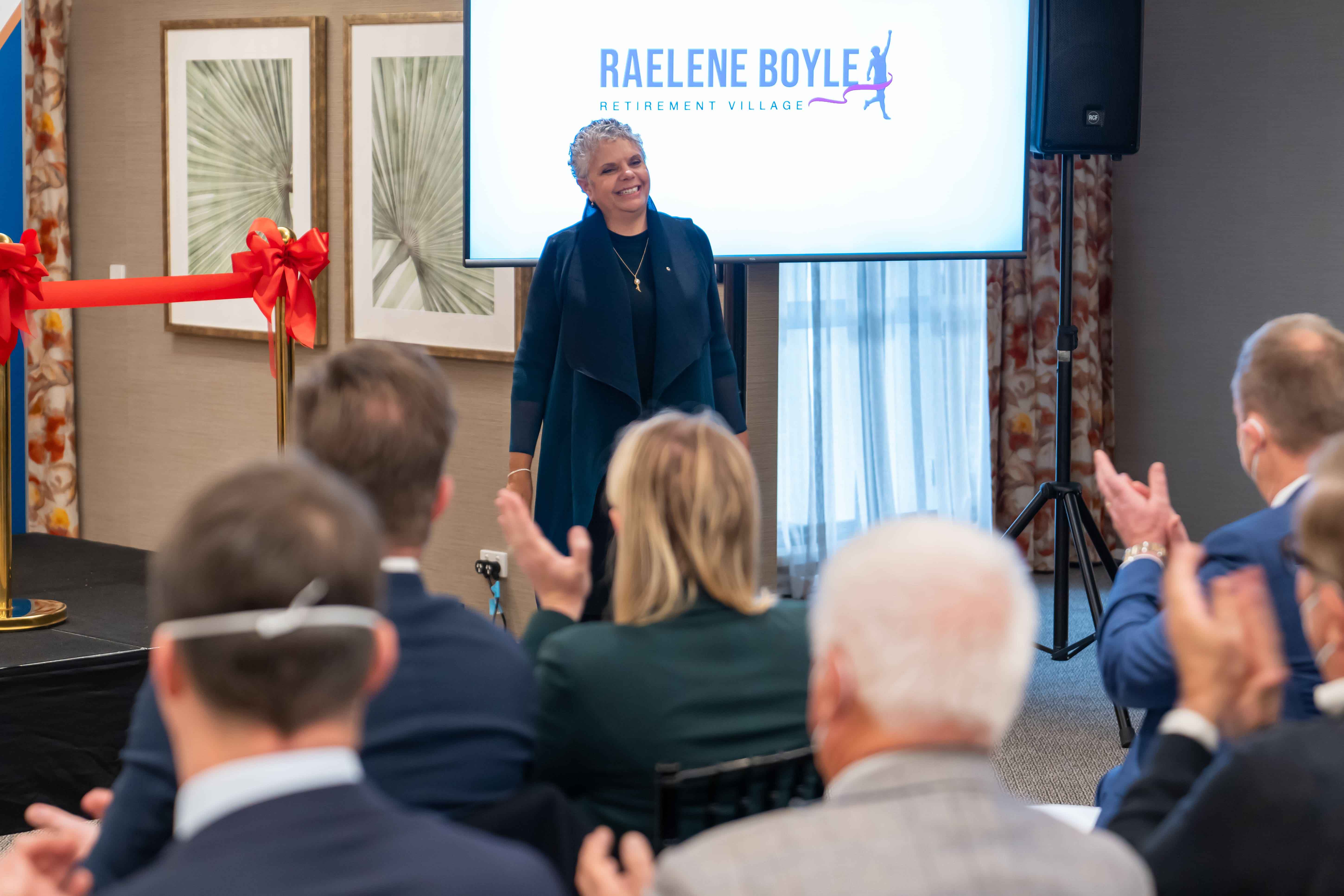 Deborah Cheetham is applauded for her performance.
Greg paid tribute to everyone who had worked so hard to make the village a reality but reserved the biggest vote of thanks for its new residents.
"For all the work Ryman has put into creating this village, it is you who have made it a community. You are its guardians – the people who will shape its culture and define it as a place of kindness and care and inclusion."
While Raelene, who lives in Queensland, couldn't make the event in person, she sent her well wishes in a pre-recorded video message.
Video: Raelene Boyle welcomes residents to their new home.
"Here's to the opening of the Raelene Boyle Retirement Village, I hope you love your life here," she said.
"For those of you who are going to live here, I'm jealous!"
The village has 64 independent apartments, 27 serviced apartments, and a 74-bed care centre.
The first residents moved in in December last year, and it will be home to around 200 people once full.