In a heartwarming and memorable celebration, Ryman Healthcare's Raelene Boyle Retirement Village has commemorated a year since its official opening, and it did so with a guest of honour like no other.
The village's namesake, Australian Olympic sprinter and beloved sporting icon Raelene Boyle flew down from her home in Queensland for the day to celebrate with residents, Ryman staff and esteemed guests.
Raelene's presence was a delightful surprise for most attendees, and her speech reflected her gratitude for residents and staff who have made the village such a resounding success.
"I just want to say how pleased and how honoured I am to have this place named after me", Raelene said, a native of the neighbouring suburb of Coburg.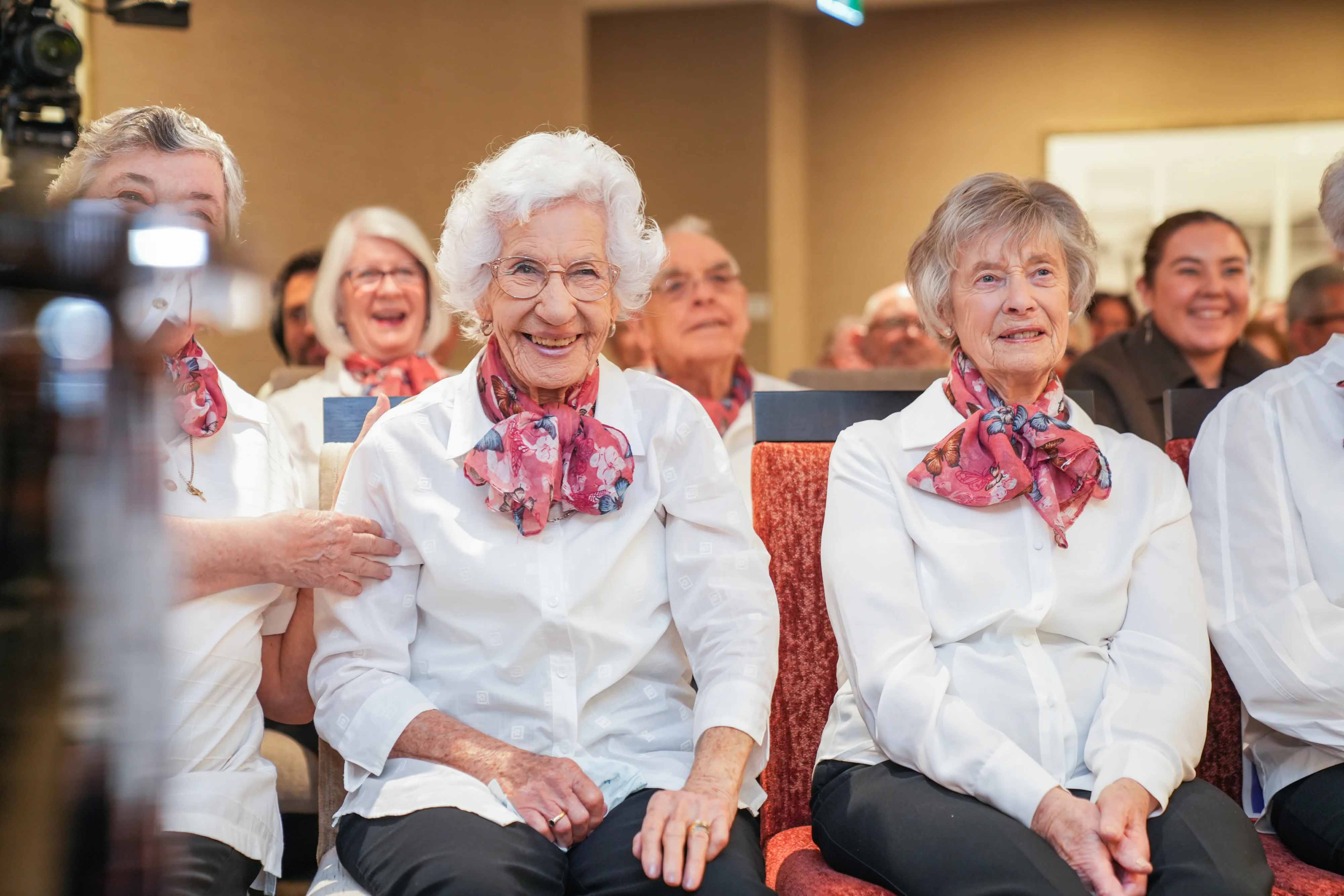 Residents were delighted to have Raelene join them for the occasion.

The feeling was mutual of course — residents were eager to get photos and have a yarn with the two-time Olympian.
Ryman Healthcare's smallest village in Victoria, Raelene Boyle is home to a strong, tight-knit community.
Raelene herself epitomises this close bond through her genuine connection with the residents and her deep-rooted ties to the broader Coburg community where she grew up.

Daisy King (left) and Raelene shared memories of their early days running together.
Among the attendees was Daisy King, a resident who once trained with Raelene during their early years, and whom she shared mutual passion for running with.
Raelene would go on to speak of the importance of youth participation in sport in building strong communities, expressing particular admiration for the Matildas' World Cup campaign.
"Watching the Matildas, I was so proud — they smiled all the time, they were polite to the media, and they're an absolute absolutely great example to the kids playing sport in this country," she said.
Village Manager Anthony Mammone shared cake-cutting duties as guests raised their glasses of Bollinger — Raelene's tipple of choice — in a heartfelt toast.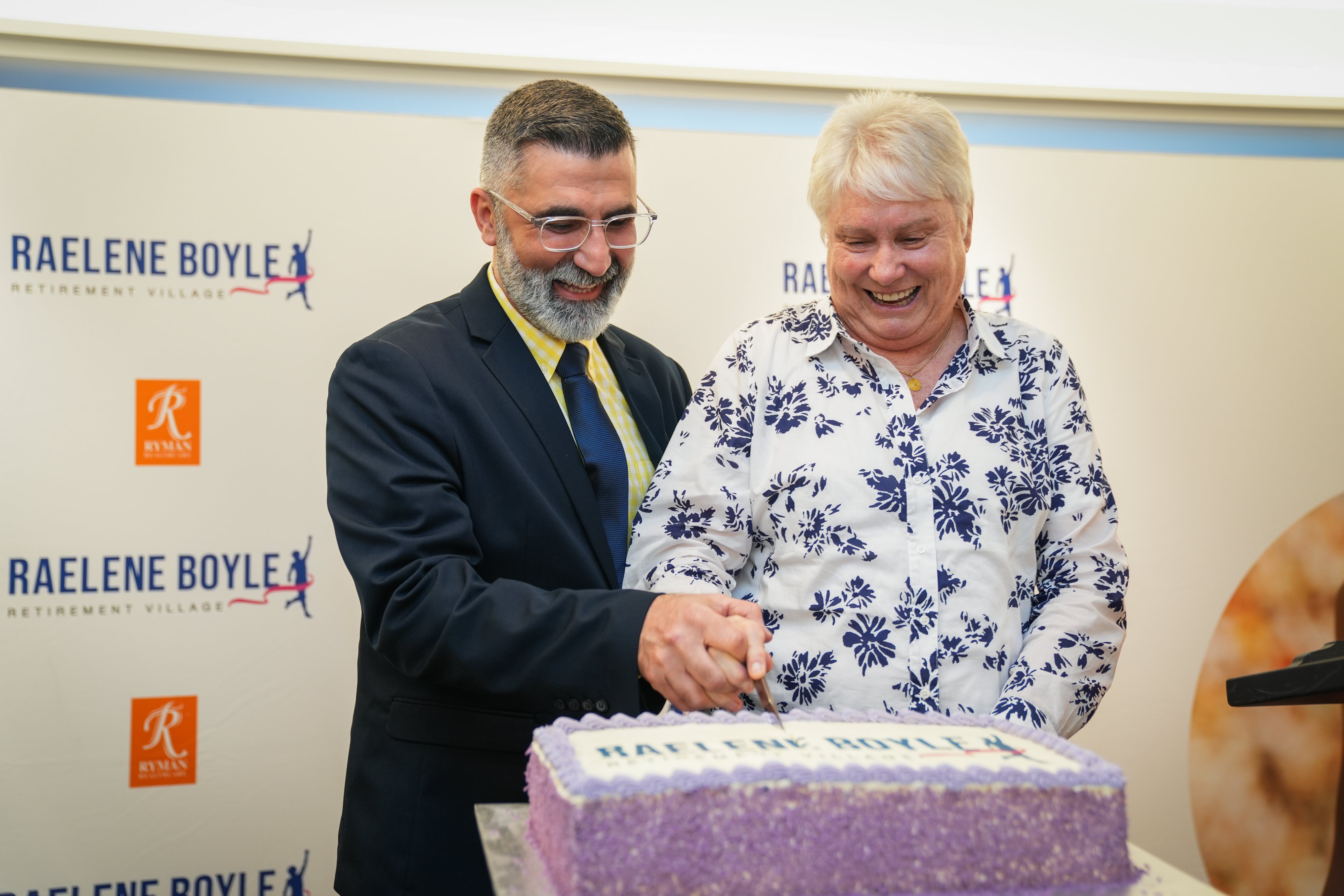 Raelene Boyle Village Manager Anthony Mammone (left) and Raelene cut the cake.
Moonee Valley Mayor Cr Pierce Tyson and Victorian Member for Niddrie Steve Carroll MP were also in attendance.
Cr Tyson reaffirmed his commitment to working with Ryman Healthcare and the village to build stronger relationships and expressed his gratitude to the team running the village.
"I'd like to also thank all the staff — nurses, lifestyle, cooks, cleaners and everyone else that works in aged care, because I know that they do this because they care for you and they care about the contribution that you make to our community", Cr Tyson said.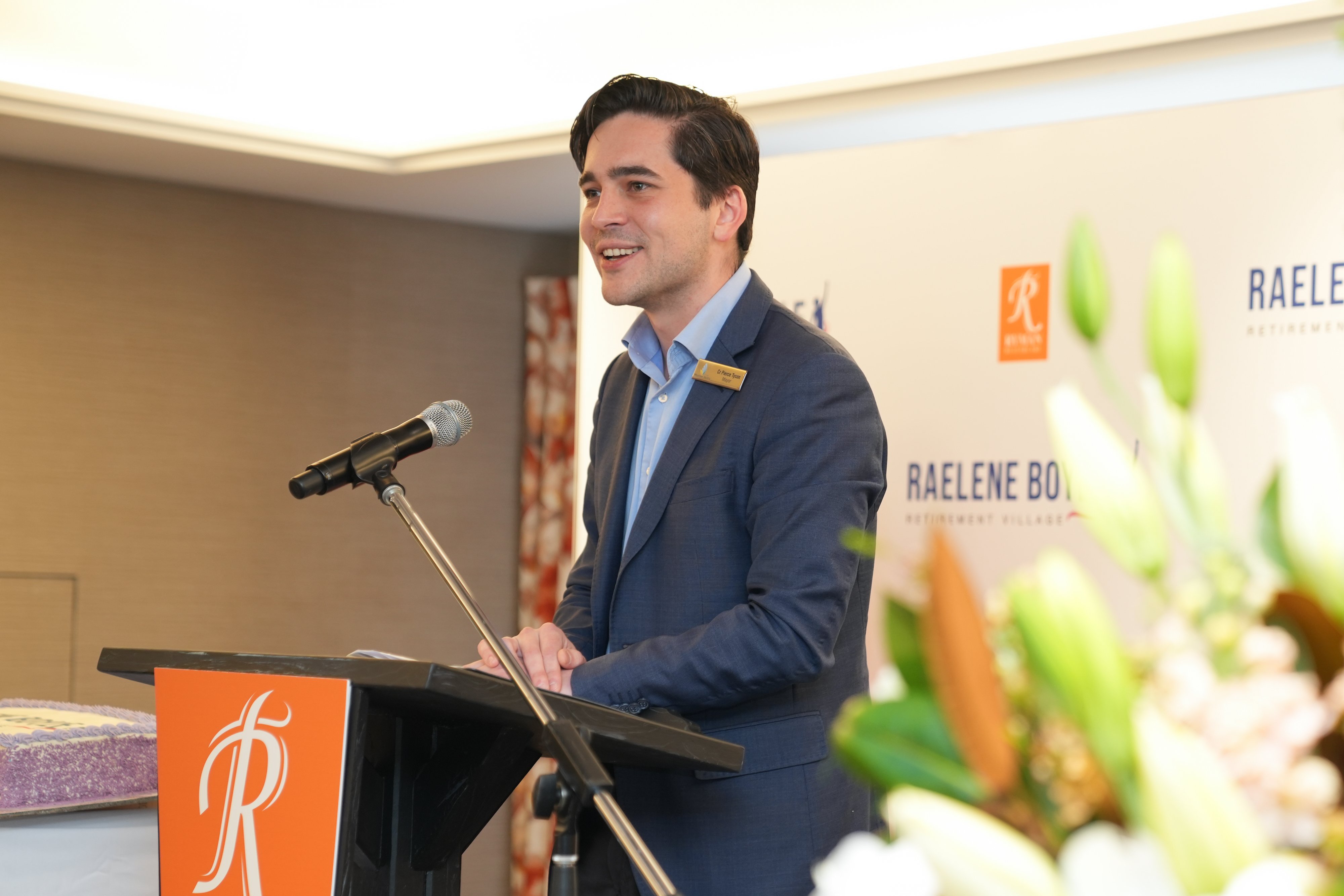 Moonee Valley Mayor Cr Pierce Tyson expressed gratitude for the staff and residents.
Raelene Boyle Retirement Village officially opened its doors in September 2022, and since then it has become an integral part of the Aberfeldie community, embodying the enduring spirit and legacy of Raelene Boyle herself.