On Tyrone Keatch's 21st birthday his workmates at AJP Bricklaying downed tools early on their job at Nellie Melba Retirement Village and took him back to the factory for a surprise party.
It was a nice thing to do for the young, enthusiastic apprentice on the team, but they had no idea just how significant the gesture was. Unbeknownst to them, Tyrone was about to walk into the first birthday party anyone had thrown for him in his life.
"I was just blown away because it was my first ever birthday party," he says of that day just over a year ago.
"I'd never had one before, never been to one before – it was the first time.
"I was holding back tears, especially when I was reading the card. Everyone took turns writing something in the card for me and the messages – what they had written – it meant a lot."
READ MORE:
Tyrone's childhood in New Zealand was tough in ways he doesn't want to go into in too much detail. Suffice to say he didn't have the start in life that every child deserves.
But, while he's watched childhood friends sucked into an insidious cycle of poverty, drugs and crime, he's building a new life for himself – brick by brick – in Australia.
Tyrone was working for a labour-hire company on Ryman Healthcare's Bob Scott Retirement Village in Wellington when he was asked to help the Australian bricklaying contractors also working on the project.
"I started working with them and it was good, I liked it. It was fun. All the guys were nice and really welcoming."
Tyrone liked the AJP team, and the feeling was mutual.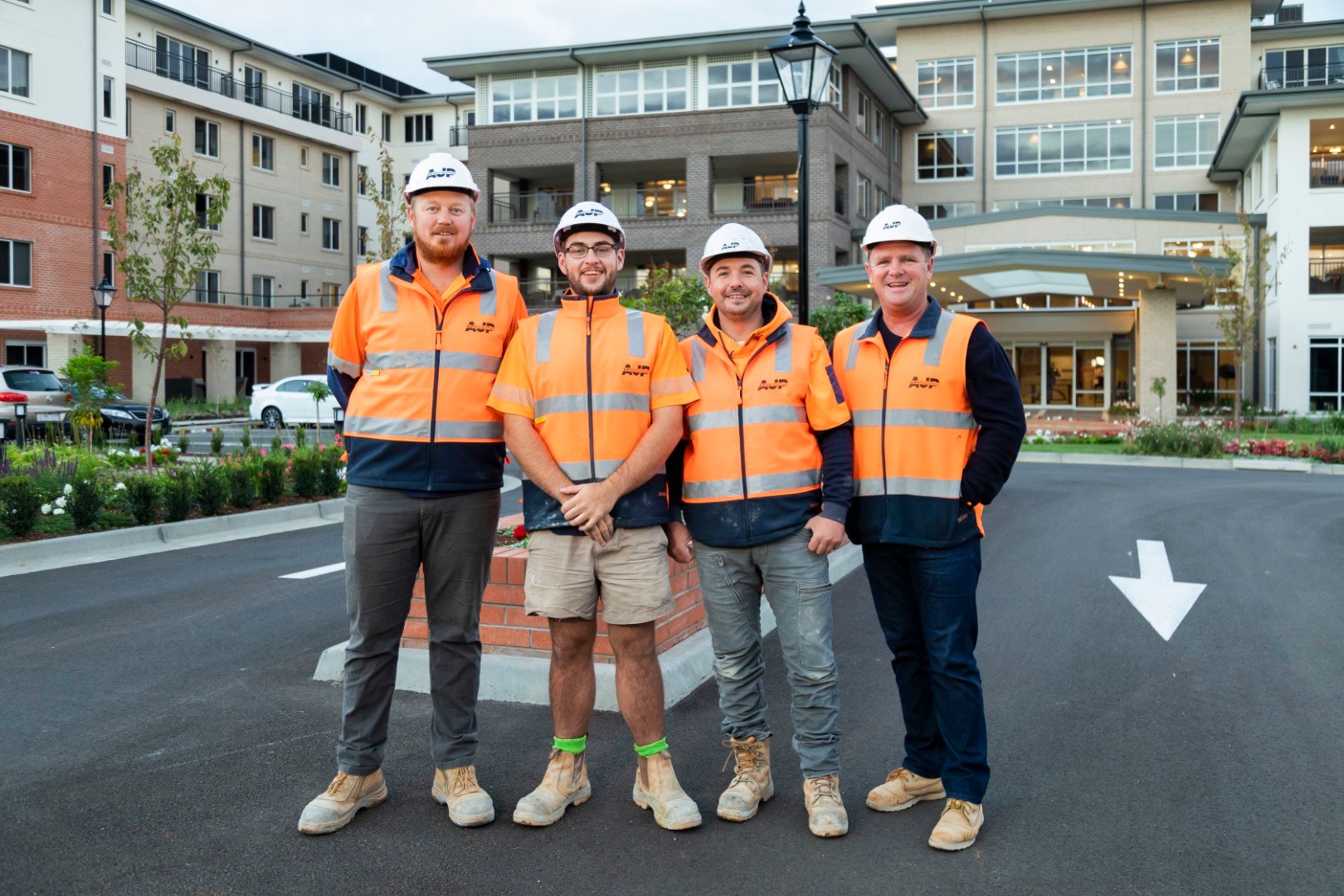 Tyrone has enjoyed huge support from the AJP team, including, from left, site supervisor Simon Evans, foreman Mark Lumsden and director Anthony Pickles. Photo: Greg Ford
"From the beginning Tyrone was welcomed into our crew and quickly became one of the boys," says AJP director Anthony Pickles.
"He demonstrated a strong work ethic, friendly attitude and an ability to take on any task and do it well. He kept our bricklayers moving and showed a genuine enthusiasm for the job."
Anthony says when Tyrone's new workmates noticed he was often arriving at work in the same clothes as the day before, with no food or money in his pockets, they opened their own wallets to help.
New clothes were bought, and they made sure he never went hungry.
When AJP's contract on the Bob Scott project was nearing its end, Anthony decided they didn't want to leave Tyrone behind when they returned to Australia.
Tyrone and his younger brother, Langdon, were both invited to relocate to Melbourne to take up bricklaying apprenticeships with the company.
A door had opened, and Tyrone and Langdon didn't hesitate to run through it.
Less than two years on and Tyrone has already repaid the faith that Anthony and AJP placed in him.
He has just been named 2018 Apprentice of the Year at the training institute he attends, and has discovered a deep passion for his chosen career.
"It's just fun. You get to see yourself bring up a wall, stand back and know it's going to be there for a lot longer than you are. You can think of it as leaving a piece of yourself behind once you're gone."
He gets a real sense of satisfaction from creating something as important as another person's home.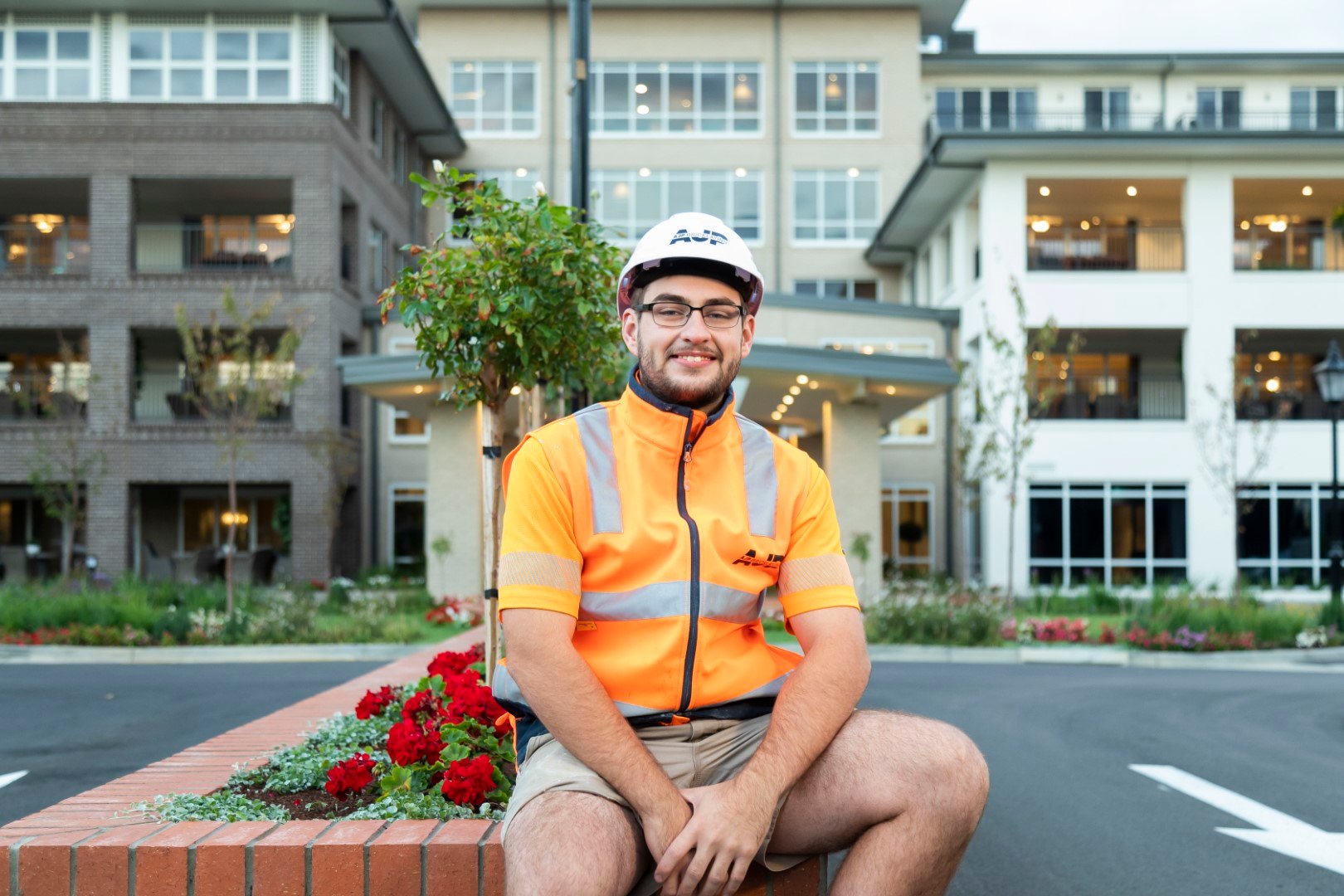 Tyrone in front of Ryman Healthcare's Nellie Melba Retirement Village in Wheelers Hill, which he has helped build. Photo: Greg Ford
"If you don't take pride in it someone else is going to have to live with what you've produced, and it's not nice to leave them with sub-standard brickwork."
Away from work, Tyrone says he and his brother are building a new, better life in their adopted country. They have their own place together, Tyrone has just got his licence and bought a car and, remarkably, the busy days on the tools have seen him shed 35kg in less than a year.
"I'm 22 and I haven't had any money troubles since being over here. My bills are always paid, I've always got food in the cupboard, the fridge and freezer are always full, and I've still got money to spend."
Some of that money is sent back to New Zealand to support his family, especially his 14-year-old brother.
Tyrone is hugely appreciative of the support he has received from AJP, particularly his supervisor Simon Evans who has been a friend and mentor since the day they met in New Zealand.
"It's good when you finally hear someone say that they're proud of you. It's a good feeling to have when there are people who will support you that much."
Anthony says he "could not be prouder" of how Tyrone has turned his life around since joining AJP.
"But we can't take all the credit for this success story and want to thank Ryman for introducing Tyrone to us.
"Ryman Healthcare doesn't just create positive retirement experiences, they create opportunities for everyone involved in their projects."
Opportunities aren't something Tyrone saw a lot of growing up in New Zealand. He knows more than most 22 year olds that when one comes along, you have to grab it as if your life depends on it. He knows that in his case, it probably did.
"Since being over here and being on my own with my brother it's definitely helped me look up. I'm not looking at the ground anymore. I can see towards the future, I can see there's definitely something here for me.
"No looking back."