Ryman Healthcare's 'exceptional' Yuri Bear project has received a bountiful boost of bears from a network of Australian Red Cross Trauma Teddy knitters based throughout Victoria.
The charitable organisation donated about 500 bears to Ryman's project, which aims to make 20,000 teddies for the children of Ukraine.
Red Cross Community Mobilisation Team Manager-Victoria Christine Crosby said 60 groups of knitters across Victoria lovingly crafted an unprecedented number of Trauma Teddies during lockdown, enabling the generous donation to the Yuri Bear project.
READ MORE:
"The Yuri Bear Project is an exceptional idea," she said.
"It's giving that care, support and knowledge to a child that someone a long way away is thinking of them.
"But it's also giving Australian communities a way to support people displaced by the conflict in Ukraine."
More than a million Trauma Teddies have been distributed to evacuation centres, hospitals, domestic and family violence refuges and disaster sites around the world since the program started in 1990.
"In Victoria alone we make about 20,000 bears a year," Christine said.
"Each one is made with a bit of love and a want for the teddy to go to someone while they are at their most vulnerable."
Trauma Teddy volunteers would be touched by having been able to help children displaced in Ukraine.
"I think they would be really proud to know that their care and love is being passed on to people in the most dire of situations.
"Our volunteers have always heeded the call to help all sorts of communities in crises.
"It might be a small bear, but that teddy can give a child, and sometimes an adult, comfort during the most extreme situation."
Ryman Healthcare Victorian Sales and Community Relations Manager and Yuri Bear Project founder Debra Richardson said she was overwhelmed by the Trauma Teddy donation.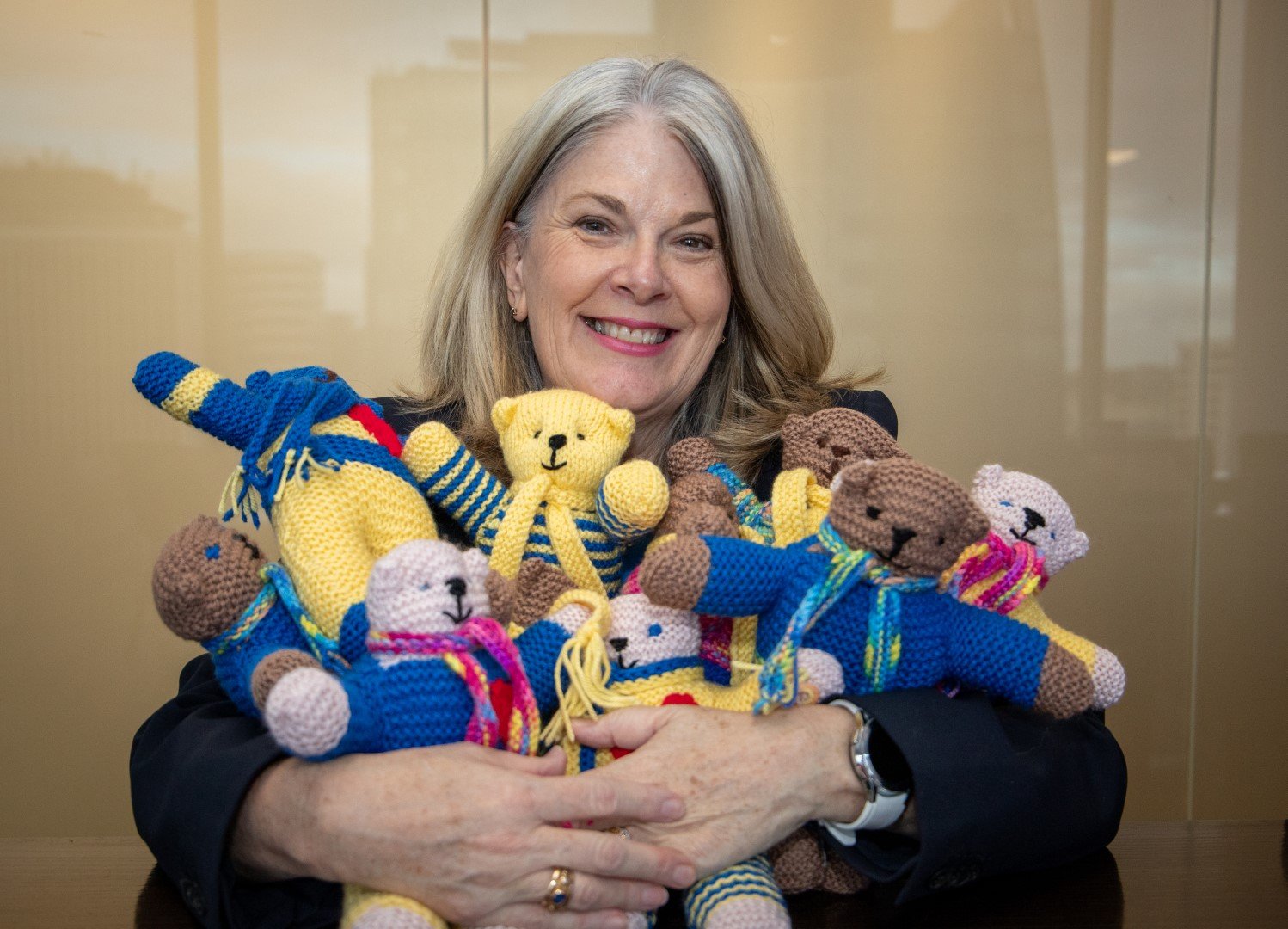 Yuri Bear Project founder Debra Richardson.
"The outpouring of support the project has received from Ryman residents, team members, the wider community and organisations like the Red Cross is simply overwhelming," she said.
"The Red Cross is always there to help in times of turmoil, and by joining the Yuri Bear project they are continuing that proud history.
"It is an absolute privilege to be trusted to distribute the bears as part of the project."
To find out more, or to get involved, click here.