When legendary Australian children's entertainer Franciscus Henri hung up his guitar and purple polka dot pajamas in 2017, he thought his days fronting kids' concerts were over.
But moving into Ryman Healthcare's John Flynn Retirement Village in Burwood East has reignited his passion for performing, after he connected with the kinder down the road.
Franciscus — under his alter ego Mister Whiskers — was a staple of the ABC's programming throughout the 1990s, receiving an ARIA nomination, touring around the world, and releasing several albums during his decorated music career.
READ MORE:
Last week he was back to his best during an exclusive concert held at John Flynn Retirement Village for around 20 preschoolers from the Journey Early Learning Centre.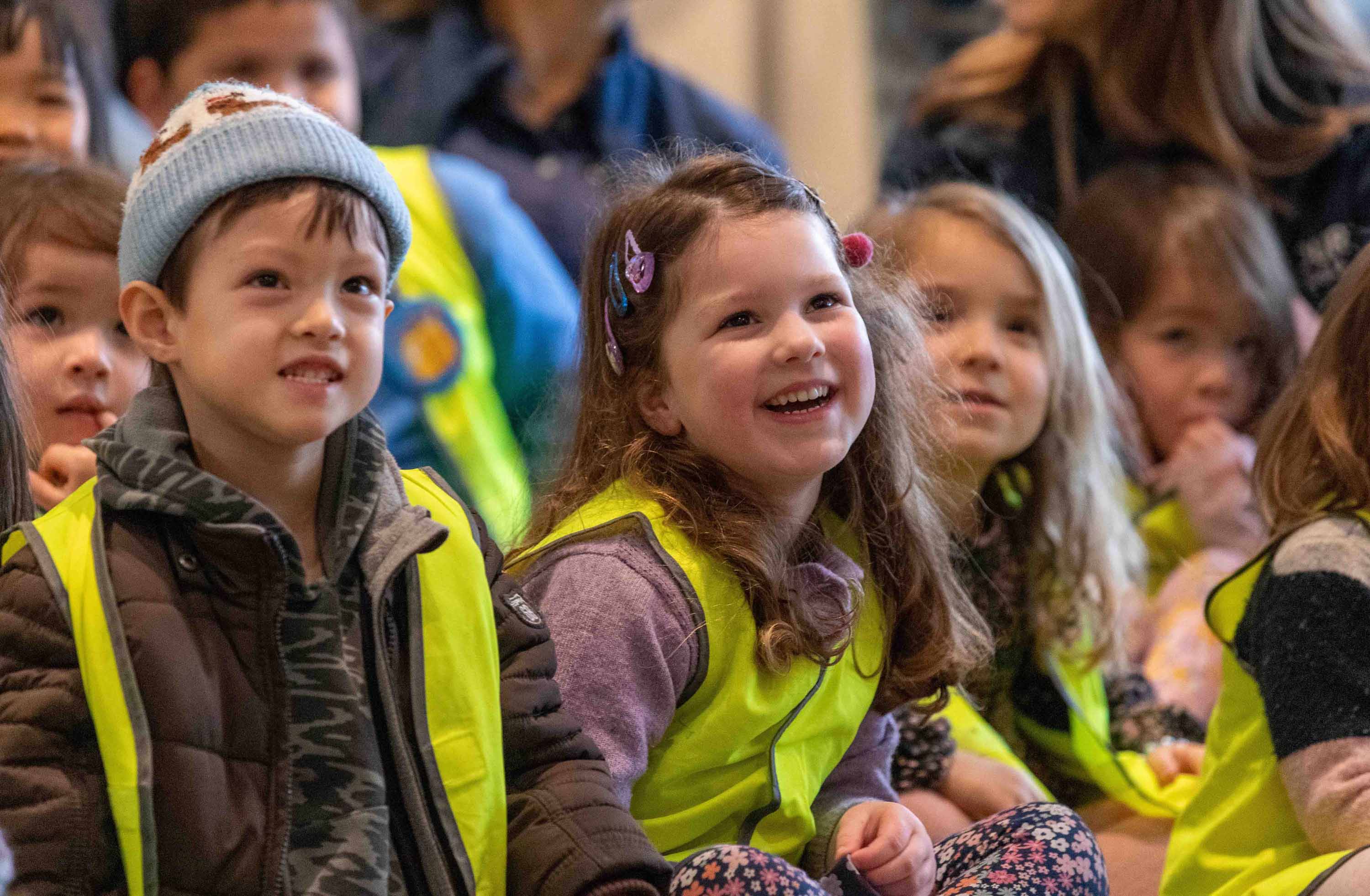 Franciscus has found a new generation of fans with the concert and his visits to the kindergarten.


Franciscus and his wife Elizabeth connected with Journey earlier this year and began popping in to perform songs on his guitar for fun.
Early Childhood Teacher Heather Clark was excited to host Franciscus at the kindergarten and jumped at the idea of starting an ongoing partnership.
"As a 90s kid myself, I remember Franciscus Henri well and thought it was a wonderful opportunity," Heather said.
The plan was to eventually bring the children to the village to hold a special performance from Franciscus for both the children and John Flynn residents.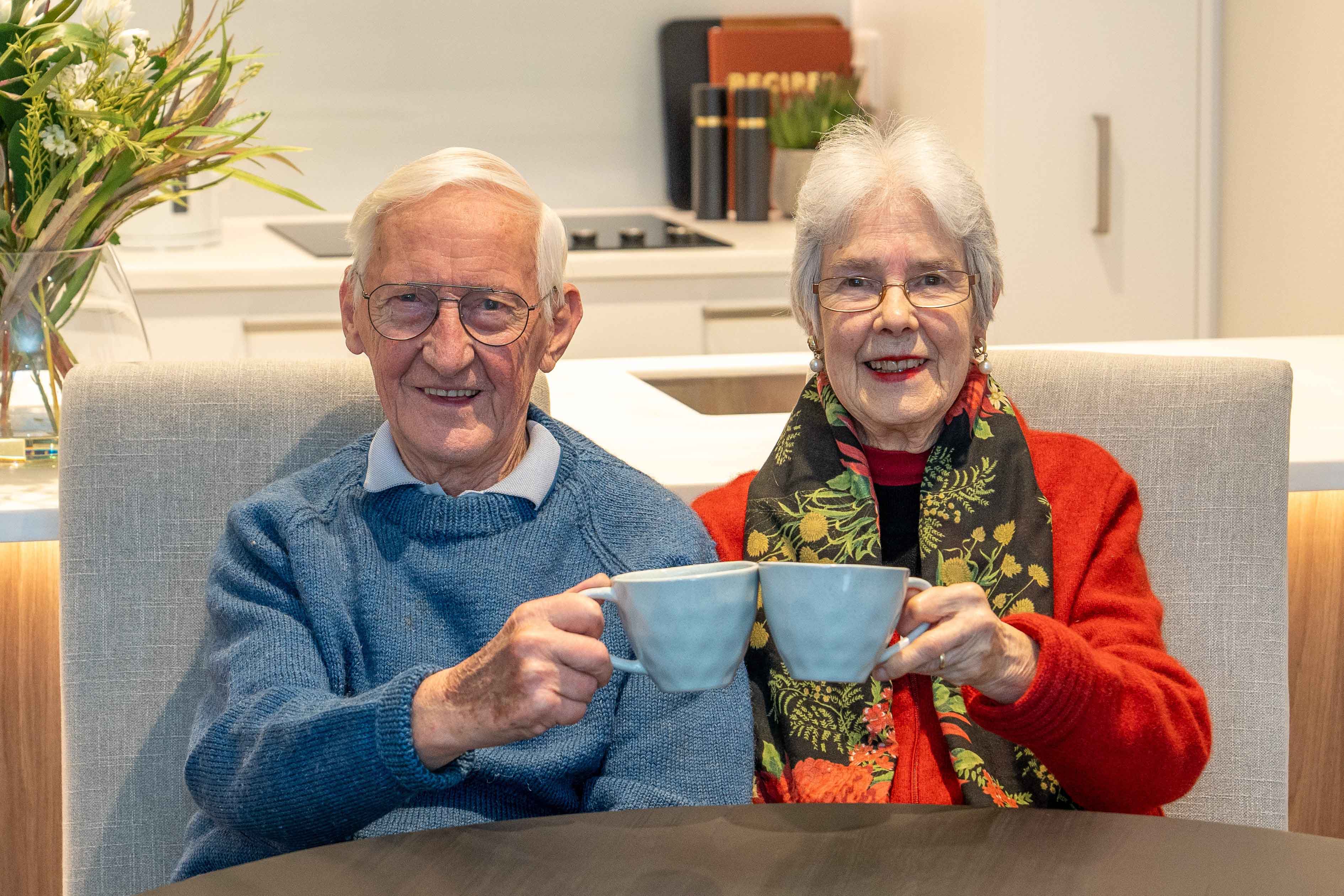 The children participated in many of the songs during the 40-minute set.


"I thought it'd be great if they were familiar with me and Elizabeth before we perform at the village. I told them we'd be visiting all the grandmas and grandpas that I live with very soon", Franciscus said.
Elizabeth was there every step of the way, as she has always been.
She managed Franciscus during his touring years and helped conceive his alter ego Mister Whiskers.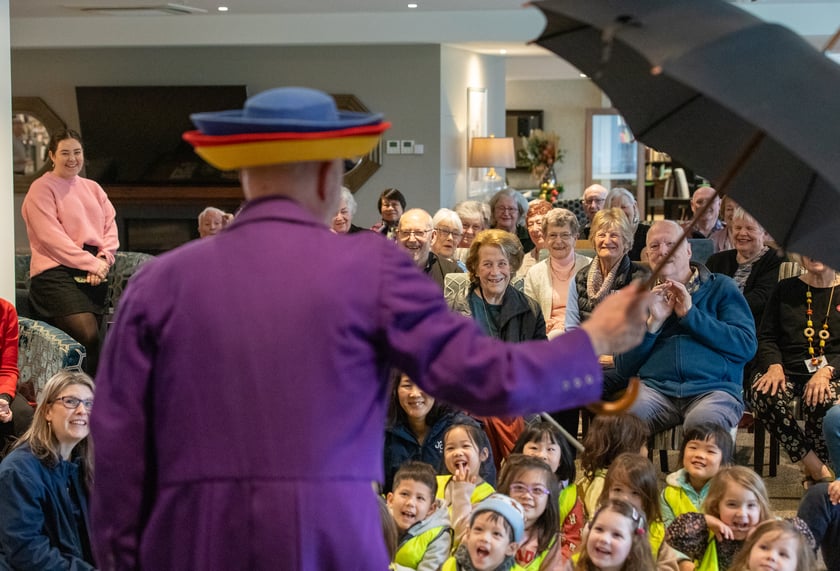 Franciscus performed to a captivated audience of residents and children.


A former early childhood teacher herself, Elizabeth was delighted to visit the kinder, channeling her love for teaching children music during their visits.
"It's embedded in you. It's been lovely to have that connection again," Elizabeth said.
When the time came for the performance at John Flynn, it was clear that the children weren't the only ones who knew the words to Franciscus' songs.
He had also practiced his set list with residents from the village's singing group, ensuring there were few people in the audience who didn't know all the words.
"The singing group learned all the songs. They were really into it," he said.
"One resident even knitted beanies as stand-in coconuts for one of the songs."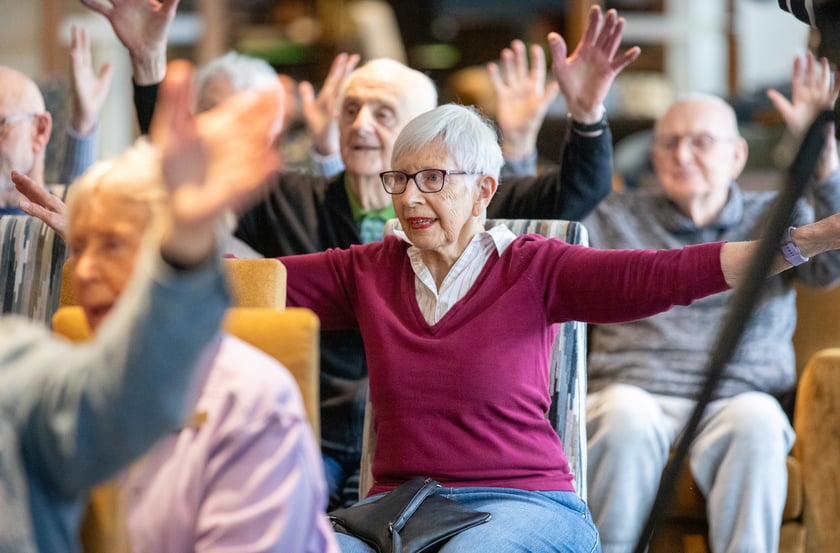 John Flynn residents knew the words to many of the songs Franciscus performed.


Franciscus doesn't see his move to John Flynn Retirement Village as retiring.
"I didn't come here to retire, I came to prepare for a different lifestyle."
He said the move had opened doors for he and Elizabeth to connect with their community in new and meaningful ways.
And in doing so, they've introduced Mister Whiskers to a whole new generation of kids.