The Australian Stroke Foundation chief executive has walked out of Weary Dunlop with a $14,000 novelty cheque tucked under her arm, thanks to the generosity of village residents and staff.
It was the culmination of 12 months of fundraising for the Stroke Foundation, which was chosen as Ryman Healthcare's charity partner last year.
Village manager Kym Faulkner presented the cheque to Sharon McGowan at an event attended by residents at Weary Dunlop in July.
READ MORE:
Weary Dunlop residents and staff raised $7000 for the foundation in 12 months, with Ryman matching their efforts dollar-for-dollar.
In accepting the donation, Sharon said it would allow more than 310 stroke survivors, their family or carers to access a stroke health professional via StrokeLine, the foundation's information and support service.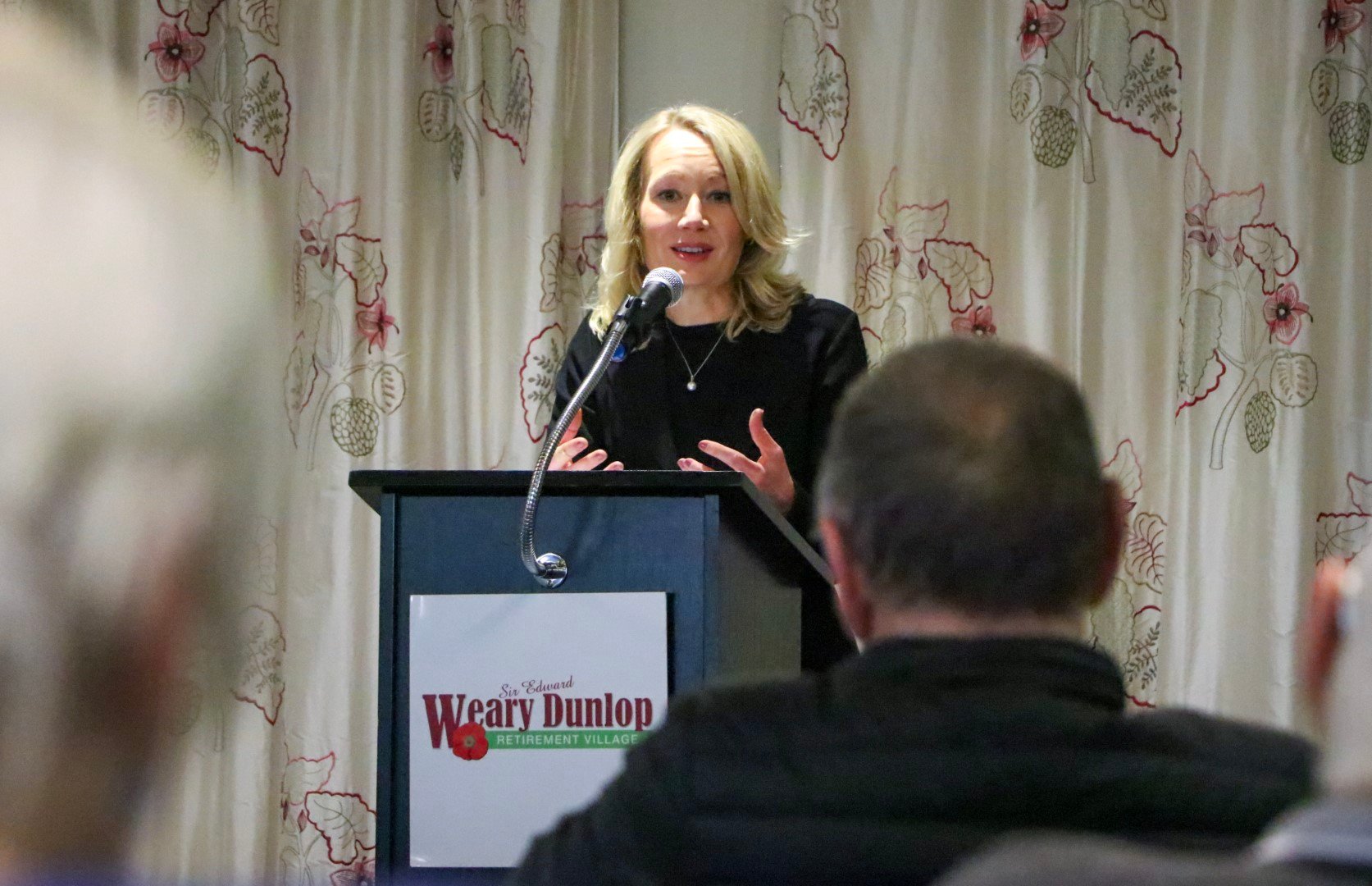 Stroke Foundation chief executive Sharon McGowan thanks Weary Dunlop residents for their generosity.
She heaped praise on the "fantastic" generosity of everyone at the village who contributed to the donation.
"StrokeLine is a vital - and confidential - service. In fact, for many it's a lifeline, so thank you for this valuable contribution to keep StrokeLine open and free."
After handing over the cheque, Kym announced that Ryman's charity partner for the upcoming year would be the National Breast Cancer Foundation.
That partnership will see a host of fundraising events and activities held at the village, she said.
"But before we get to that, for now just pat yourselves on the back for a wonderful job supporting the Stroke Foundation.
"I reckon we've done ourselves proud."