Raelene Boyle's care centre residents were treated to a special performance from the village's singing group.
While you could mistake their angelic tones for a professional outfit, the singers of Raelene Boyle say they 'enjoy the social aspect of the group just as much.'
The group performed a range of songs during a 30-minute routine that was warmly received by the grateful care centre residents.
READ MORE: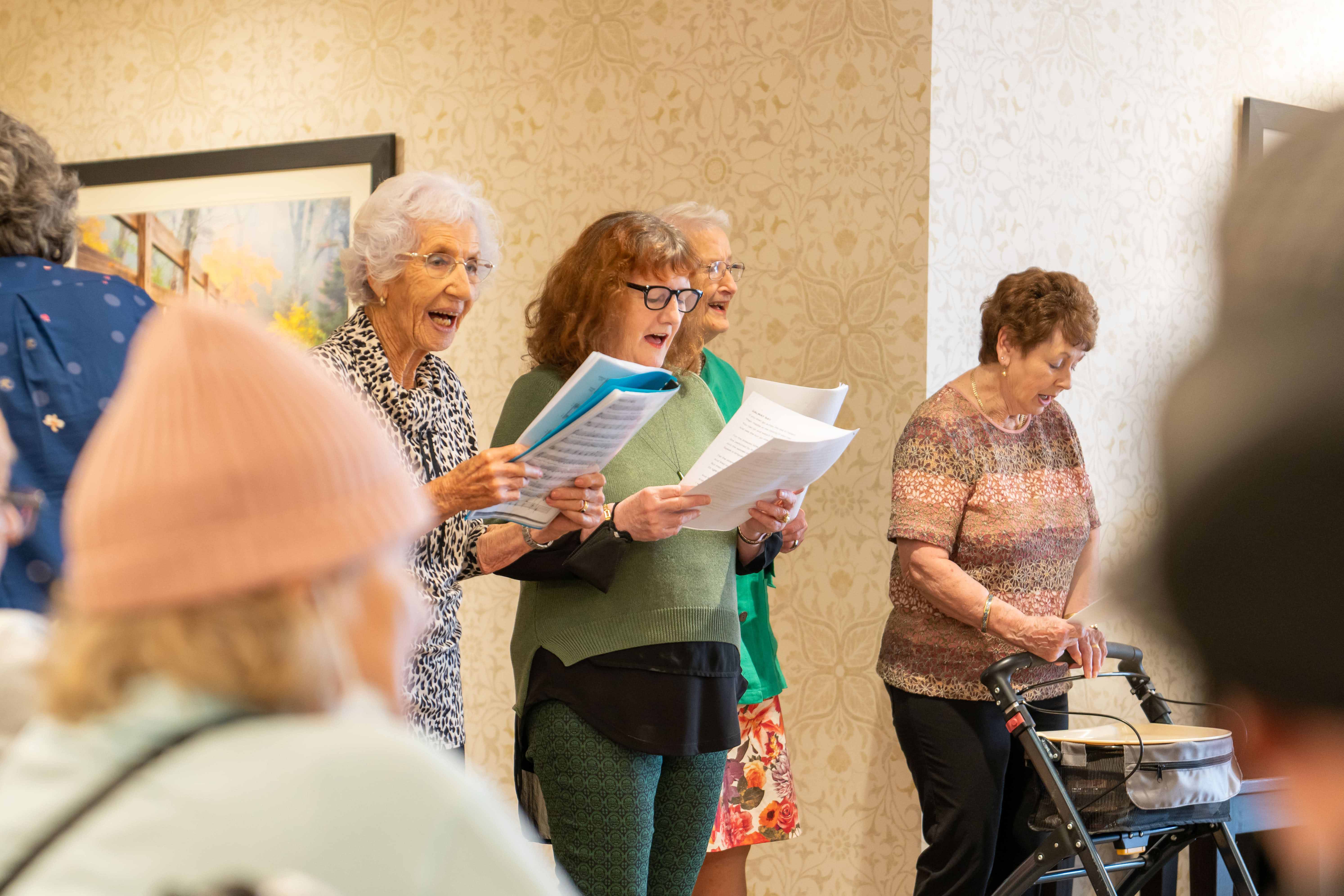 Raelene Boyle's singing group perform to care centre residents.
Glenice Cook, who was one of the first residents to move into the village, plays a key role in bringing the group together to sing.
"The group got together a few weeks before Christmas and it all started because there were quite a lot of people in the village who enjoyed singing and music," she said.
"The people that are involved get a great deal of enjoyment, as do I, from the social aspect of all getting together to sing and having a laugh and making music together, which is something really nice."
Glenice was a member of the Ashton-Smith Singers of Australia for 20 years, as well as studying and teaching music.
The village singing group meets each Thursday evening to rehearse and welcome any new members to the growing ensemble.
"We always say we're a singing group not a choir, there are no auditions, people just come with whatever skill they've got and just a love of wanting to make music together," Glenice said.
"I guess the community here is close knit and we all get along really well.
"It's a family feel throughout the village, it's lovely."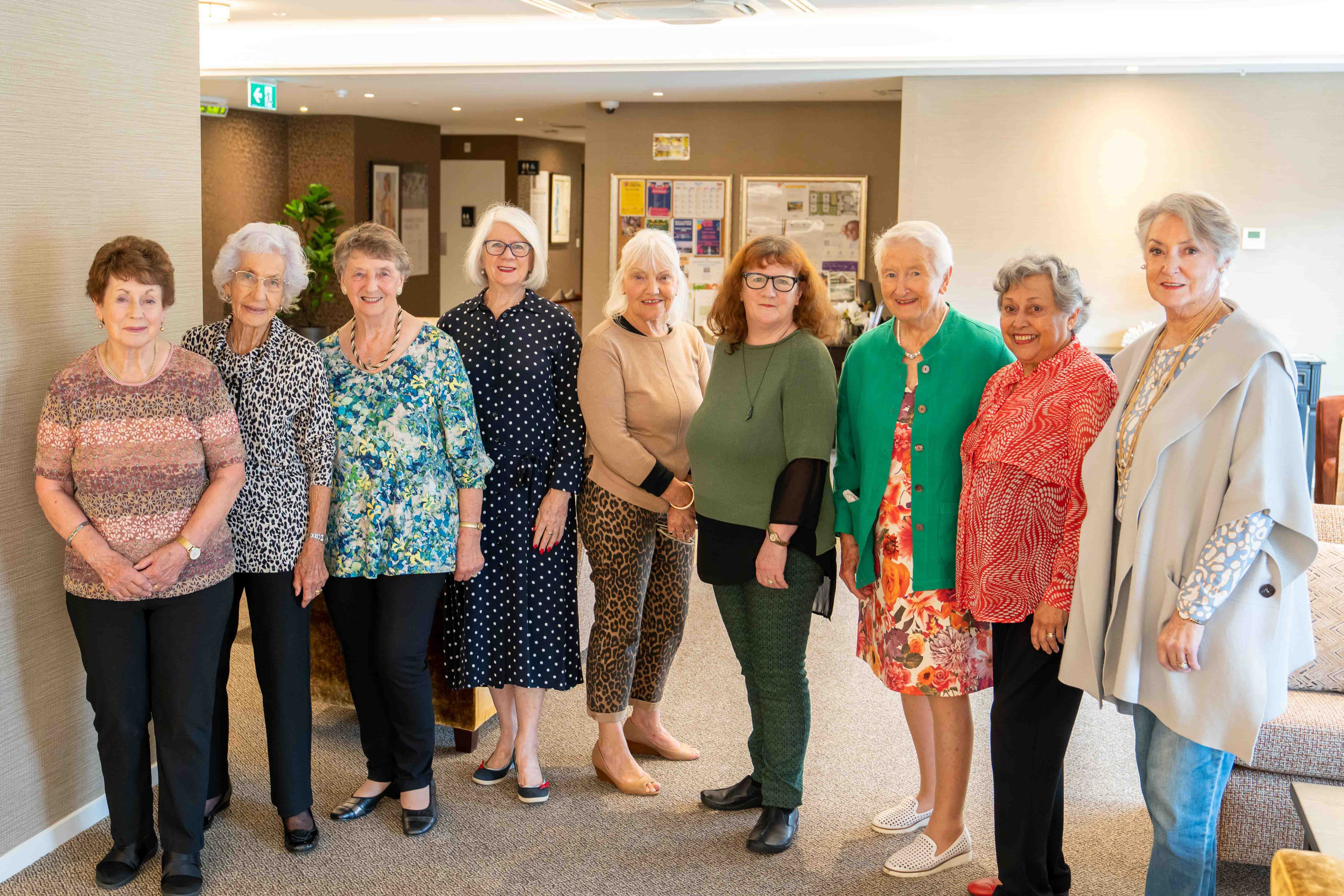 Members of the singing group after a performance in March.
Raelene Boyle sales advisor, Amanda Brocklebank, is watching the impact the singing group is having on the village first-hand.
"We've got lots of new residents who have an interest in music and think they might like to give singing a go," Amanda said.
"It's a really nice extra activity for residents to be involved with even if they just want to go to watch and listen."
Amanda believes music can have a profound impact on residents in care, in particular people living with dementia, and would love to see the group continue to snowball its early success.
"Across the board for people in care, music is just amazing, it does amazing things for people," she said.
"It's wonderful to have our residents go up and perform for them [the care residents] because it really lifts their spirits, and they get so many benefits from it."