Residents at Ryman Healthcare's Weary Dunlop retirement village in Melbourne have put their hand up to help Australian farmers battling one of the worst droughts in a generation.
And as they reach into their pockets to donate to the cause, Ryman has pledged to match whatever they raise dollar-for-dollar.
Their efforts are off to an impressive start, with residents raising $1165 at a trivia night at the village this week. That means more than $2300 was raised for drought-affected farmers in just a couple of hours.
READ MORE:
Around 40 people joined the fun, with Ryman communications advisor Michael Cummings acting as the quiz master.
Teams could buy a correct answer, pay to change a question they didn't like, swap their answer with another team's, phone a friend, or bribe Michael any other way they chose.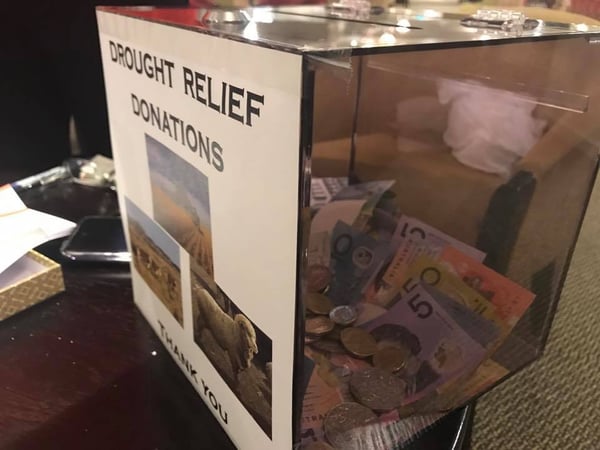 Village manager Kym Faulkner said some residents approached her with the idea of starting a fundraising drive for farmers doing it tough.
"I thought it was a brilliant idea, and the company quickly jumped on board with a pledge to match whatever the residents raised," Kym said.
"It's testament to the kind of people who live here. They care deeply about their fellow Australians and don't just sit idly by when they're in their hour of need."
That they raised over a thousand dollars in just one night is "unbelievable".
More fundraising events will be planned for the coming weeks.