For John Flynn Retirement Village Serviced Apartment Coordinator Rezina Pradhan Walking for Wellness is about pride.
Thousands of residents from Ryman's Australian and New Zealand villages will virtually climb Mt Everest during the 2023 Walking for Wellness Active Ageing event.
Having immigrated to Australia from Biratnagar, Nepal, in 2014, Rezina says supporting her residents to walk the equivalent of the Mt Everest summit (68 km) or Mt Everest summit/return (136 km) in September will be 'amazing'.
READ MORE:
"I feel so much pride in being Nepalese," she says.
"And I think the event is amazing.
"I don't know if many companies have this true focus on wellness and prioritising that in residents.
"I know other companies say they do, but I don't know how many of them actually do it."
Growing up in the Koshi Province, Rezina was closer to the Indian city of Jogbani than she was to the Himalayas.
"I have not seen it in person, but for all Nepalese, Mt Everest is pride," she says.
"When I first moved to Australia, I found not many people knew about Nepal, people used to ask me if I was Indian, so I would say 'you know where Mt Everest is?' and that's how we could connect."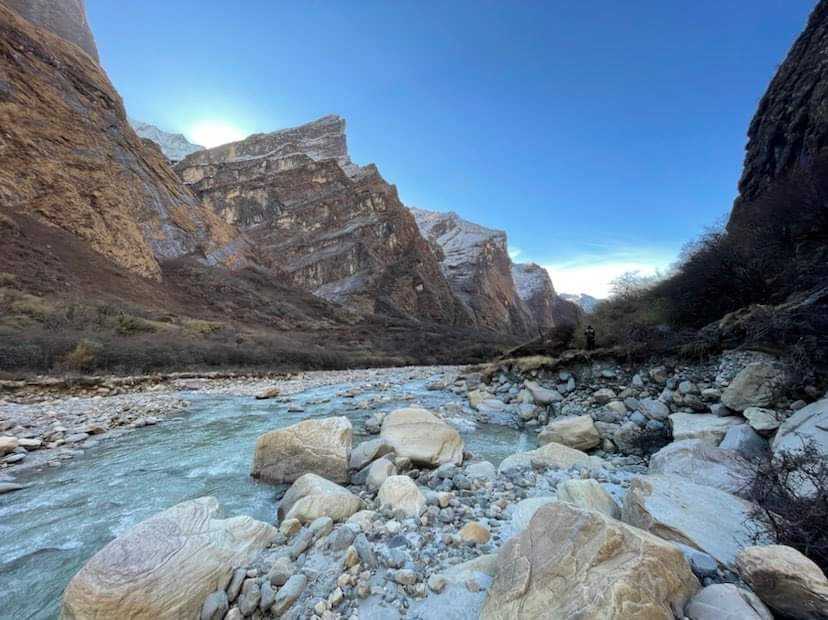 Landscape of Nepal supplied by Rezina.
Rezina moved on her own to Australia, having never left Nepal before, when she was 18-years-old.
The major move was like a personal Everest expedition, one which has had fantastic outcomes.
"I thought nursing is great, I'll move to do that," she says.
"I was a very excited 18-year-old wanting to study and explore, and I loved it."
About a year ago, Rezina started her role managing a team of staff supporting residents in John Flynn's assisted living apartments.
"Ryman's whole approach to care is fantastically different to other places," she says.
The Deborah Cheetham walking group was formed as a result of Walking for Wellness 2022.
She hopes residents will gain wellness and independence from conquering their own Everest.
"I'll definitely be encouraging residents to get involved," she says.
"For some residents it's a huge thing to get out and walk, it's the feeling of independence and knowing you can still do it for yourself."
Ironically, it wasn't until she moved to Australia that Rezina began truly walking for her own wellness, completing treks in the Blue Mountains, Halls Gap and Tasmania.
"But the Nepalese landscape is breathtaking, even Tasmania, I'm sorry, but it's nothing compared to Nepal," she laughs.
While Rezina hasn't been back to Nepal in six years, she is at home in Australia.
"I've been here for nine years now, and I've grown up here, I'm half Australian," she says.
"But coming to a different country I will always carry that pride of being Nepalese with me."