Ryman Healthcare Australia CEO Cameron Holland's return to the Melbourne Symphony Orchestra (MSO) stage proved he has many strings to his bow in addition to leading an award-winning company.
For the second year Cam, a talented double bassist, joined other community musicians and members of the MSO for the 'Symphony in a Day' performance.
Led by esteemed conductor Johannes Fritzsch, chief executives swapped desk jobs for a place alongside Melbourne's most talented musicians for a one-off performance of pieces by Tchaikovsky and Australian composer Elena Kats-Chernin.
READ MORE:
Having last year dealt with the nerves which inevitably come when playing with professional musicians, Cam said the 2023 'Symphony in a Day' was 'fantastic'.
"After a year of practice and getting up to speed I was less nervous than the year prior," he laughed.
"These days I find a performance on YouTube and mic up my bass with headphones and play along.
"It's much easier than when I was learning 30 years ago-pre internet!
"Returning to the stage was fantastic!"
Ryman Healthcare is a Premier Partner of the MSO and the 'Symphony in a Day' performance combined Cam's passion for Ryman and his long-held interest in music.
After completing secondary school, Cam found himself choosing between an invitation to join the Melbourne Conservatorium of Music or studying business.
His decision to study business led him to Ryman, which in turn led him back to the world of music.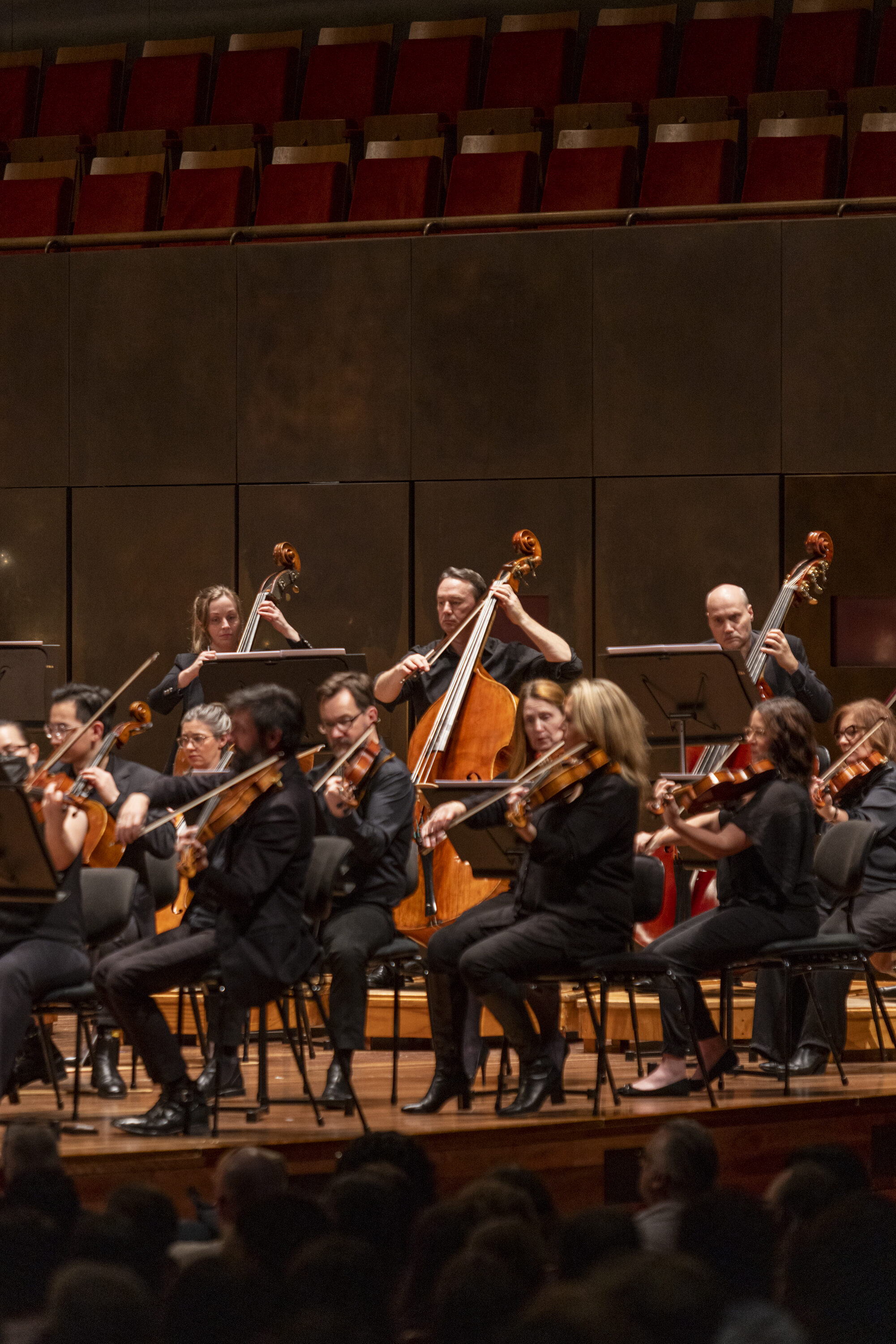 Ryman Australia CEO Cameron Holland (centre back) performs in 'Symphony in a Day' with the Melbourne Symphony Orchestra.
"This year the performance was at Hamer Hall in Melbourne's CBD, which was a huge thrill," he said.
"The main thing I have learnt is that playing with pros lifts all boats.
"Playing with musicians who never get a note or entry wrong, means my own confidence lifts and I play better."
Shortly after the 'Symphony in a Day' performance, Ryman residents and prospective residents enjoyed exclusive access to the MSO's Winter Gala Event presented by Ryman.
Conductor Jamie Martín led the MSO and violinist Ray Chen in emotive pieces by Tchaikovsky, Ligeti and Rachmaninov at Hamer Hall and Costa Hall, in Geelong.
Ryman Healthcare Victorian Sales and Community Relations Manager Debra Richardson said the events gave prospective residents a sense of what Ryman offered.
"Providing unique opportunities for residents and prospective residents is part of Ryman's pioneering approach to retirement living," Debra said.
With Ryman's partnership with the MSO resonating with leadership, residents, and prospective residents alike, further exclusive events, including matinee sessions, would be planned.