Ryman's Victorian construction team is gearing up for a monumental year in 2020, with work hitting top gear on four new retirement villages across the state.
On top of that, two new blocks of independent apartments at Ryman's Nellie Melba village in Wheelers Hill are due to be completed by the middle of the year.
Construction has already begun in earnest at the company's Burwood East site, with handover of the first building of independent apartments scheduled for around July next year.
READ MORE:
Work on the village centre, which includes some serviced apartments, will begin later in the year and is due for completion in early 2021.
"Work at Nellie Melba and Burwood East is full steam ahead and we'll be ramping things up at three other sites very shortly," says Victorian Construction Manager Martyn Osborn.
Remediation work has been completed at Ryman's Aberfeldie site, and foundation and construction works are set to begin early in the New Year.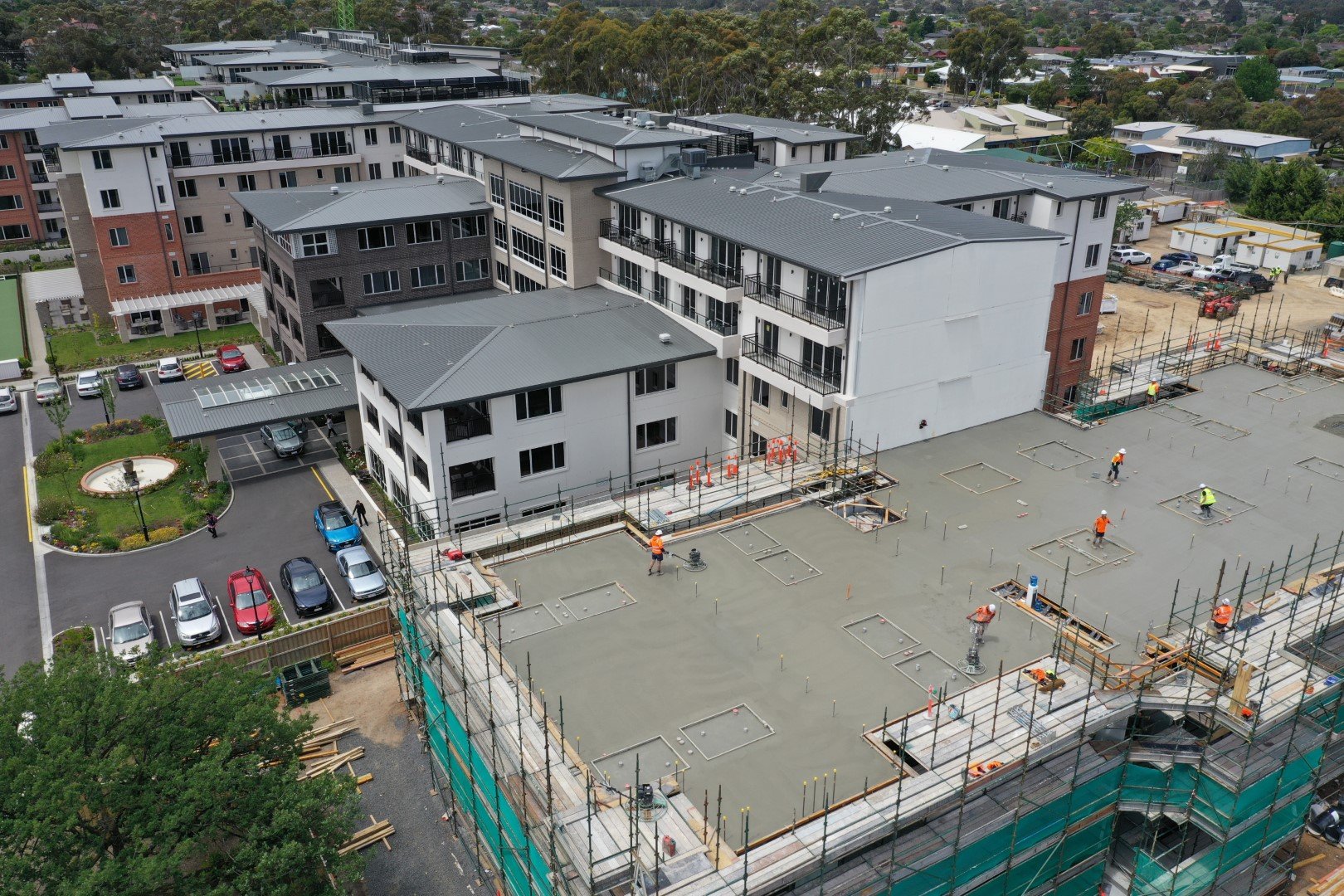 Two new apartment blocks are being added to Nellie Melba Retirement Village, which opened in April this year.
Earthworks were due to start for the village at Highton, near Geelong, before Christmas, paving the way for the construction of town houses. The village's first residents are due to move in by the middle of next year.
The village at Ocean Grove will not be far behind, with the team continuing to work through the development application process.
"It's going to be a watershed year for the company," Martyn says.
"We are targeting to have five villages open by the end of 2020, so it's going to be all go."
Martyn said the construction team will enjoy a well-earned break over Christmas then "will hit the ground running" in the New Year.
"There'll be lots to get on with but that's really exciting. It's why we do what we do, and the end result will be some wonderful village communities that people will be proud to call home."