Ryman Healthcare's partnership with the Melba Opera Trust has been formalised at a glitzy event showcasing the trust's most recent group of scholars.
A 'Meet the Scholars' concert was held at Deakin Edge, on the banks of Melbourne's Yarra River, on May 7.
Before an exclusive group of supporters were treated to performances by the seven budding stars, the trust's general manager Amy Black announced the creation of the Ryman Healthcare Opera Scholarship.
The scholarship will be awarded in 2019 to one of only a handful of young performers.
Ryman named its new village in Brandon Park Nellie Melba after working closely with the opera trust to secure the blessing of the iconic opera singer's descendants in the UK.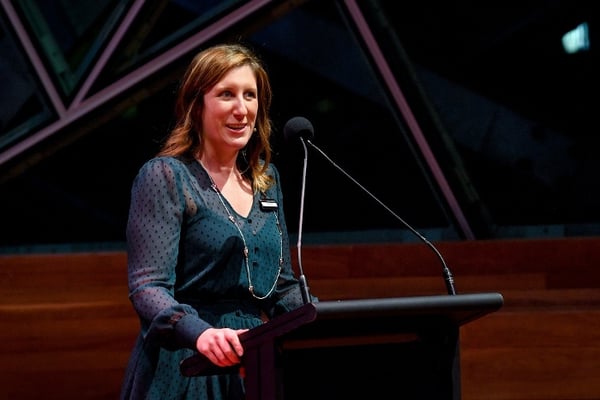 Amy Black
"We developed a relationship with Ryman Healthcare through the naming process and we've been continuously impressed with the integrity and consideration they have provided to Melba's family, her legacy and their drive to do justice to her memory," Amy said.
"They are a company whose culture is one of community, relationships, caring and integrity and it is a great honour to be launching the Ryman Healthcare Opera Scholarship next year."
Amy said the other "happy benefit" of the scholarship was that residents at Ryman's Melbourne village would enjoy performances by the scholar and be able to track his or her career as it progresses.
The first residents are due to move into apartments at Nellie Melba at the end of July, with construction of the rest of the village due to be completed a few months after that.
PHOTOS: David Ng