Seventy-two of the world's best lawn bowlers in 24 teams, battling it out over 139 matches across two days, and it all came down to the very last bowl of the competition.
Throw in an electrifying atmosphere at Deer Park in Melbourne as hundreds of raucous fans cheered every ebb and flow, and the Ultimate Bowls Championship's promise to revolutionise the sport has been well and truly realised.
UBC, sponsored by Ryman Healthcare, held its second of three events at the Deer Park Club in Melbourne in August.
The new format of the sport sees teams from Australia, New Zealand and Asia competing under modified rules, which allow players to score points from every bowl and for both teams to accumulate points in the same end.
The result is much faster, higher-scoring games.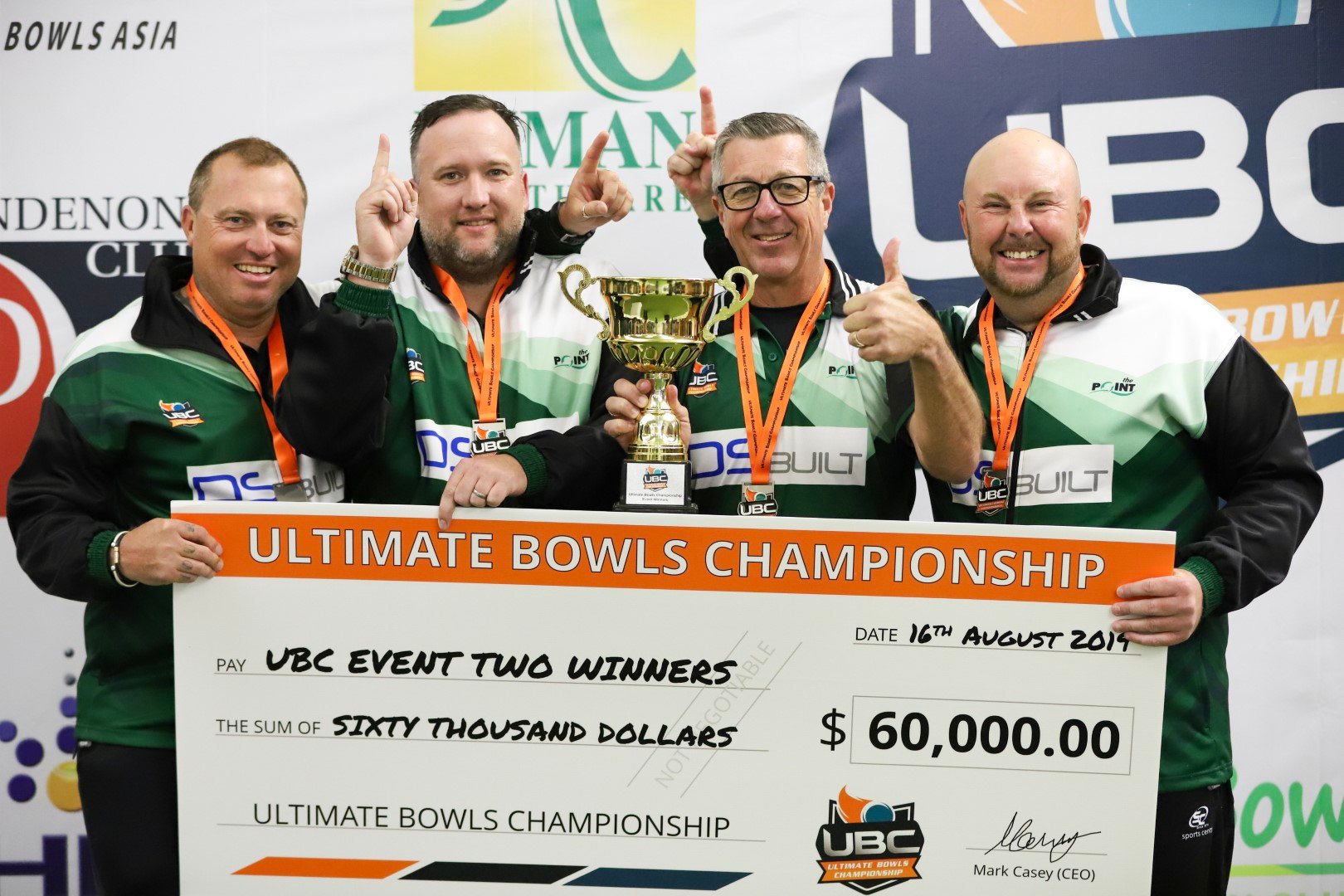 Taren Point Bowls Club takes home the cheque after winning event two of the Ultimate Bowls Championship.
And, with $500,000 in prize money on offer across the three events, UBC is the most lucrative bowls competition in the world.
Sixty-thousand dollars of that prizemoney was riding on the very last bowl of the most recent event, with Northern Irish star Gary Kelly, playing for the Dandenong Club, unable to snatch victory from Taren Point Bowling Club in a dramatic finish to the final.
UBC director Mark Casey said it was "the perfect finish to an amazing two days of bowls".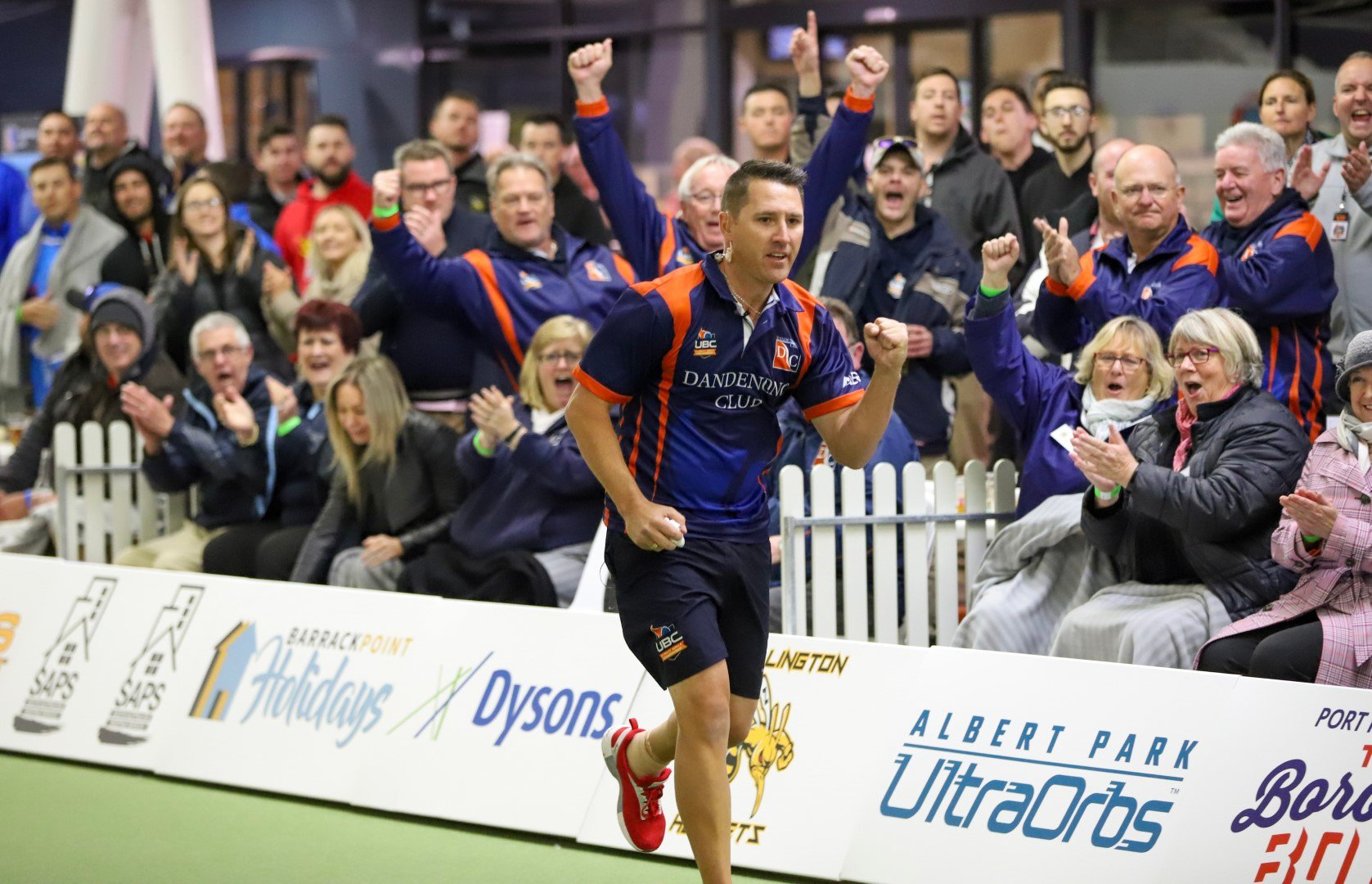 Australian bowls star Barrie Lester keeps Dandenong Club in the hunt in the UBC grand final.
"The atmosphere was as good as I've ever seen at a bowls event, it was just buzzing from start to finish," Mark said.
"To have the world's best bowlers all under one roof, displaying some out-of-this-world skills right up to the very last bowl of the final, you just can't ask for more than that."
Some future talent was also on display, with 12-year-old Koby Cromie taking out the Ryman Healthcare Knockout Challenge, which saw people chosen from the audience squaring off in a 'closest bowl' competition.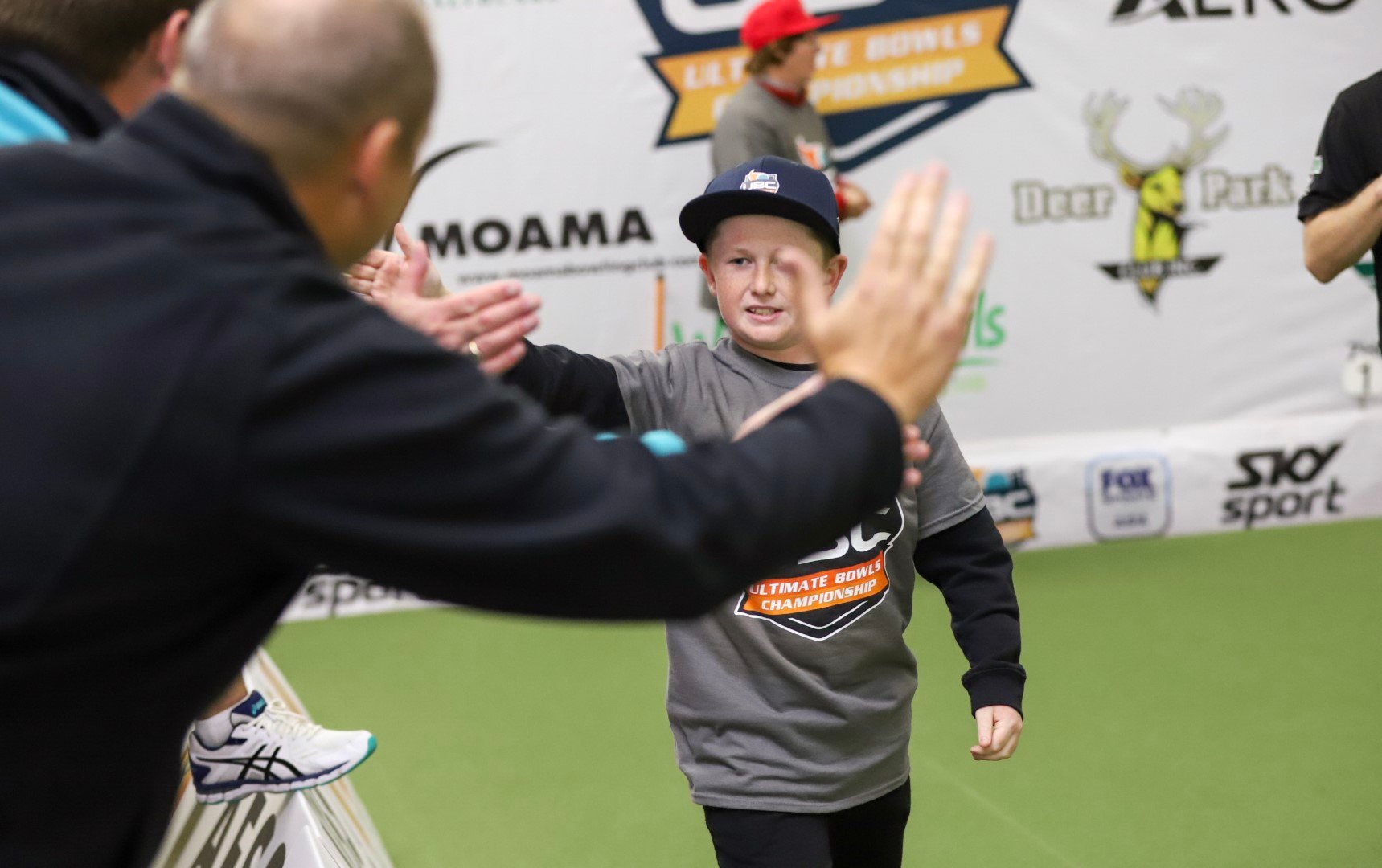 Koby Cromie soaks in the support from the crowd after winning the Ryman Healthcare 'closest bowl' competition.
"The whole night was just what we wanted," said Mark. "Great games, entertainment on and off the greens, and lively crowds soaking it all up. It was just brilliant."
The matches from the Deer Park event will be broadcast on 7TWO, Fox Sports, Sky Sport NZ and Fox Sports Asia throughout September and October.
The third UBC will be held in Moama, NSW, in December.