While top 40 pop songs are often the tunes that strike a chord with teenagers, it was an Italian art song that changed Mezzo soprano Chloe Harris's world.
The 2020 Melba Opera Trust artist, and Ryman Healthcare Opera Scholarship recipient, says she has sung all her life, but the melodies of the operatic song set her on a journey she is still on today.
"It wasn't until my music teacher introduced me to Amarilli mia bella by Giulio Caccini and said 'I think you might be interested in this' that I really fell in love with opera."
MORE NEWS:
While Chloe's journey toward operatic-stardom has been more filled with "really hard work", than the high-drama that features in the world's most beloved operas, it has had many high notes.
Since graduating from the Melbourne Conservatorium of Music, Chloe's accolades include being named Opera Scholars Australia 2019 Scholar of the Year, 2019 Herald Sun Aria Finalist, and 2019 Melbourne Welsh Male Choir Singer of the Year.
But, being one of just seven people named as a Melba Opera Trust artist and the 2020 Ryman Healthcare Opera Scholar is the "most exciting" accolade yet, she says.
Ryman named its new village in Wheelers Hill Nellie Melba, after working closely with the opera trust to secure the blessing of the iconic opera singer's descendants in the UK.
As part of the partnership, Ryman sponsored the creation of a scholarship in the company's name.
"I have followed Melba Opera Trust for many years," Chloe says.
"It's the most exciting thing for me to be a part of this, and the fantastic program offered to singers that really builds us as a whole."
Chloe said the scholarship would cover the Trust's year long program including everything from wellness and time management, to diction and public speaking.
"It allows us to really hone our craft.
"More voices are coming through around the world, and as a performer you should be a package deal.
"It comes back to the Nellie Melba quote, 'more than a voice'."
Her mission to become more than a voice began when she was 13.
"I grew up in a very musical family.
"My dad is a musician and when I was about 13, we created a band with my aunty, who is also a singer, to earn me some pocket money and get me some performing experience."
Chloe says her role as a Mezzo soprano is to be a "storyteller set to beautiful melodies".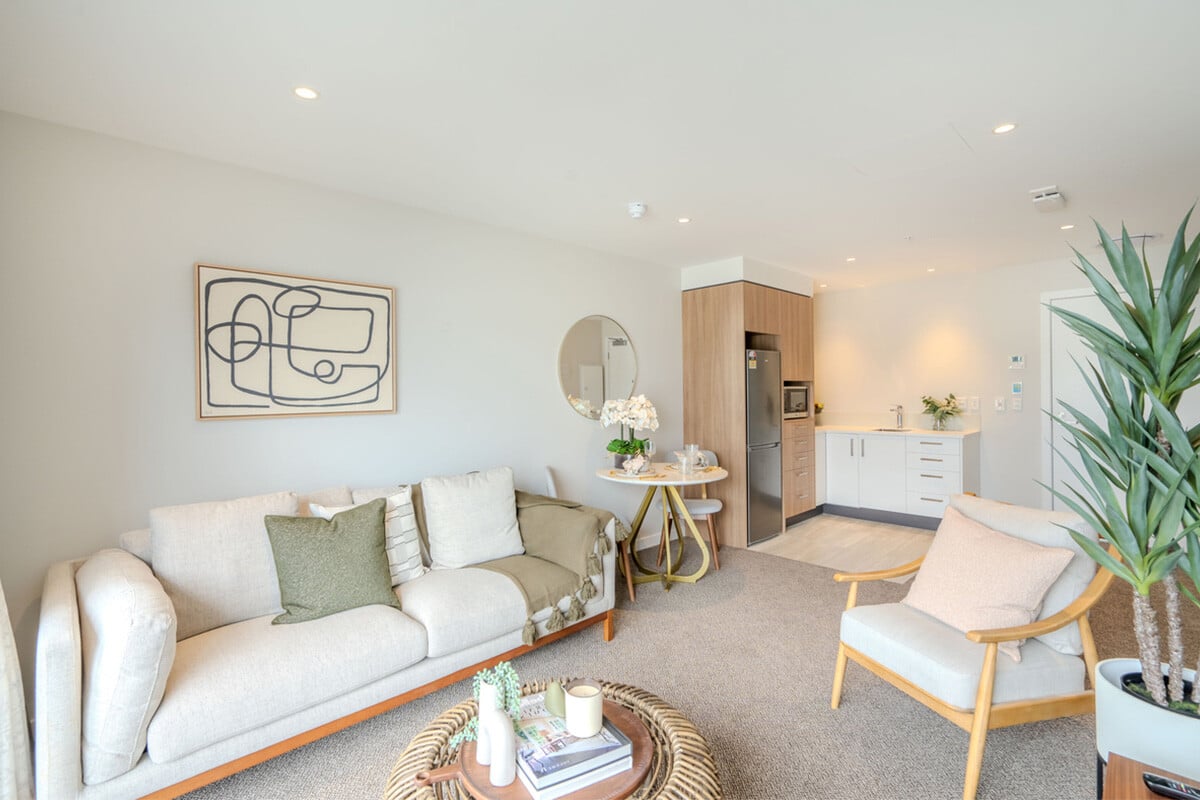 Chloe performs in Melbourne Opera's Mozart by Moonlight. Photo: Vivian Wheatley
As well as her string of successes in the operatic world, Chloe works as a preschool teacher telling stories of a different kind.
Her passion for education and creativity influences both worlds, she says.
"I really value education.
"Both teaching, and learning."
And while her pre-schoolers are not yet discovering a passion for Italian art songs, they do perform at retirement villages.
As the Trust's second Ryman Healthcare Opera Scholar, Chloe says she hopes the children may one day perform at a Ryman village.
"I'm so appreciative of the time that Ryman is putting in to such a wonderful program.
"I'm really excited to be the Ryman Scholar and continue to grow the relationship between Ryman and the Melba Opera Trust."