Until Nellie Melba Retirement Village's Fine Dining dinner service is complete, the last delicious morsel devoured, Head Chef Peter is a man "on pins".
When tickets to the event are released weeks in advance, residents buy them on the spot, and days before the three-course meal is served, cutlets are trimmed, duxelles prepared and cutlery polished.
Such is the standard and popularity of the event.
READ MORE:
The meal is not only an opportunity for residents to break bread, and dress to a standard that would put many diners of Melbourne's hippest restaurants to shame, but a chance for Peter and his team to step up to the ever rising standard they continue to set.
"As soon as one is finished, I start researching the next," Peter says.
"I jump on the net and I start putting things together.
"Our independent living apartment residents are, in particular, heavily into food.
"They go off to lots of restaurants and then they talk about it with a real knowledge of food."
Everything about Ryman's Fine Dining is like a well-choreographed dance.
From "reading the residents' minds", being open to feedback and ensuring menus are seasonal and creative, to making sure the pastry for the lamb cutlets is perfectly golden, and the waiters know the ingredients and cooking process of each dish.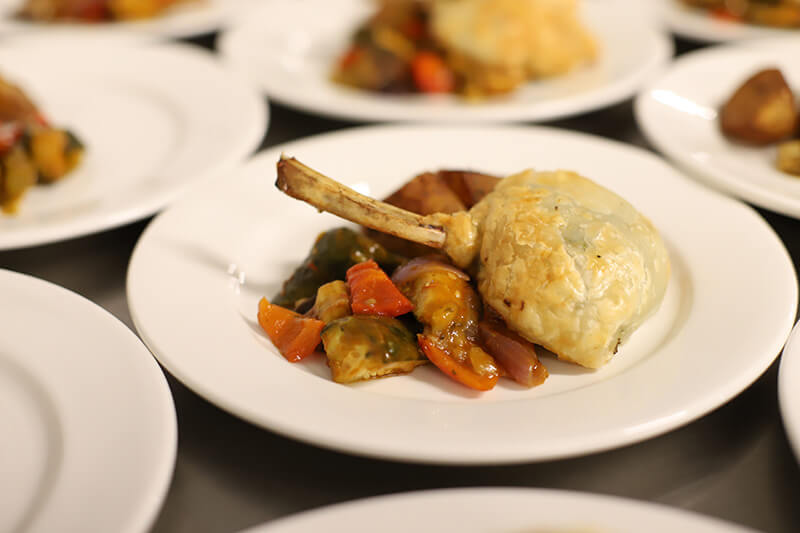 Nellie Melba Retirement Village's Head Chef Peter begins preparing meals, like the above dish, days in advance.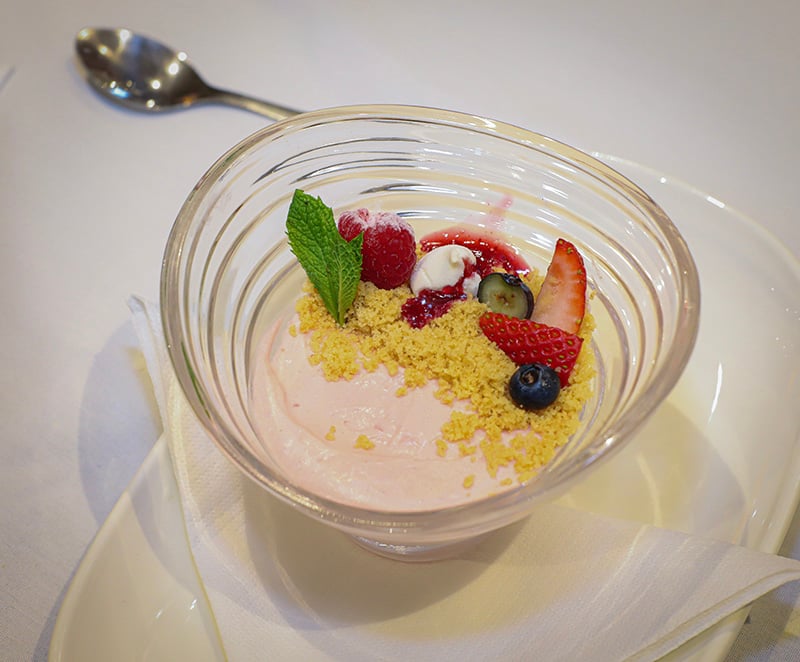 Kitchen staff use tweezers to perfectly position ingredients like on the above dessert.
"Last month's Fine Dining was based on residents' suggestions," Peter says.
"We had smoked brisket, roast potatoes, carrots and spinach with a mushroom sauce followed by apple strudel.
"They were just over the moon from the time they ate it and for days after."
For many residents, the Fine Dining experience is about food memories, as much as it is about the restaurant experience.
As the conversation and drinks flow, so too do anecdotes about the grocer coming to the front door, the milkman with his horse and cart, and delicately scooping layers of cream off the top of bottles of milk.
Nellie Melba resident Gwen Kilgour says the masterminds behind the village's Fine Dining evenings get it right.
"I like to have nice food that's a bit light.
"Not the heavy stuff."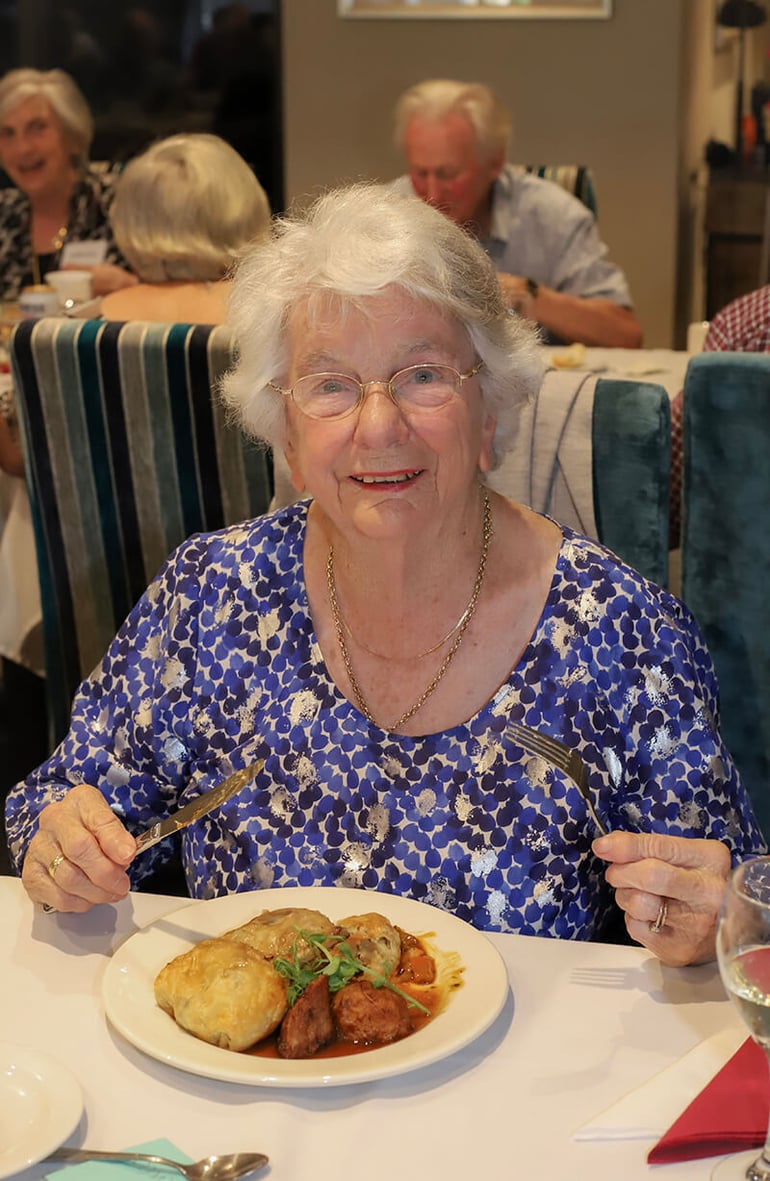 Nellie Melba resident Gwen prepares to enjoy her Fine Dining main.
Along with the plates of 50 other diners, Gwen's goes back empty.
Residents who have smaller appetites come prepared, knowing Peter's meals are not to be wasted.
Out comes the Tupperware and remarks of "that's a meal for me tomorrow".
Peter says it is a privilege to offer residents the Fine Dining experience.
"It's a passion, what we do.
"It's in our heart and when you see residents leaving Fine Dining with big smiles that just makes you want to do it even better next time."