An exclusive Ryman Healthcare event brought an evening of opulence and the best things Melbourne has to offer into homes across the city.
The collaborative event between Ryman, the Melbourne Symphony Orchestra (MSO) and fine dining restaurant Vue de monde, offered friends of the company's Weary Dunlop, Nellie Melba, Raelene Boyle, John Flynn, Charles Brownlow, Deborah Cheetham and Highett villages a taste of what Ryman life is like.
Prior to the special event VIPs received dessert and charcuterie boxes from Melbourne's famed restaurant, as well as wine from TarraWarra Estate. The boxes included Australian-inspired desserts from Wattleseed Coconut Slice to Lemon Myrtle Tart. The charcuterie box boasted delicacies like Pork Rillettes and Wagyu Bresaola.
READ MORE:
Vue de monde Executive Chef Hugh Allen was on hand to talk guests through the gastronomical delights.

Ryman's Sales and Community Relations Manager Debra Richardson talks to Vue de monde Executive Chef Hugh Allen.
Ryman Healthcare Victorian Sales and Community Relations Manager Debra Richardson said the event gave prospective residents a sense of what was on offer to Ryman residents.
"We are about so much more than building retirement villages," she said.
"We are pioneering a new way of doing things that is focused on unlocking new opportunities and experiences for our residents and our partnership with the MSO is just one example of how we do that."
Guests then enjoyed a breath-taking performance by MSO musicians Freya Franzen on violin, viola player Christopher Cartlidge, celloist Rachael Tobin, bass player Stephen Newton, clarinetist Philip Arkinstall, bassoonist Jack Schiller and French horn player Saul Lewis.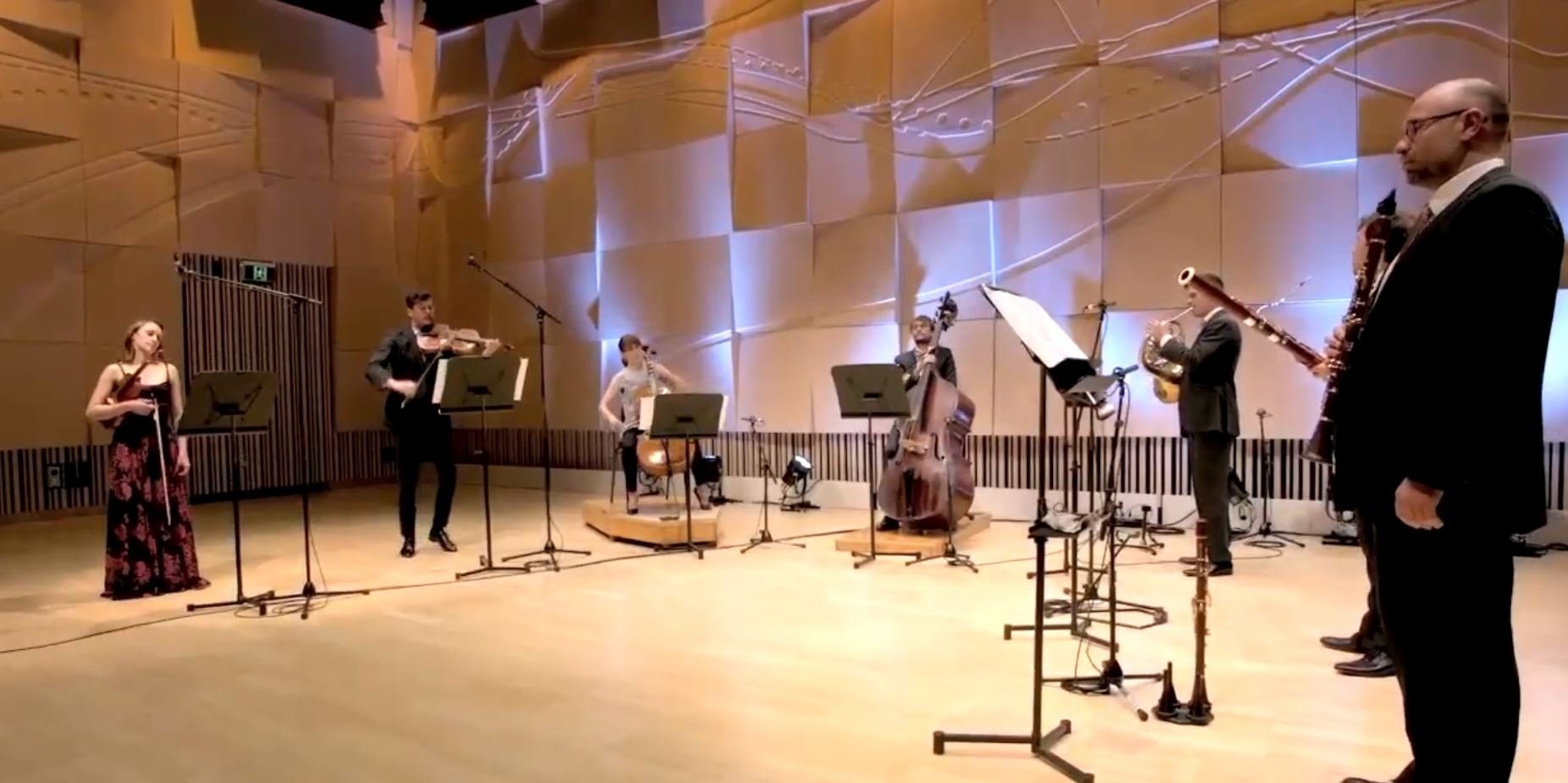 The septet played pieces from Carl Neilson's Serenata in Vano, the second movement of Adolphe Blanc's Septet for violin, viola, cello, bass, clarinet, horn and bassoon and Johann Sebastian Bach's Cantata 140, Awake, calls the voice to us.
Following the performance VIPs had a rare opportunity to participate in a Q&A session with MSO Principal Conductor in Residence Benjamin Northey and violinist Freya Franzen.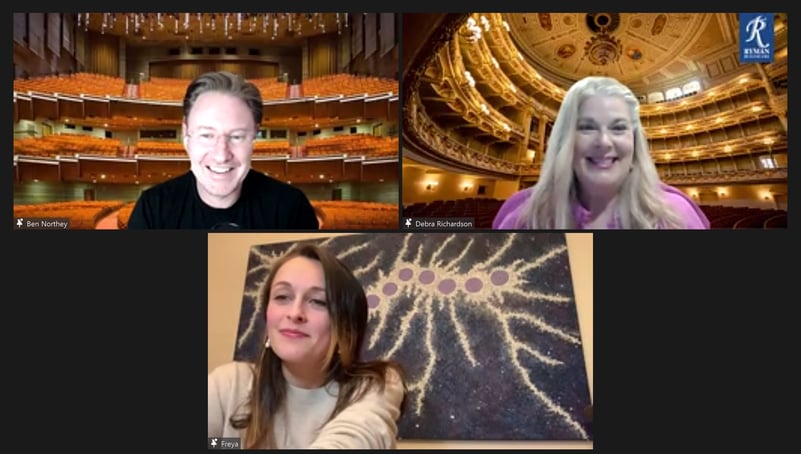 MSO Principal Conductor in Residence Benjamin Northey, Debra Richardson and MSO violinist Freya Franzen.
When asked what musical event had been the most memorable during the past two years, Benjamin was quick to answer.
"There was an extraordinary event in Hamer Hall in the last 18 months and that was the performance of Deborah Cheetham's Eumeralla: A War Requiem for Peace," he said.
"There was something incredible about that particular performance and what it meant for Australian culture, what it meant for our reconciliation journey…"
Yorta Yorta woman Deborah Cheetham, who has lent her name to Ryman's Ocean Grove village, was a special guest at the virtual event.
Ryman Healthcare Australian CEO Cameron Holland also attended.
The connection between musicians and audiences was 'sacred', Ben said.
"If this pandemic era has given us anything to reflect on, for many it's the sacred relationship between performer and listener," he said.
With many concert halls still closed because of COVID-19, the connection formed between Ryman's VIPs and the MSO septet was more sacred than ever.