Ryman Healthcare has been named the most trusted brand in the New Zealand retirement village industry for the fourth time.
Ryman took the top award in the retirement village category in the Reader's Digest 2018 Most Trusted Brands awards, which reward the names kiwis recognise and trust the most.
The company has been operating in New Zealand for 34 years, and expanded into Melbourne in 2014.
The Reader's Digest winners are chosen from a survey of 1,400 Kiwis across 65 categories. Catalyst Marketing & Research quizzed respondents on which products they recognised and used, and which held their trust in each category.
READ MORE:
In a sample of comments, Ryman was described as having kind staff, fair charges, providing excellent care and providing villages that residents loved living in.
Reader's Digest said consistent winners were brands that continued to offer quality and substance and held consumers' trust.
Brands such as Ryman were ones New Zealanders had grown up with, and had a long history of being reliable and providing reassurance to consumers.
The winners were also companies that carried strong local identity and history.
Ryman Healthcare Chief Executive Gordon MacLeod said it was fantastic to win the recognition again.
"As a company that cares for thousands of older New Zealanders, I can't think of a better accolade to win.
"Working in aged care means that there has to be a high degree of trust between our staff, our residents and their families. We've spent the past 34 years building this trust and we work hard to maintain it.
"We were delighted to win the first time, to win four times is testament to the amazing work that our staff do.''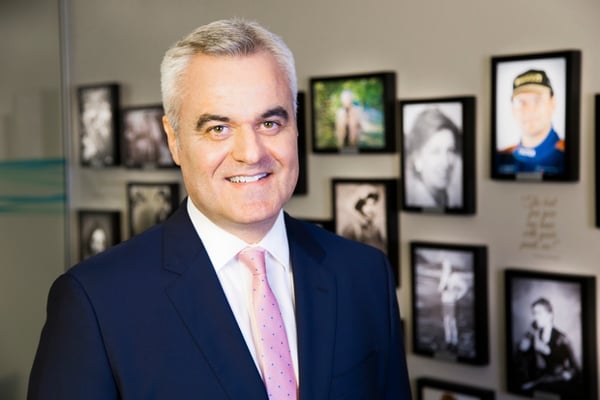 Gordon MacLeod
Mr MacLeod said Ryman built trust by providing the best of care and constantly innovating.
Ryman regularly surveys residents and their families on the company's performance, so that it could identify areas to improve.
"A good example of something we have done to maintain that trust has been to install permanent emergency power generators at all of our villages.
"It is very reassuring for our residents to know that our care centres and village centres will be able to keep the lights on when the power goes out, and our generators have fired up more than 140 times since we installed them.''
Ryman Healthcare has also won Reader's Digest Quality Service Award three times.