Ryman Healthcare's plan to build a retirement village and aged care facility on a prime waterfront site in Mt Eliza has been approved by the Victorian Civil and Administrative Tribunal (VCAT).

Located at 60-70 Kunyung Road, the $317m development on an 8.9ha site previously owned by Sir Reginald Ansett will see the full restoration of the 42-room heritage-listed Moondah Mansion, built by James Grice in 1888.
READ MORE:
The development, on the site of the old Melbourne Business School, will comprise 104 independent apartments, 27 assisted living suites, and a 60-bed aged care centre providing low care, high care, and specialist dementia care.

It will include a bowling green, café, bar, cinema, indoor swimming pool, hair and beauty salon, gymnasium, and a place of worship.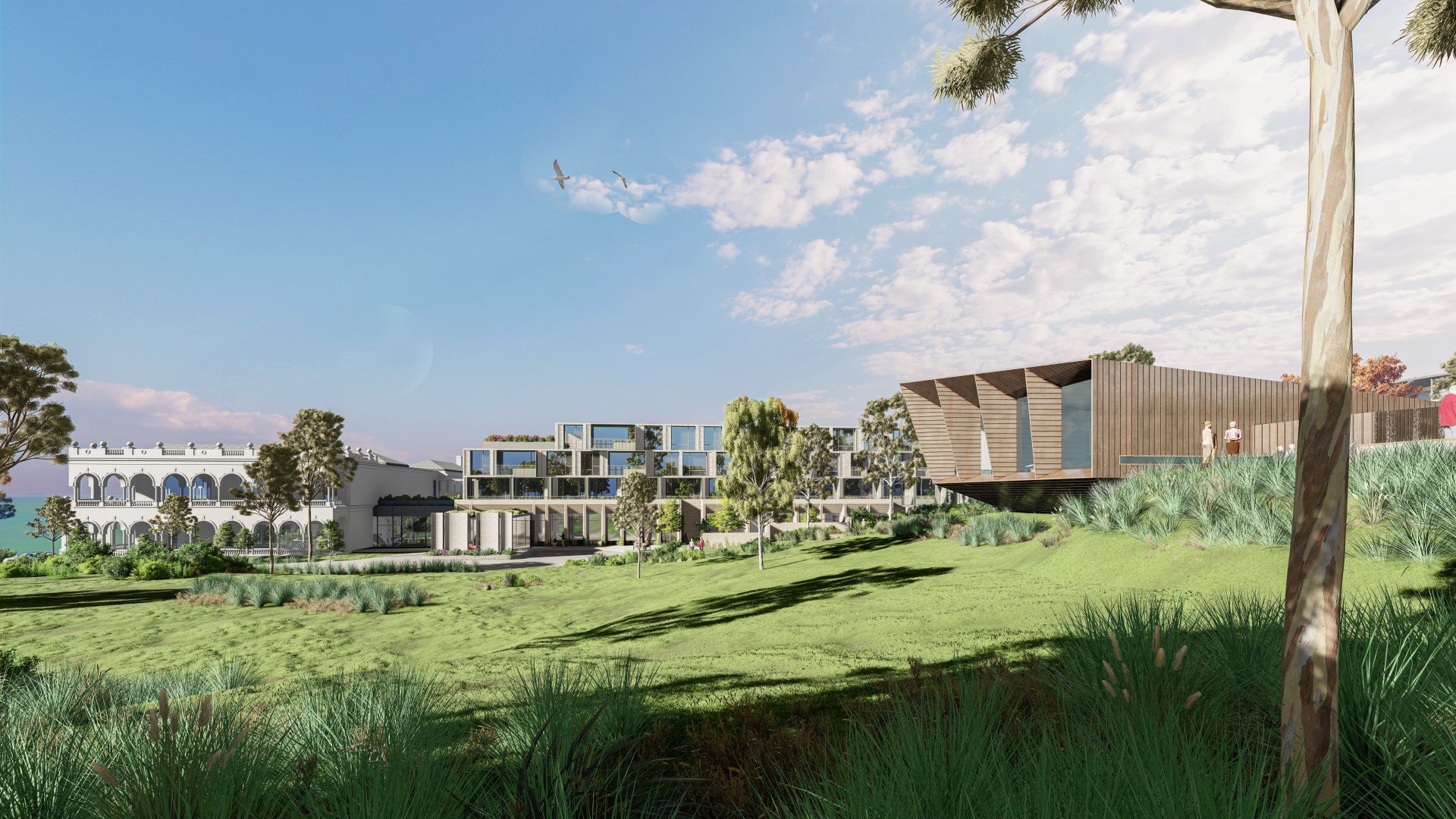 Ryman will also provide its own home care services to residents living in the village, as well as to older residents living in the wider Mt Eliza community.

Cameron Holland, CEO of Ryman Healthcare Australia, said: "We're excited to get on with the job of restoring Moondah Mansion and creating a community that'll care for older Mt Eliza locals for decades to come.

"Because the village will offer locals high quality independent living and aged care options all in one place, residents will be able to stay in the community they know and love even if their health needs change over time.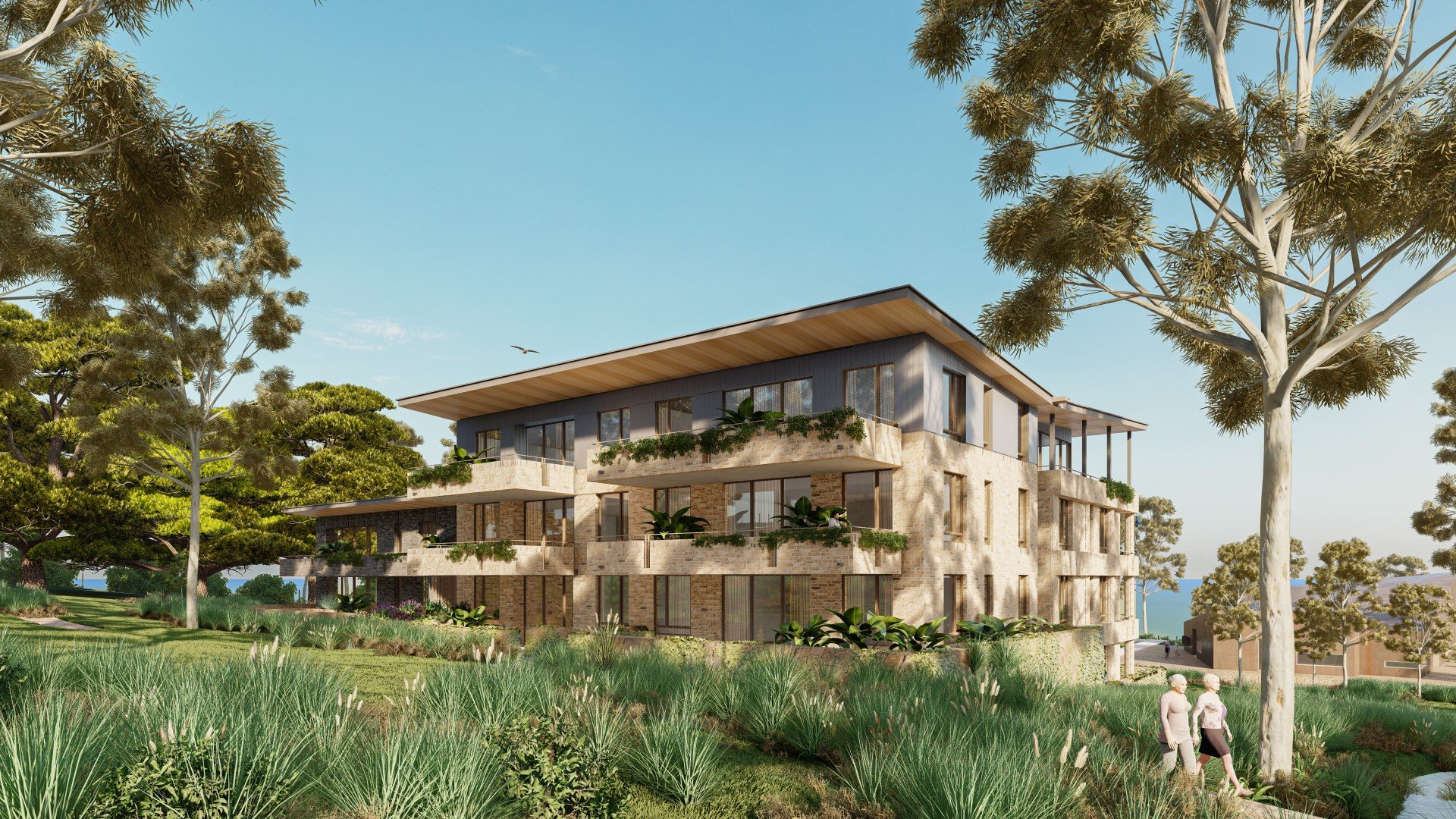 "That continuum of care model pioneered by Ryman allows people to live healthy, independent lives for as long as possible, while at the same time freeing up housing stock in the area and taking pressure off already strained local health services."
Ryman has already invested more than $800,000 restoring the property's historic gatehouse and is committed to honouring the site's heritage through careful design.

Colin Cook, the great-grandson of James Grice, welcomed VCAT's decision to approve the village.

Phillippa Addicott and Colin Cook, the great-grandchildren of James Grice, who built Moondah Mansion, are pleased the building will be saved from "certain ruin".
"We are extremely pleased with this long-awaited great decision from VCAT and are just really relieved that sanity has prevailed.

"Moondah is an historic treasure that is already starting to show signs that it's in need of love and attention it very much deserves. We have always been confident that Ryman's plans will preserve it from certain ruin.

"To see it fully restored and placed as the centrepiece of a new community for older people will be fantastic, and my great-grandfather would be quietly pleased to know it will be preserved and protected for decades to come."
---
About Ryman: Ryman Healthcare was founded in Christchurch, New Zealand, in 1984 and owns and operates 45 retirement villages in New Zealand and Australia. Ryman villages are home to more than 13,200 residents, and the company employs 6,700 staff.

Ryman opened its first Australian village, Weary Dunlop, in Wheelers Hill in 2014.
The company names all its villages after pioneering Australians and now has six
more operational villages in Victoria: Nellie Melba in Brandon Park, John Flynn in Burwood East, Charles Brownlow in Geelong, Deborah Cheetham in Ocean Grove, Raelene Boyle in Aberfeldie, and Essendon Terrace in Essendon. It has six more sites at various stages of the planning, design and construction process in Ringwood East, Mulgrave, Highett, Essendon, Kealba, and Coburg North.
Contacts: For media information or images contact Michael Cummings, Victorian Communications and External Relations Manager, on 0452 381 781 or michael.cummings@rymanhealthcare.com