When Ellora Santos was named 'Nurse of the Year' at the 2021 Ryman Awards cheers rang out across Victoria and the Philippines.
Thanks to the power of technology, the Nellie Melba Retirement Village Low Care Coordinator was able to share the special moment with the two most important people in her life.
"My daughter and mother were watching on YouTube from the Philippines and as soon as it was announced they called me to tell me how proud they were," she said.
READ MORE:
"I was really quite teary actually."
Since moving to Australia in 2017 and becoming a Registered Nurse, Ellora's trajectory at Nellie Melba has been nothing short of amazing, rising through the ranks from a Registered Nurse to Charge Nurse, After Hours supervisor and now coordinator of the Gilda Low Care Unit.
Victorian Operations Quality Manager Joanne Wang, who was among those to nominate Ellora for the award, said she was a committed and professional nurse.
"There is no task or favour that is too big to ask Ellora," Joanne said.
"She always puts her hand up to help others around her.
"She is an excellent role model and provides leadership and advocacy, contributing to high standards of nursing care and positive health for our residents and team members."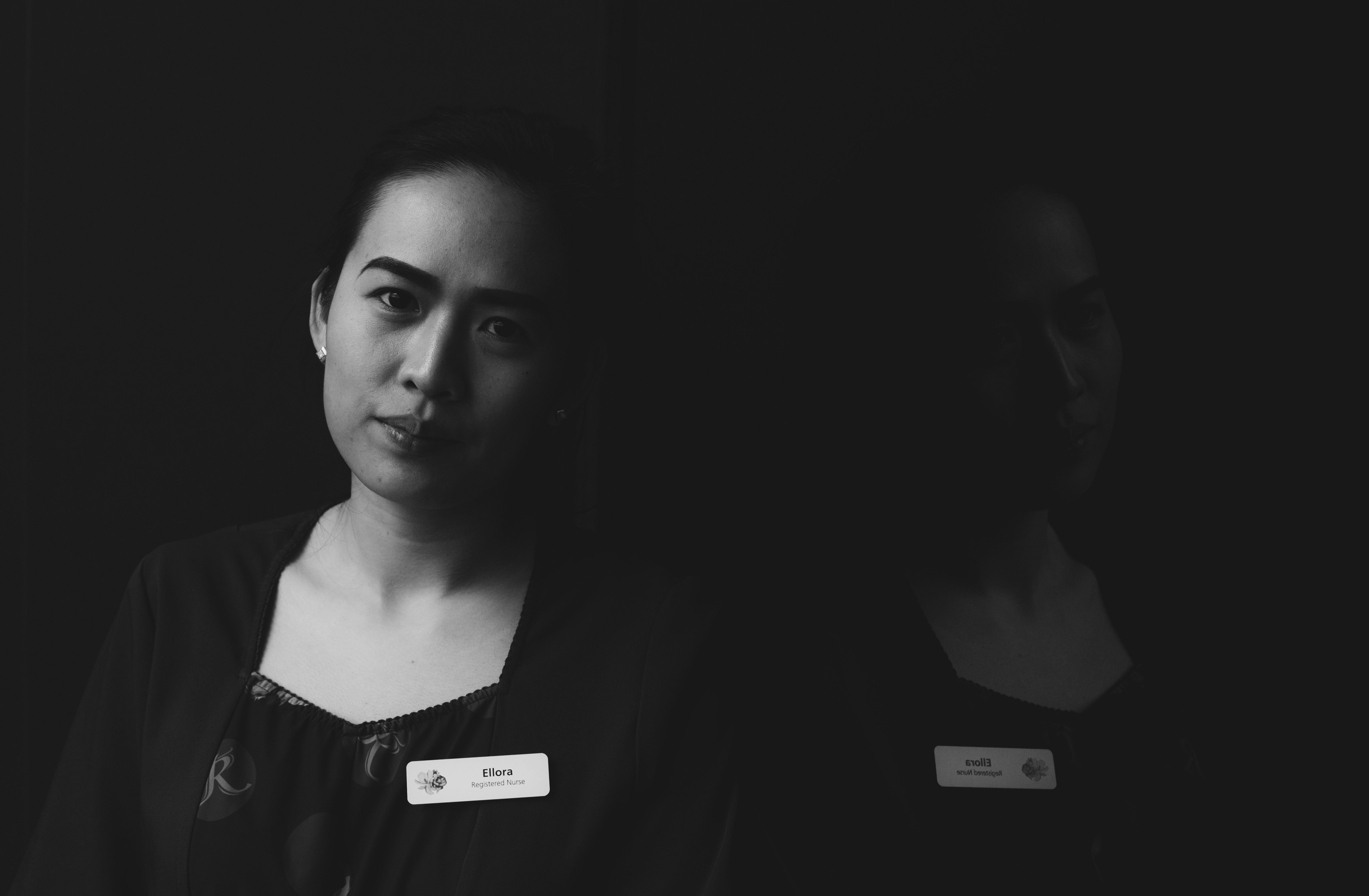 Like all nurses in aged care, Ellora has faced immense challenges during COVID-19, however she has also faced the personal challenge of being separated from her family for almost two years.
"I was supposed to visit the Philippines last year, but my flight was cancelled twice," she said.
"I often experience homesickness, but I consider the residents to be like grandparents and I also consider the team to be family, which really helps to divert my attention from being sad."
A number of Ellora's adopted 'grandparents' also tuned in to watch her take out the prestigious award.
"I had a resident email me to say how touching my speech was and what a worthy winner I was," she said.
"My other residents have been congratulating me and I'm really, really touched by their warm wishes and appreciation for everything I do."
Her win was reflective of the wider success within her team.
"I would like to recognise the team in the Gilda Unit, and the whole Nellie Melba team, because I got the award not because I am good, but because I have an amazing team who support me."
The win was motivation to keep striving for greater things.
"Ryman has given me great opportunities to progress in my career," she said.
"When opportunities come, I grab them."