It has been mere weeks since Kevin and Glenda Simmonds joined the COVID-19 free safe haven that is Nellie Melba Retirement Village.
But the former Rowville couple say the state-of-the-art Ryman Healthcare village, which includes a bowling green, swimming pool and cinema, has already proven to be a refuge from the outside uncertainty caused by the pandemic.
"I'd say we are far, far less worried about it here," Kevin says.
READ MORE:
While the couple are yet to experience all the village has to offer due to COVID-19 restrictions, extra precautions taken by the village including temperature checks for people entering the facility, and a mandatory 14 day quarantine period for new arrivals, have reinforced the village is the best place they could be.
"We are very safe and very secure and that's a big thing for us, and it's also a big thing for our children," Glenda says.
"It was an enormous relief for our children when they heard how highly we speak of the place because we didn't realise at the time, but they were worried how we would adjust.
"Now they are very, very comfortable about the fact that we are very happy where we are."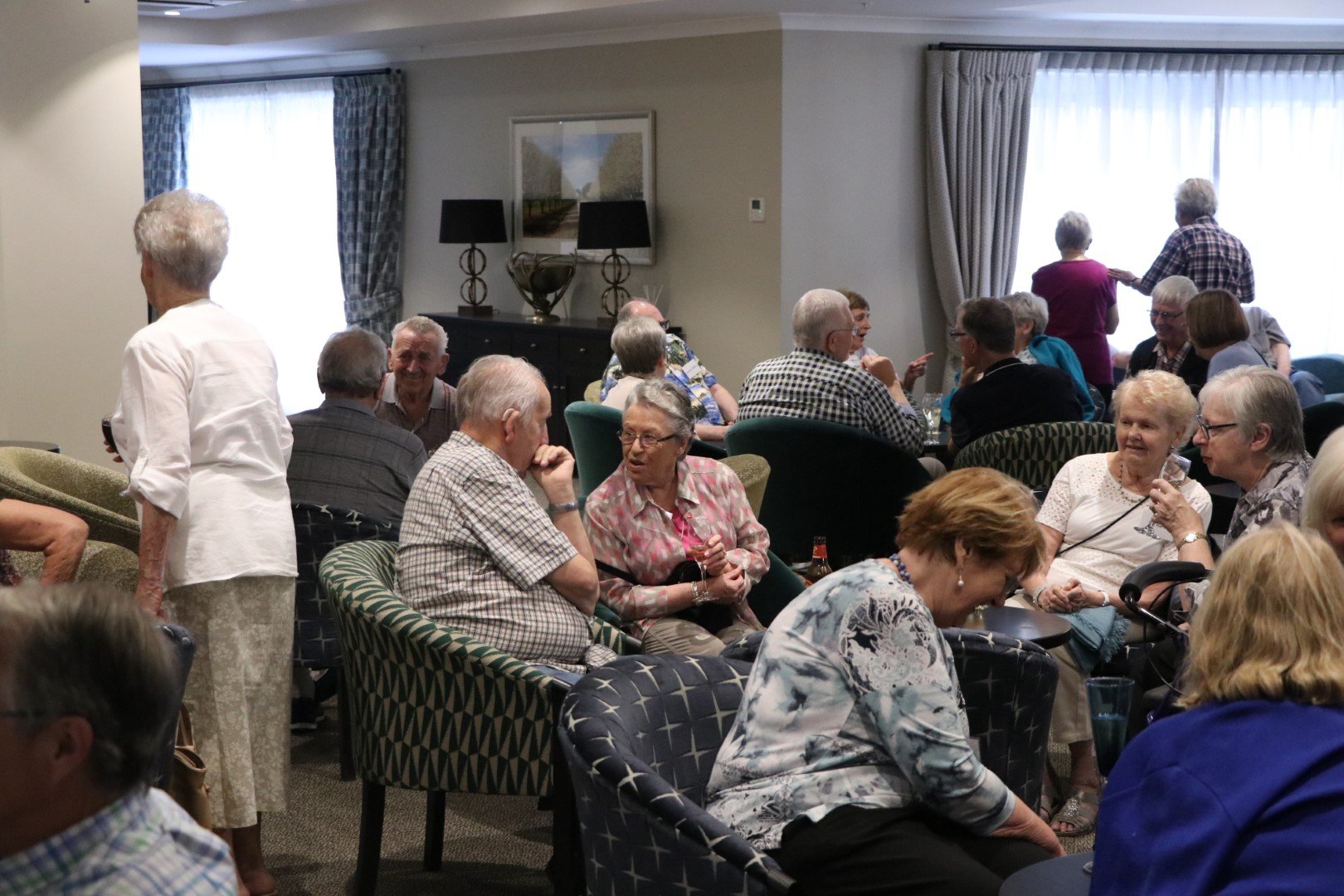 Kevin and Glenda are looking forward to enjoying the many social aspects of village life, including regular Happy Hours.
For Kevin the move to the village means he can have daily medical assistance.
As a participant in a prostate drug trial he is required to provide feedback on side effects, particularly the results of regular blood pressure checks and heart monitoring.
"Having nurses here on site at Nellie Melba I can just pop down which is a real benefit," he says.
"It gives us peace of mind in that we know they will do that for me daily if required, and they are happy to do it as part of their service to residents.
"It's personal, and we've got to know the nursing staff really well as a result."
Glenda and Kevin agree the high quality of village facilities is reflected in the people.
"The village is an upmarket facility in terms of what it offers, and the residents that we've become familiar with match that same profile," Kevin says.
"And the staff were either born into 'customer service' or have benefited from tailor-made Ryman training.
"They are so helpful, friendly, and interested in resident welfare."
Regular deliveries of treats and drinks for a Happy Hour at home have given the couple a good sense of how enjoyable village activities will be when restrictions are lifted.
The village's facilities mean there will always be something to do and "way down the track" a move to assisted living will be easy, Glenda says.
Glenda has already got her wool ready to join the 'Knit and Natter' group, and water aerobics, bowls and exercise groups are also on her social calendar, while Kevin is looking forward to renewing a couple of old favourites from his teenage years and beyond, playing cards and Snooker.
"We can't and won't find one thing that has caused us to question or falter or doubt the move," Kevin says.
"We are now looking forward to a really enjoying Nellie Melba in full swing and participating when the restrictions are lifted."