Bagpipes rang out as tartan-clad revellers gathered at Ryman Healthcare's Nellie Melba Retirement Village for an evening of scrumptious Scottish food, a bard's birthday and a moving bushfire fundraiser.
About 120 residents attended the special Scottish-themed Fine Dining, which was held as a tribute to Robbie Burns to mark what would have been his 261st birthday.
Residents feasted on seared scallops and smoked salmon, Balmoral chicken stuffed with haggis, Cranachan and buttery shortbread washed down with Glenmorangie Scotch.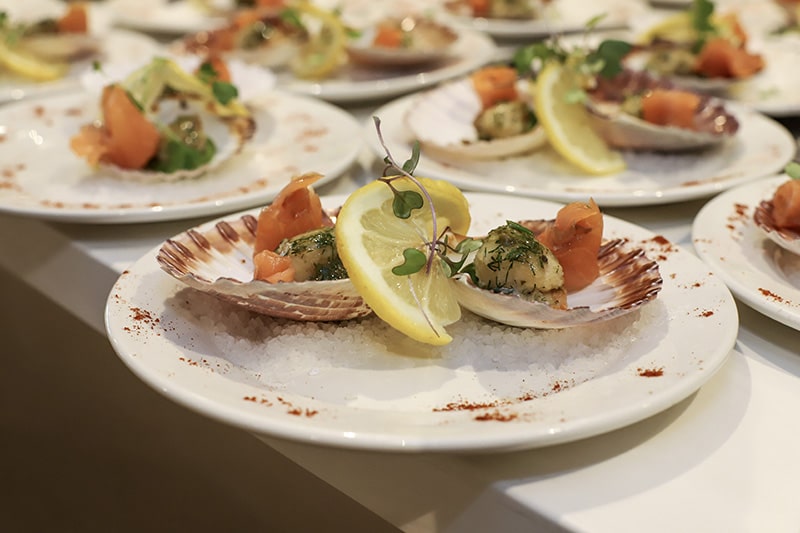 Head chef Visva Lawrence and his team served mouthwatering Scottish delicacies.
Nellie Melba sales advisor Morag Davidson, who is from Perth in Scotland, delivered three beautiful readings of Burns poems, her Scottish accent transporting diners to the rolling hills, lush farmlands and deep glens of Scotland.
Residents' pride for both their Scottish ancestry, and Australia, came to the fore in a display of amazing generosity, with a rare Edinburgh Crystal Thistle decanter and glasses which belonged to Morag's late husband, Jim, being auctioned for the bushfire recovery effort.
Bidding was fierce with the special crystal bought for $850.
Not a dry eye was left in the house when the very sentimental objects were gifted back to Morag on the condition she not auction them "ever again".
The $850 bushfire donation will be matched by Ryman.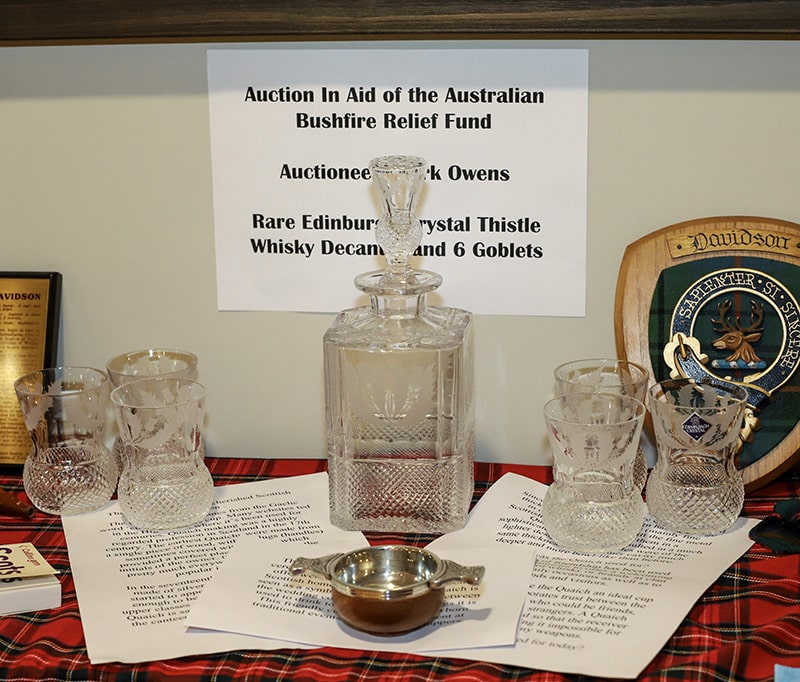 The crystal dancanter and goblets which were auctioned for the Bushfire Relief Fund.
The fundraising success and amount of laughter throughout the night showed how much could be accomplished when staff and residents rallied together for a worthy cause, Morag said.
"We can achieve so much when we work together," she said.
"Having the decanter and glasses gifted back was extremely emotional.
"There are such amazing people out there."
After the three-course meal residents were treated to a performance by the Stonnington Scottish Country Dancers, before they took to a dance floor specially put down for the celebration.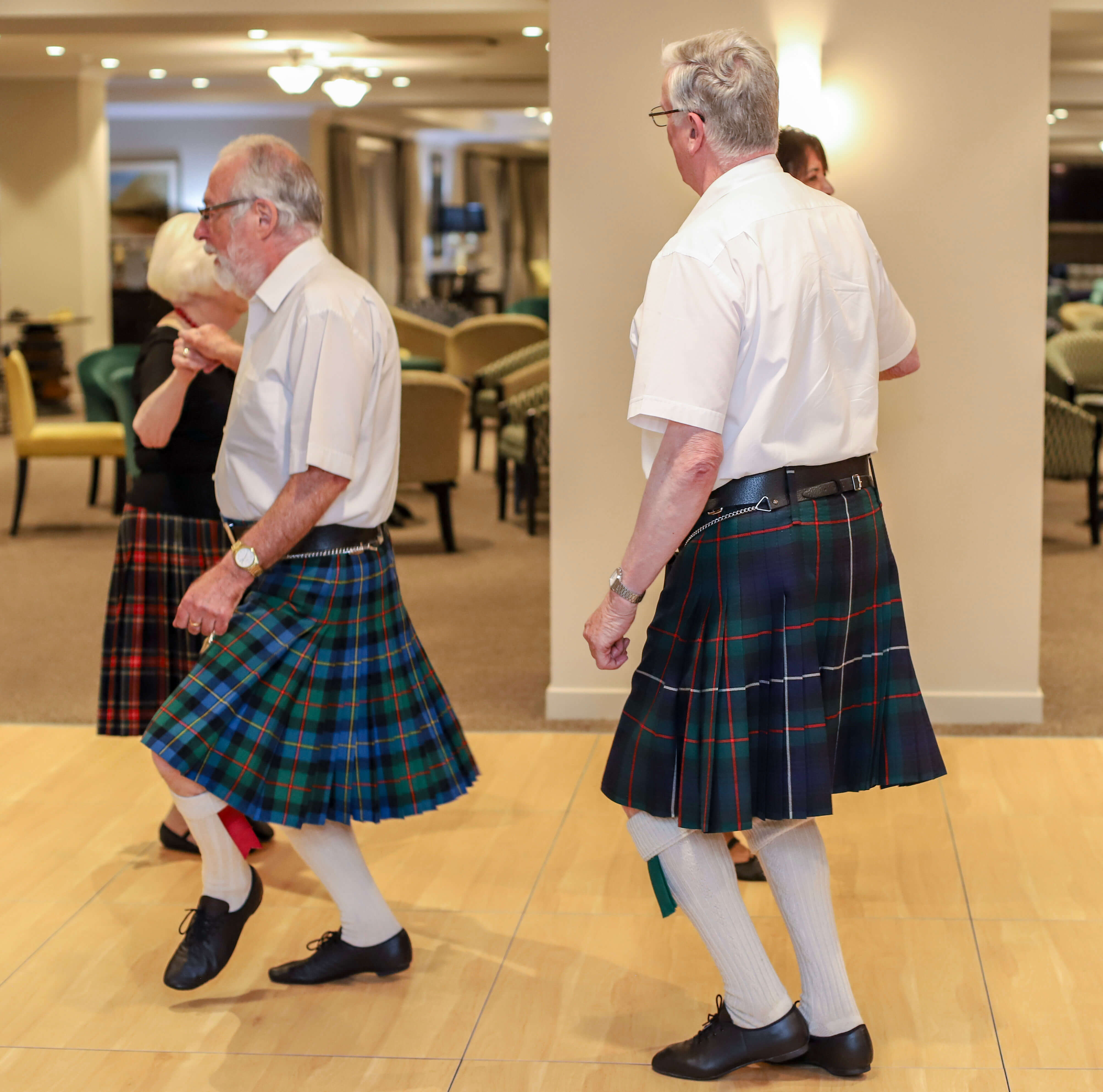 The Stonnington Scottish Country Dancers show their moves to residents.