Ryman Healthcare and Victoria Police's shared values of service and care towards others are the inspiration behind a new partnership between the organisations.
The partnership, which will include connecting Ryman villages with local police stations to offer residents a chance to learn more about scams, road safety and security, was made official during a ceremony acknowledging Glen Waverley Police Station's Police Member of the Year.
Senior Constable Marc Burley was awarded the inaugural Victoria Police Glen Waverley Station Commanders Award, sponsored by Ryman Healthcare, for his outstanding work ethic, professionalism, initiative, integrity, leadership, teamwork, community engagement and selflessness in 2020.
READ MORE:
Ryman Healthcare Victorian Sales and Community Relations Manager Debra Richardson said Snr Const Burley's characteristics were a wonderful display of the values which define the police and Ryman Healthcare.
"We're extremely proud to be associated with the award and we're even prouder it has gone to a recipient like Snr Const Burley," she said.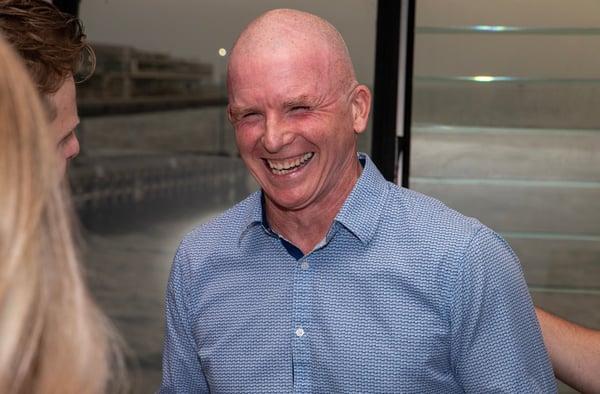 Glen Waverley Police Station Police Member of the Year Senior Constable Marc Burley.
The partnership would have great benefits for residents and prospective residents.
"It will allow our residents and prospects to learn about important ways to stay safe, and I have already received feedback about the peace of mind that this connection with the police is bringing families of residents and prospects."
At the awards night, held at Waterfront on the Pier in Port Melbourne, Debra told about 70 officers from the Glen Waverley station of Ryman's, and her own long connection with the police.
Ryman's founder, Kevin Hickman, was a policeman-turned-private investigator in 1983 when he was called to investigate a fire at an aged care facility in Christchurch, New Zealand, she said.
Kevin was appalled by what he saw, and he kept coming back to the question 'what would I want for my mum?'.
From this Ryman's 'good enough for mum' founding philosophy was born.
"Around the same time Kev opened our first retirement village I graduated from police training college in Melbourne," Debra said.
"My 10-year career in the police force shaped who I am in ways I suspect only fellow police officers can fully understand."
Members of the Glen Waverley Police Station will visit both Nellie Melba and Weary Dunlop retirement villages in Wheelers Hill this year, while further partnerships with other stations were being established, she said.
"We are extremely excited to be setting out on this partnership and connecting our respective communities to help each other in the important work we do."