Weeks out from the arrival of its first residents, Ryman Healthcare's Ocean Grove retirement village has been cleansed in a smoking ceremony and Welcome to Country.
Wadawurrung woman and traditional owner Melinda Kennedy led the ritual, which was attended by the first residents who will move into the Shell Rd village, and members of Ryman's development, sales, operations and construction teams.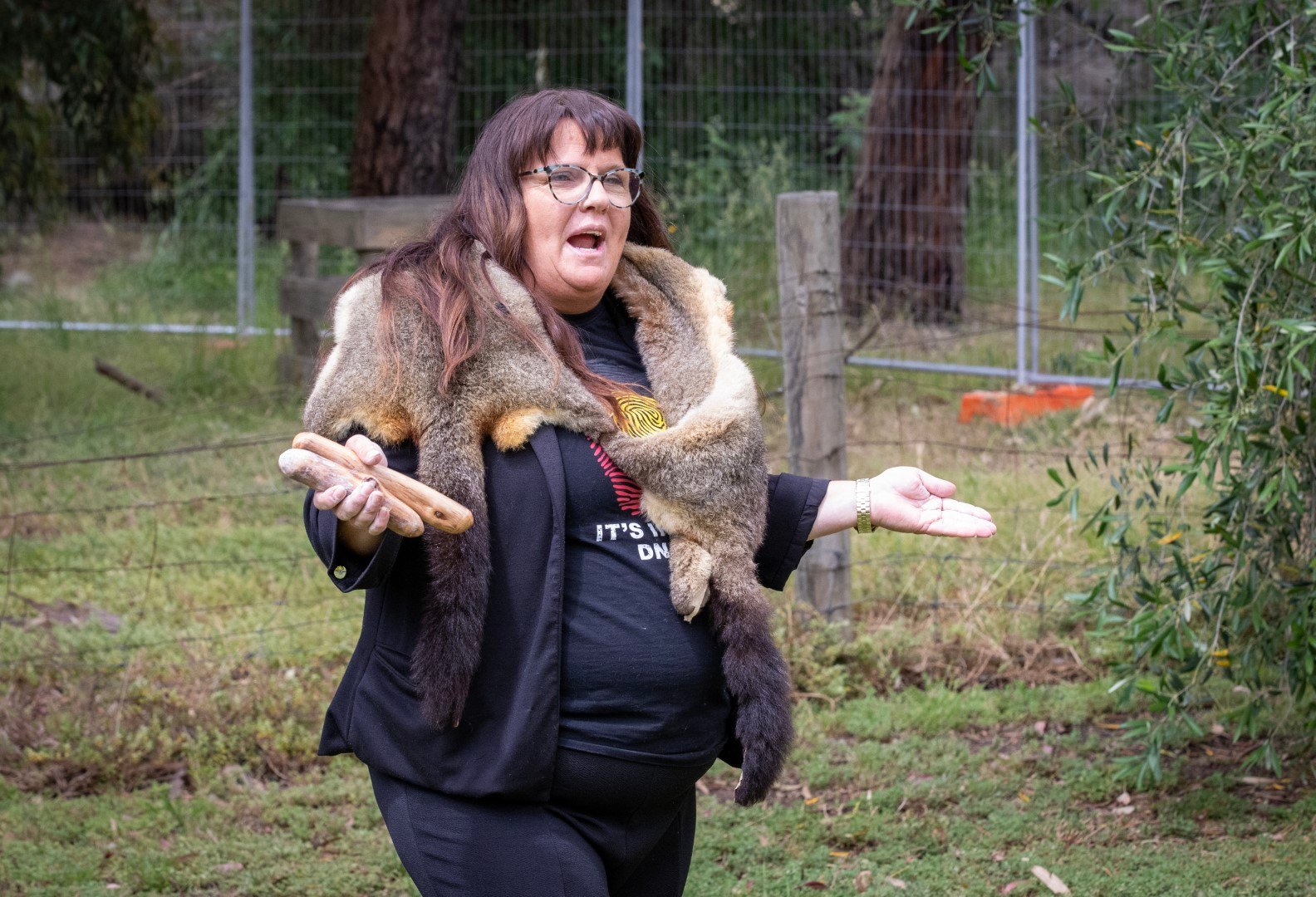 Melinda Kennedy, representing the Wadawurrung people, performs the Welcome to Country.
During the ceremony, Melinda invited attendees to put ochre on their hands and place eucalyptus leaves, generating a white 'welcome' smoke, in a fire.
"When you walk onto my country, I would smoke you to welcome you here and ensure that your day, or your time on my country, is a nice, safe and happy one," she said.
"As we are opening up here, let's make sure that this place is a safe and caring one for everyone that lives here."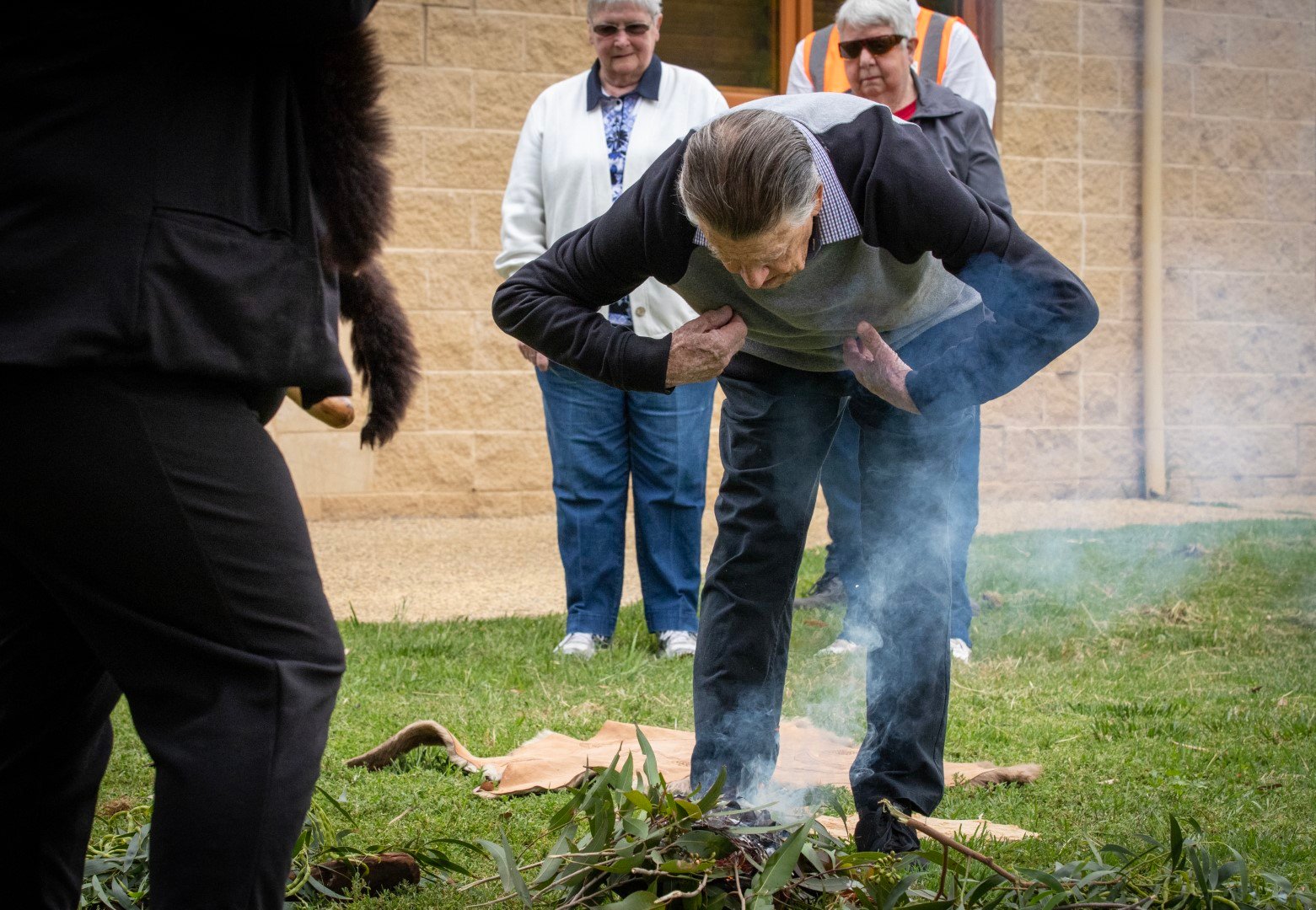 John Hughes, who will be one of the first residents to move into the village, takes part in the ceremony.
Ryman's Victorian communications manager Michael Cummings said a smoking ceremony and Welcome to Country was held at all new Ryman sites in Australia as both a way of acknowledging the traditional owners of the land and starting a conversation about the very concept of land.
READ MORE:
"While we might own the deed to this plot of land, the story of this land and this country goes back tens of thousands of years, and in that sense we are really just people passing through for a small chapter in a much larger story," he said.
"When you look at it through that lens, I think it gives us a perspective about the role that we play as custodians of the land – of people who care for other people – and to really recognise that our story as a country is much longer than we sometimes acknowledge."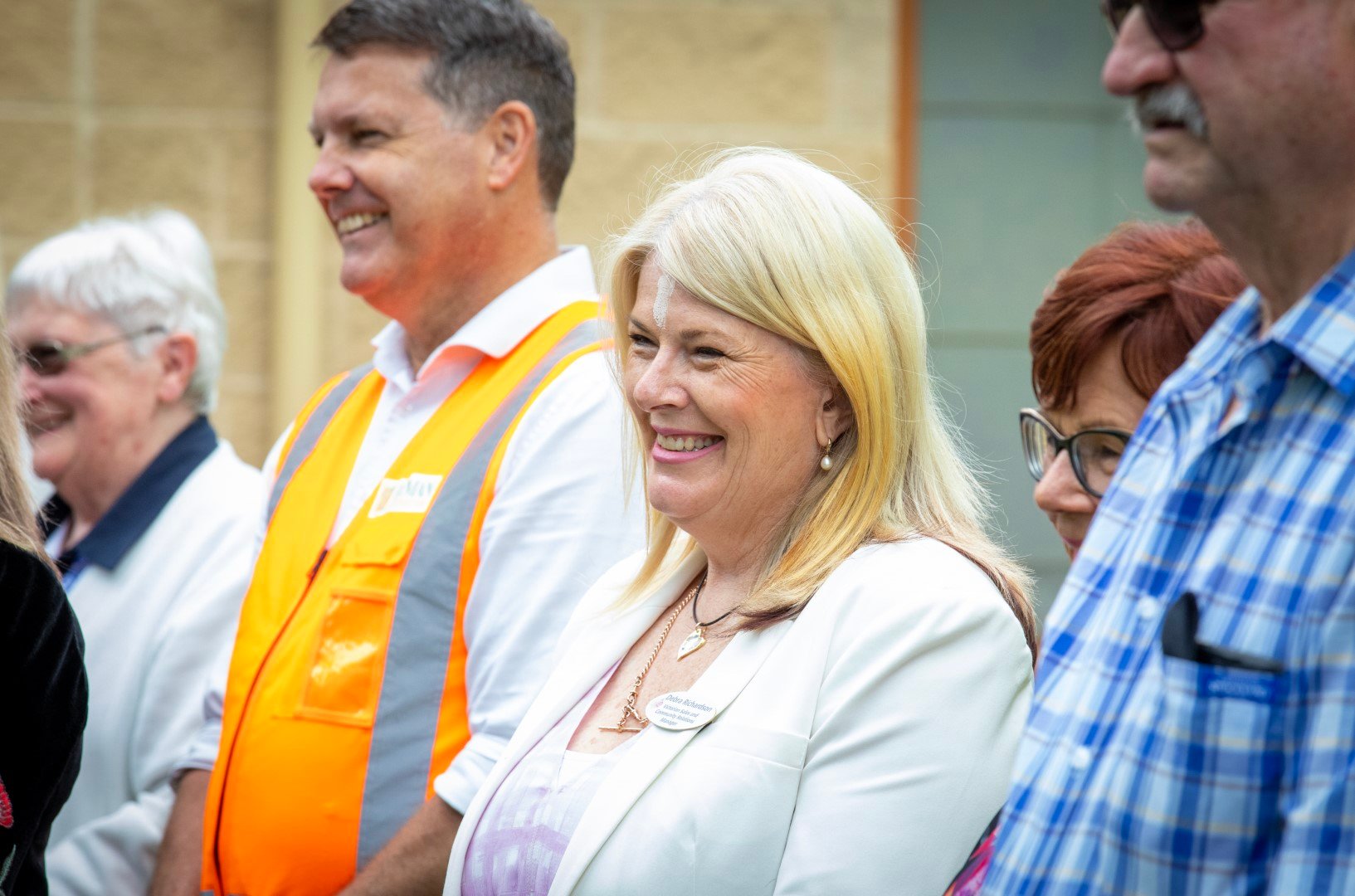 Ryman's development, sales, operations and construction teams come together to mark a big milestone for the village.
The ceremony was originally scheduled for July, ahead of the construction of the village's first villas, but it was postponed due to COVID-19.
Graham Fisher, who is due to move into the village later this month with his wife Lola, said he was pleased to have been able to attend the ceremony.
"I had never been to a smoking ceremony before, so it was very educational, I took a lot from it," he said.
"It's really good to know the history of this land that we will be living on."
When completed, the village will include villas, serviced apartments and residential care, including low care, high care and specialist dementia care.