As Wurundjeri elder Di Kerr performed a smoking ceremony and Welcome to County at the construction site of Ryman Healthcare's Aberfeldie retirement village a crow flew overhead.
A symbol of protection in Aboriginal culture, Aunty Di said she was "really pleased" to see the bird appear during the ceremony, which marked the official start of construction of the village at 2 Vida St.
During the traditional ritual Aunty Di explained the Welcome to Country was about respecting one another and the land.
MORE NEWS:
She welcomed ceremony attendees from Ryman's sales, development and construction teams to the land.
"Welcome from the tops of the trees to the roots in the ground," she said.
Ryman's Victorian communications manager Michael Cummings said Aunty Di was invited to perform a Welcome to Country and smoking ceremony because it was important to acknowledge the traditional owners of the land.
"The big picture of today is that while we hold the deed to this land, the human connection to this land far predates us," he said.
"In that sense, we're custodians of the land and it's important that we acknowledge and pay respect to its traditional owners."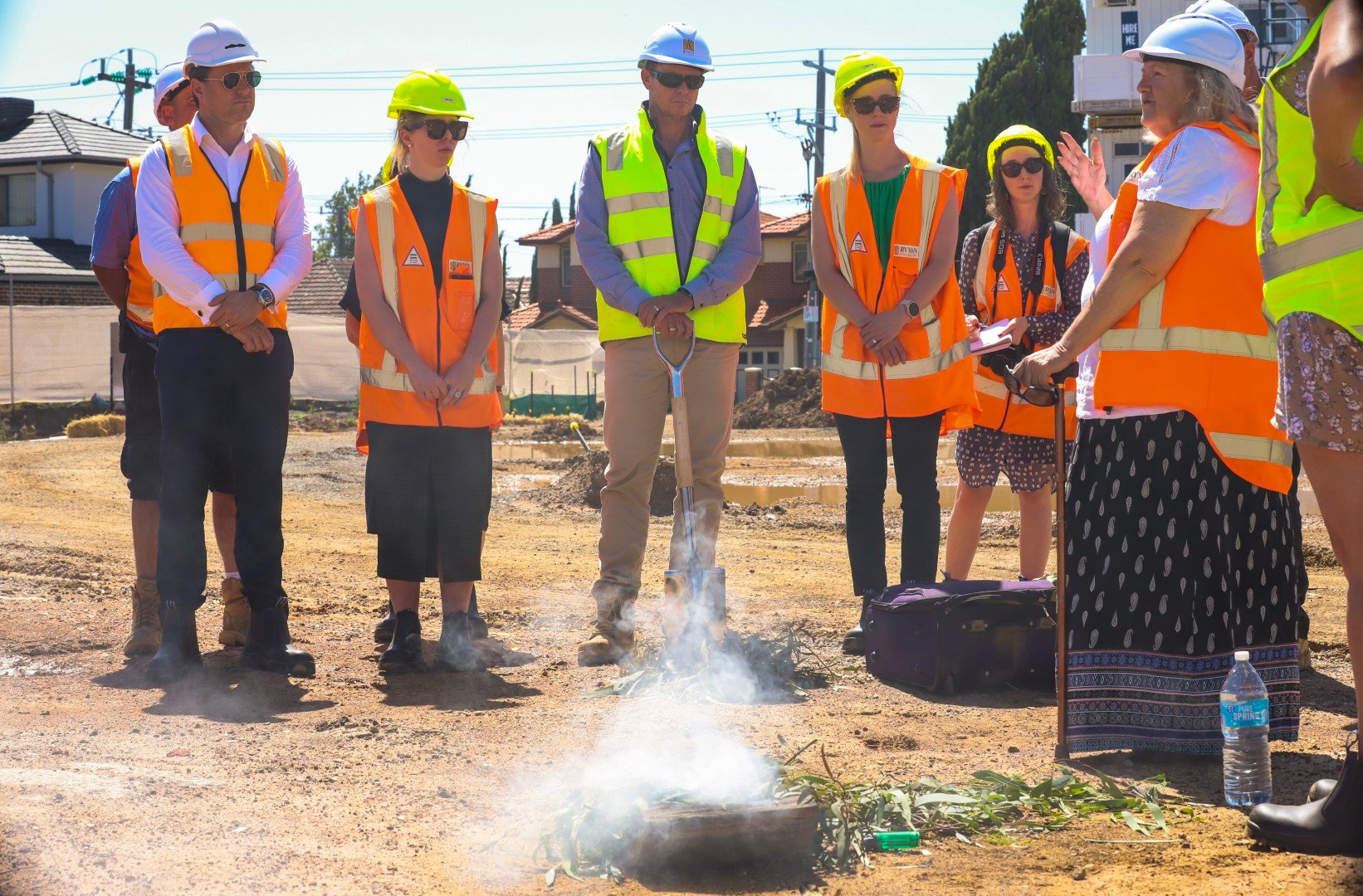 Aunty Di welcomes members of the Ryman Australia team to the site.
After the ceremony Ryman's Victorian construction manager Martyn Osborn and project manager Allan Fleming broke ground nearby.
Ashes of eucalyptus leaves were buried in the ground to return them to the land.
Upon completion, the Aberfeldie village will comprise 64 apartments, 27 serviced apartments, and 74 aged care beds, including low care, high care and specialist dementia care.
The first residents are due to move into the village in July next year.