Upon arrival at the new Ryman Ocean Grove and Highton sales suites local residents and their pooches are greeted by a gold dog bowl.
It is right down to this gesture of offering local pets a drink, and their owners a pause in their walk, that the sales suites operate with the community at the core of what they do.
The suites provide an opportunity for people considering their retirement options to 'step inside' the living and kitchen area of a Ryman villa, to find out more about Ryman villages, and have an informal chat with an expert sales advisor about how Ryman can meet their needs.
READ MORE:
Ocean Grove sales advisor Janine Wilde says the communities in Highton and Ocean Grove have been "really receptive and so positive" since the Ocean Grove suite opened at 63 The Terrace in October, and the Highton suite opened at 157 South Valley Rd in November.
"In the first few weeks we had a number of events, and just seeing the reactions of appreciation and joy to what we are doing is fantastic.
"Although we don't have plans and pricing available for our proposed village at Ocean Grove yet, the sales suite provides locals with the opportunity to drop by and learn about what makes Ryman's offerings unique.
"We also have information on our other Ryman villages in Victoria."
Events for locals have included booked-out special movie screenings at the Pivotonian Cinema in Geelong, and a terrarium making class with an afternoon tea.
The events give prospective residents the opportunity to compare notes on Ryman's offerings, Janine says.
"Clearly it is all positive because they want to stay on the database, they want to go on bus tours to Nellie Melba, three friends have all purchased at Highton."
Discussing Ryman's products comes "naturally" because the advisors "believe in what we are selling", she says.
"The key word is transparency.
"It is about helping people make sure it is the right decision for them."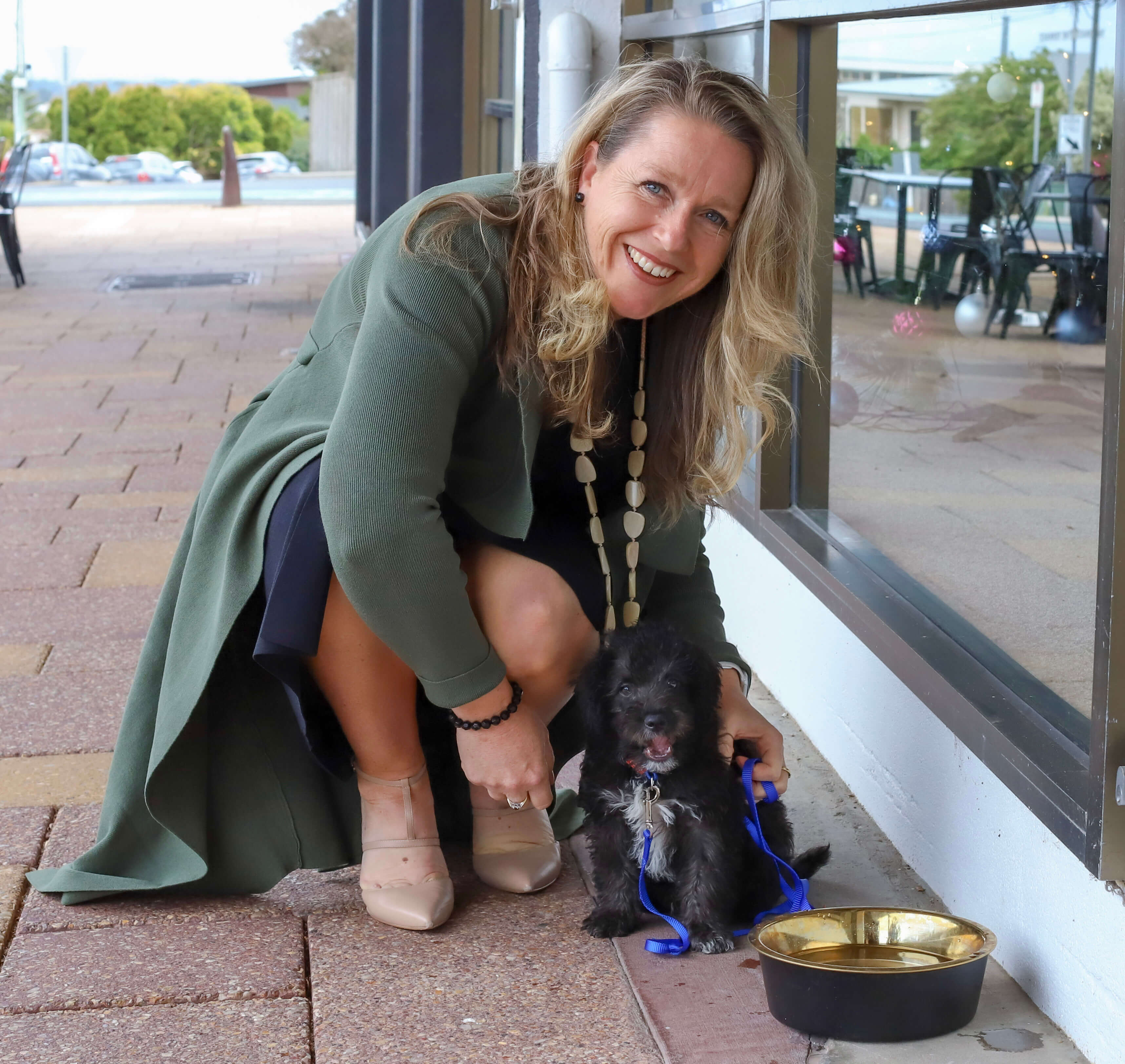 Janine with puppy Morris.
People visiting the suites have been impressed by Ryman's 90-day money back guarantee, and fixed weekly fees, she says.
"People are also very impressed that Ryman employs the first person who puts the shovel in the ground, to the person who puts the last flower on the table before residents move in."
Fellow Ocean Grove and Highton sales suite advisor, and Highton resident, Theresea Cliffe, says many people visiting the suites know Ryman from the Nellie Melba and Weary Dunlop Retirement Villages.
"Our continuum of care is also a massive factor that is attracting our future residents."
Sales suite visitors have included a mix of couples, and single men and women, she says.
"A lot of the time we are also getting children who are coming in to enquire for their parents.
"This is great, because it's got to be a family decision."
Both sales suites are open 9am to 5pm, seven days a week.
Earthworks have begun at the Highton site, ahead of the construction of the village comprising 57 independent living villas, 23 independent apartments, 60 serviced apartments, and 100 care beds across low care, high care and specialist dementia care.
Development of the Ocean Grove village will start following consent approval.