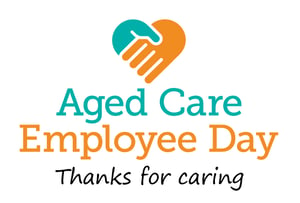 August 7 is Aged Care Employee Day.
It's an opportunity to honour and celebrate the everyday selfless work of carers. But this year the day is also about recognising the extraordinary work our carers are doing, with grace and kindness, in the face of COVID-19.
We speak with Nellie Melba Retirement Village Personal Care Worker Segundo Funcion and resident Margaret Martin about their special bond.
Growing up in the Philippines Nellie Melba Retirement Village Personal Care Worker Segundo Funcion always admired the work of nurses.
"It is not an area many men work in, but as a child I watched my aunt who was a nurse and I saw that caring for people is a really good job," he says.
As a registered nurse in the Philippines Segundo (pictured above) was in a minority, with men making up only about 10 per cent of the global nursing workforce.
READ MORE
"I worked in an emergency department in the Philippines and in a surgical ward," he says.
"In the emergency room the pace was very fast, and here (Nellie Melba) I get to slow down a bit and take more time to care for my residents, which I enjoy."
When Nellie Melba care centre resident Margaret Martin moved to the village about 15 months ago, Segundo was among the first care staff she met.
"Right from the very outset of meeting him I have always felt very comfortable with him, and he has always been very accommodating and attentive, very, very professional, and he has put up with me!" she laughs.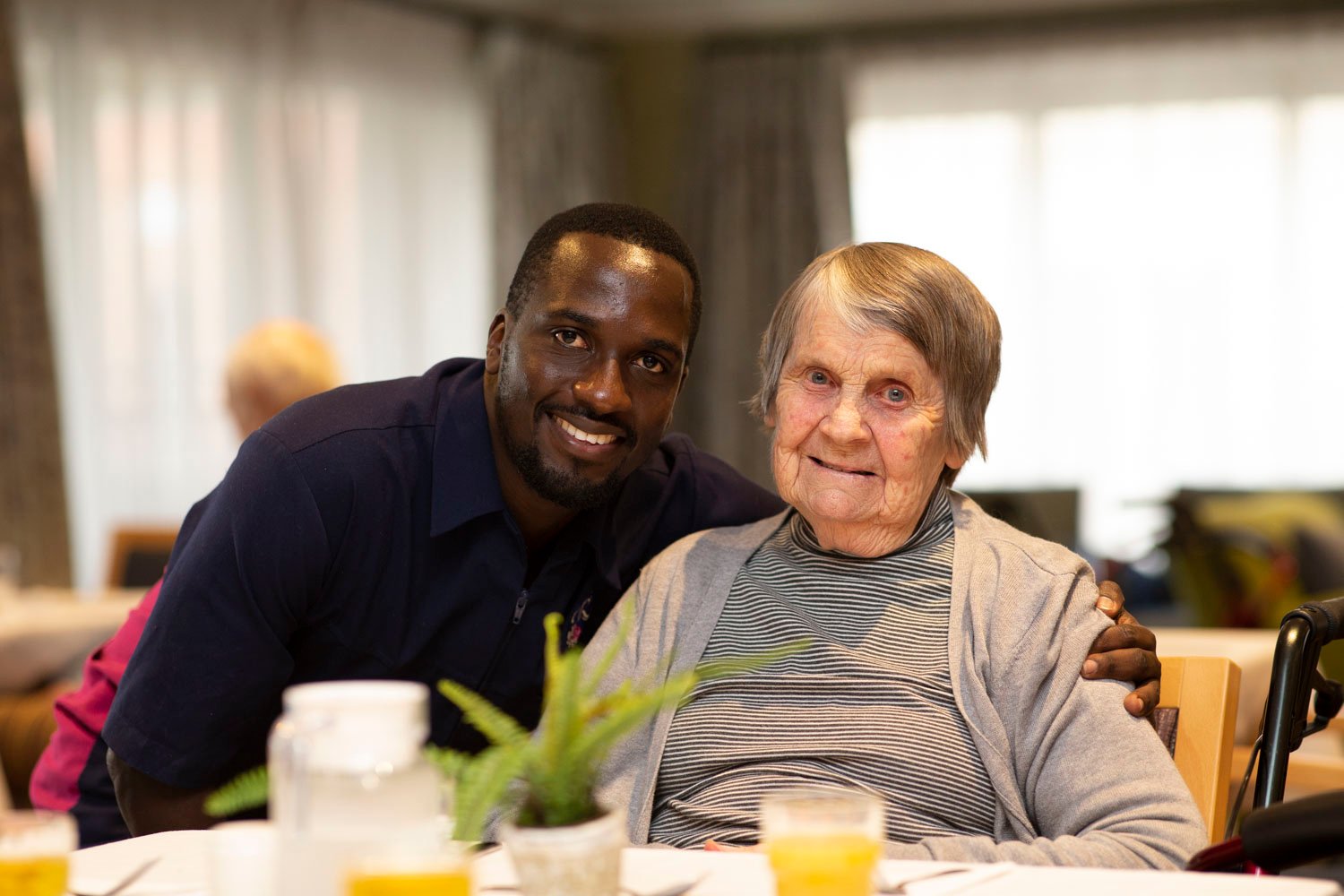 Nellie Melba resident Margaret Martin with another staff member at the village last year.
"I decided 15 months ago it was time I went into care, and it was my decision to come here, and it is one of the best decisions I have ever made because the staff are so wonderful.
"When you have someone like Segundo looking after you, you have no complaints."
The pair say laughter is a key feature of their relationship.
"We discuss the news, we discuss the weather and we've had some in-depth discussions about Donald Trump," Margaret chuckles.
Family members of residents at Ryman Healthcare's retirement villages are sharing video messages for the special people who care for their loved ones.
They also appreciate that one another was breaking traditional assumptions based on gender and age.
"I think one of the misconceptions about older people is that they are not active, and in Margaret's case, especially with bingo, she is very active," Segundo laughs.
"We don't play for sheep stations, we play for chocolate," Margaret says.
"And I feel it is a misconception that women always make better nurses and carers than men.
"Segundo is wonderful."