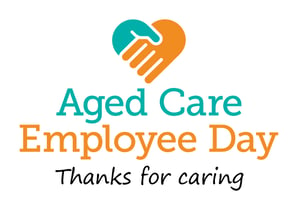 August 7 is Aged Care Employee Day.
It's an opportunity to honour and celebrate the everyday selfless work of carers. But this year the day is also about recognising the extraordinary work our carers are doing, with grace and kindness, in the face of COVID-19.
We speak with Weary Dunlop Retirement Village Personal Care Worker Mia Mia and resident Marie 'Mimi' Bulda about their bond.
For Mia Mia choosing to work in aged care was an act of courage and rebellion.
"You might be surprised, but no one in my family supported me being a carer," she says.
"I grew up in Indonesia and southern California, and there were high expectations for everything including the expectation that I would go into the family business."
READ MORE:
It was while working as a secretary in America that Mia realised she had good relationships with many older people from elderly clients to an elderly neighbour.
"Then I worked as Personal Care Assistant and I quickly realised this is my dream job," she says.
Mia started working at Weary Dunlop not long after she moved to Melbourne with her husband.
For Mia, her role is more than just a job.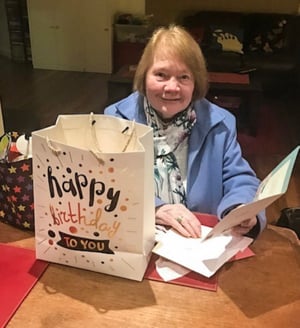 "This job is not only about showering, assisting and preparing someone physically to look good, but it is also about how to make people happy from the inside and make the residents have a great spirit," she says.
Weary Dunlop care centre resident Marie (Mimi) Bulda says she hit it off with Mia not long after she moved to the village last year. Weary Dunlop resident Marie 'Mimi' Bulda
"She is friendly, very kind, and funny, funny, funny," Mimi says.
A self-confessed perfectionist, Mia says she takes great pride in doing Mimi's hair.
"Every time I am working, I feel like I'm not working but serving my mum, so I try my best and I like to get Mimi's hair just right."
Family members of residents at Ryman Healthcare's retirement villages are sharing video messages for the special people who care for their loved ones.
Mia says Mimi is equally considerate and interested with Mimi often asking after her son.
"She is a wonderful and kind woman," Mia says.
Mimi says she is hugely appreciative of the sacrifices made by staff like Mia, particularly in response to COVID-19.
"They could be with their families, so I would say thank you very much, it is very nice to be so well looked after," she says.