August 7 is Aged Care Employee Day.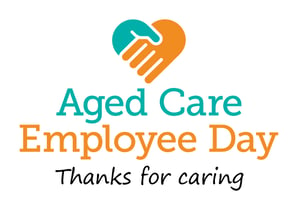 It's an opportunity to honour and celebrate the everyday selfless work of carers. But this year the day is also about recognising the extraordinary work our carers are doing, with grace and kindness, in the face of COVID-19.
We speak with Nellie Melba care centre acvitity and lifestyle, fluid and personal care assistant Lizell Umayam and resident Sandra Nixon about spreading happiness through care.
At first glance the differences between pediatrics and geriatrics seem greater than the similarities.
But when Lizell Umayam started working in aged care she realised the fundamentals of good pediatric care were the same as the fundamentals of good aged care.
"Going from pediatrics to geriatrics took a bit of adjustment at first," Lizell says.
READ MORE:
"But after getting to know the residents I realised like pediatrics, geriatrics is about supporting people to be as well and independent as they can be."
Lizell joined the Nellie Melba care centre team about 10 months ago after moving from the Philippines where she worked as a pediatric nurse for six years.
Family members of residents at Ryman Healthcare's retirement villages are sharing video messages for the special people who care for their loved ones.
Nellie Melba care centre resident Sandra Nixon says having enjoyed a busy life in Horsham before moving to the village she appreciates Lizell's focus on ensuring residents have interesting activities on offer.
"I played a lot of sport, I played netball and golf and tennis, and I was a stenographer, Sandra says.
"I have three children and four grandchildren with a fifth on the way and I always lived on farms.
"I don't have that independence on the farm anymore, but Lizell does help me to feel as independent as I can.
"I think Lizell and all of the staff are wonderful and they do everything to keep us safe."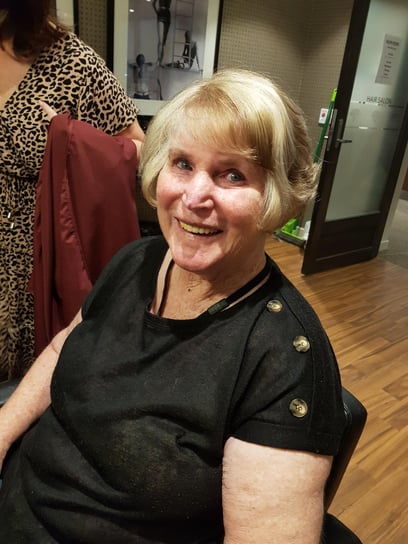 Nellie Melba resident Sandra Nixon.
Since COVID-19 staff and residents have adapted actives to ensure social distancing can be practiced, Lizell says.
"I also held a talk for residents about COVID-19 so they could ask any questions they had.
"COVID-19 has taught me to take care of people as if they were my family, because they don't have their family with them, and I don't have my family with me either."
While she has great professional relationships with all her residents, Sandra has a similar spontaneous streak to herself, Lizell says.
"Sandra is spontaneous like me.
"She has a lot of friends here and her happiness spreads.
"I like getting people to sing 'If You're Happy and You Know It'.
"Sandra is often one of the first to join in."