August 7 is Aged Care Employee Day.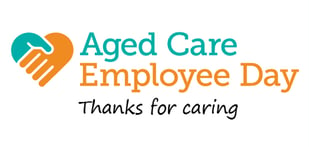 It's an opportunity to acknowledge and celebrate the outstanding care our team members provide, and the special bonds they form with residents.
With COVID-19 still impacting the lives of older people and aged care staff, the day is also about recognising the immense sacrifices being made to keep our most vulnerable safe.
We speak with Nellie Melba Retirement Village Enrolled Nurse Shabana Jawaid about her passion for nursing.
For Shabana Jawaid caring for residents in Nellie Melba's Covent Garden high care unit is more than just a job.
"I really feel like I am looking after my grandparents, they are more than just residents," she says.
When Shabana first began university, she planned to become a doctor, however she "loved" the bonds built with residents so much she decided to become a nurse.
Late last year she completed a Diploma of Nursing at Holmesglen Institute.
"Studying and working at the same time can be challenging, but I honestly don't feel like I'm really working when I am at Nellie Melba," she says.
"Having the opportunity to see residents every day and provide emotional support is amazing, and I receive fantastic support myself from the unit coordinators, managers and Ryman's head office."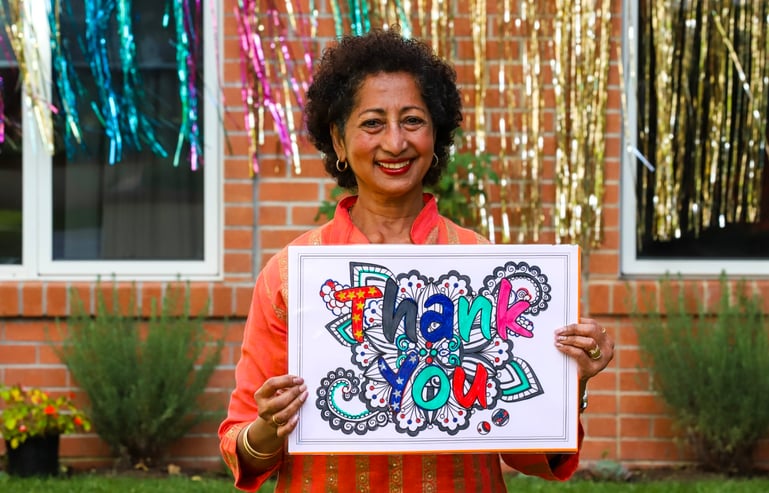 Nellie Melba Retirement Village resident Premila Brito thanks staff for their care during the pandemic.
Nellie Melba's management team see huge potential in Shabana, so much so she was chosen to help establish the new high care unit, Covent Garden, in late 2020.
"I found that experience both challenging and rewarding," she says.
"I was just transitioning from being a Personal Care Assistant to an Enrolled Nurse, but I was able to help build a fantastic team and we now feel more like a family than just workmates."
While Shabana is focused on becoming a Registered Nurse, she already has bigger goals for her career in the aged care sector.
"I'm thinking about doing my Masters of Nursing and looking to leadership roles in the future to keep challenging myself," she says.
"I always thought I wanted to work in a hospital, but since I started at Nellie Melba my eyes have been opened to what an exciting and rewarding environment aged care is."
This Aged Care Employee Day Shabana wants to thank her residents.
"I am very proud to know you and to have you put so much trust in me," she says.
"Thank you for being here."