It just keeps getting bigger and better.
Around 1300 runners, walkers, volunteers and spectators came together for the My Mt Eliza Run and Fun Festival last month, smashing previous attendance records.
In just three years the event, held at Mount Eliza Regional Park, has become a favourite fixture on the local events calendar.
The event is a fundraiser for Myeloma Australia and was founded by Mt Eliza resident Geoff Nyssen, who was diagnosed with the terminal blood cancer five years ago.
"From my perspective it was an amazing success," Geoff said.
"In the past the most we've had registered is about 650 and this year we had 968 register for the run which is an enormous amount."
Geoff said the event is gaining more momentum each year.
"I think people are just aware of the event now so it's in their calendars, it's not an unknown quantity anymore. They know what they're going to get and so they're coming out more and more every year, which is great."
As the festival grows each year, so too does its fundraising ambition.
Geoff and the organising committee aimed to raise $80,000 this year - enough to fund two Myeloma nurses.
While final numbers were still being crunched, the event was on track to meet its target.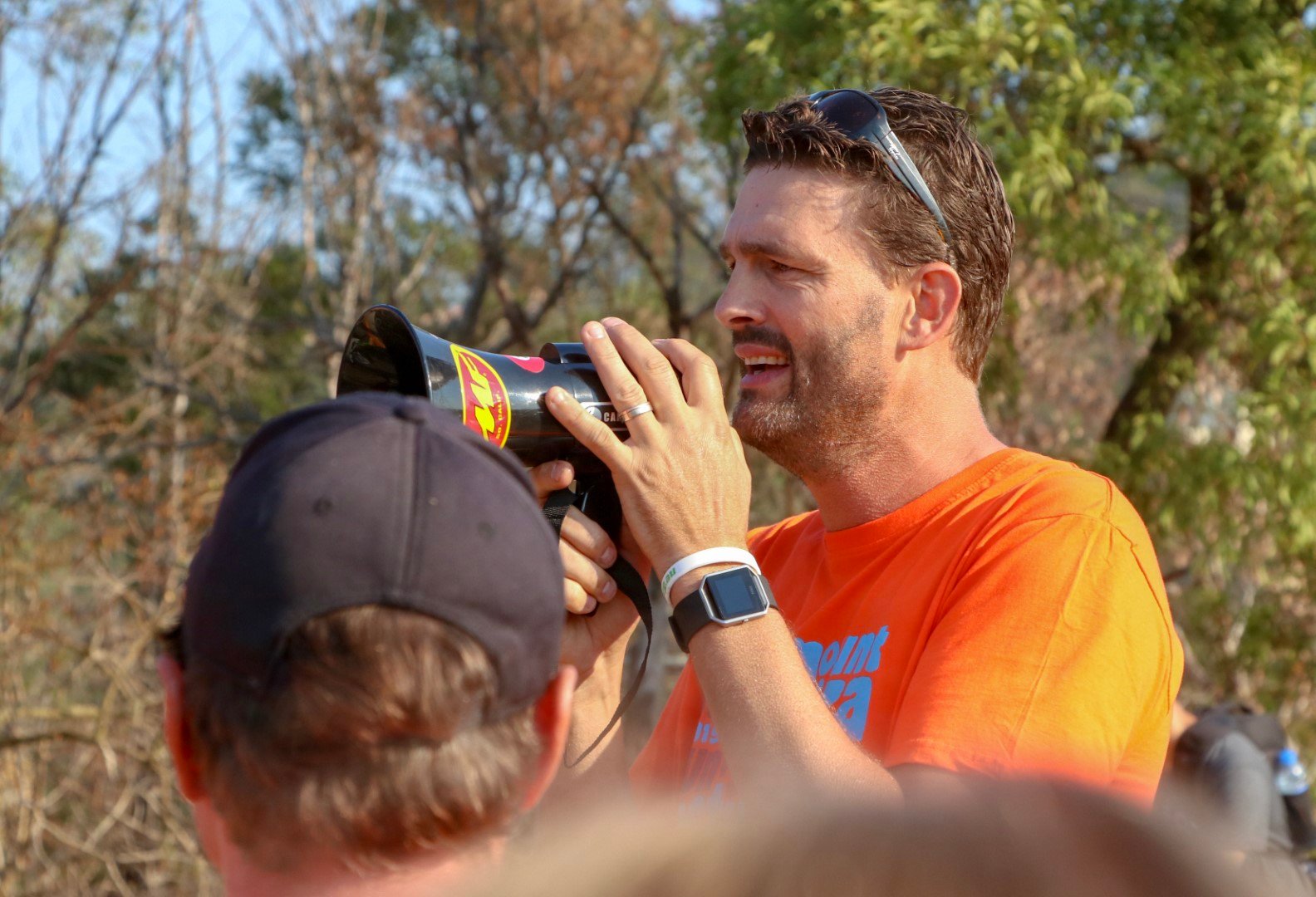 Geoff Nyssen marshals runners at the start line.
"It's a huge amount to raise on the back of what started off a couple of years ago as a little fun run," Geoff said.
"Myeloma nurses provide great support to people like me, families, carers, so we just wanted to stretch ourselves and set a target and articulate that target to the community so they could get behind what we're trying to achieve."
Geoff said the event wouldn't be possible without the support of sponsors like Ryman Healthcare, which has been the festival's community partner since its inception.
"It's unreal to have Ryman supporting us. They're a founding community partner and it really helps us achieve what we're trying to achieve. It's fantastic and hugely appreciated."
Residents and staff from Ryman's Weary Dunlop and Nellie Melba retirement villages were heavily involved on the day, either on the course or as volunteers at water stations, food stalls, or presenting medals at the finish line.
Geoff said My Mt Eliza Fun and Run Festival will be back again in 2020, pending spousal approval.
"She let me host it on our 13th wedding anniversary this year so she'll have a hard time saying no to me now.
"I get a lot of personal satisfaction out of it and it's a very worthwhile undertaking in my eyes."