When Nellie Melba Retirement Village personal care worker Rosie Butler returned to work just four days after giving birth, she did so to protect both herself and her baby.
Ryman Healthcare was among the first three aged care providers in Australia to receive accreditation to administer COVID-19 vaccines, and Rosie and two other breastfeeding team members, as well as a pregnant team member, were among those to get vaccinated at the Nellie Melba village clinic last week.
Rosie said her newborn daughter, Sophie, was her biggest motivation to get the jab.
READ MORE:
"I wanted to protect Sophie and knowing I will be passing on antibodies to help keep her safe made it a clear decision for me," she said.
"I just listened to my GP."
In the largest study of its kind to date, American researchers found COVID-19 vaccines produce antibodies against the virus in pregnant and breastfeeding women, which are passed onto their babies.
COVID-19 vaccines provide about 60 per cent immunity to the baby for about six months, the study found.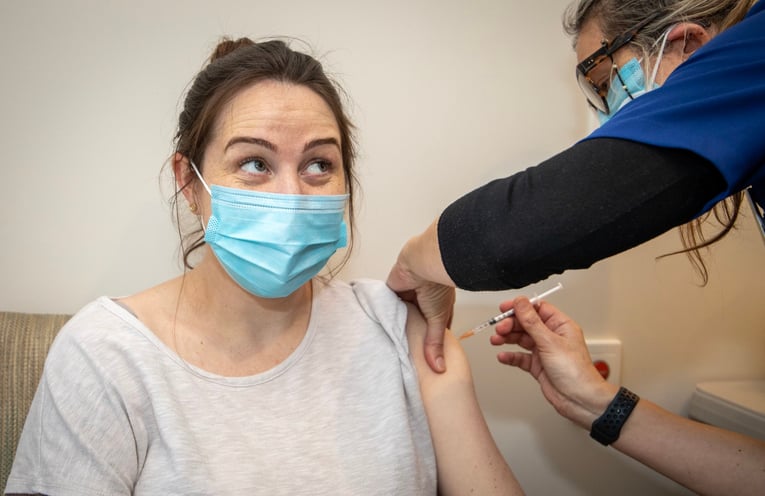 Rosie Butler gets her vaccine at Nellie Melba Retirement Village.
Nellie Melba Registered Nurse Anna Maharjan, who is 23 weeks pregnant, said initially she was reluctant to get vaccinated.
"When I did a lot of research myself, I found that it is not only safe, but beneficial for both mother and baby," she said.
"I originally come from Nepal, both my parents are over there, and I feel very fortunate to be able to access this research in Australia and to get vaccinated."
Anna said her only side effect from her first Pfizer dose was minor discomfort at the site of the injection.
"I would encourage pregnant women to get vaccinated because it is good for yourself, your baby and all the people who are in contact with you, so it's a wise decision," Anna said.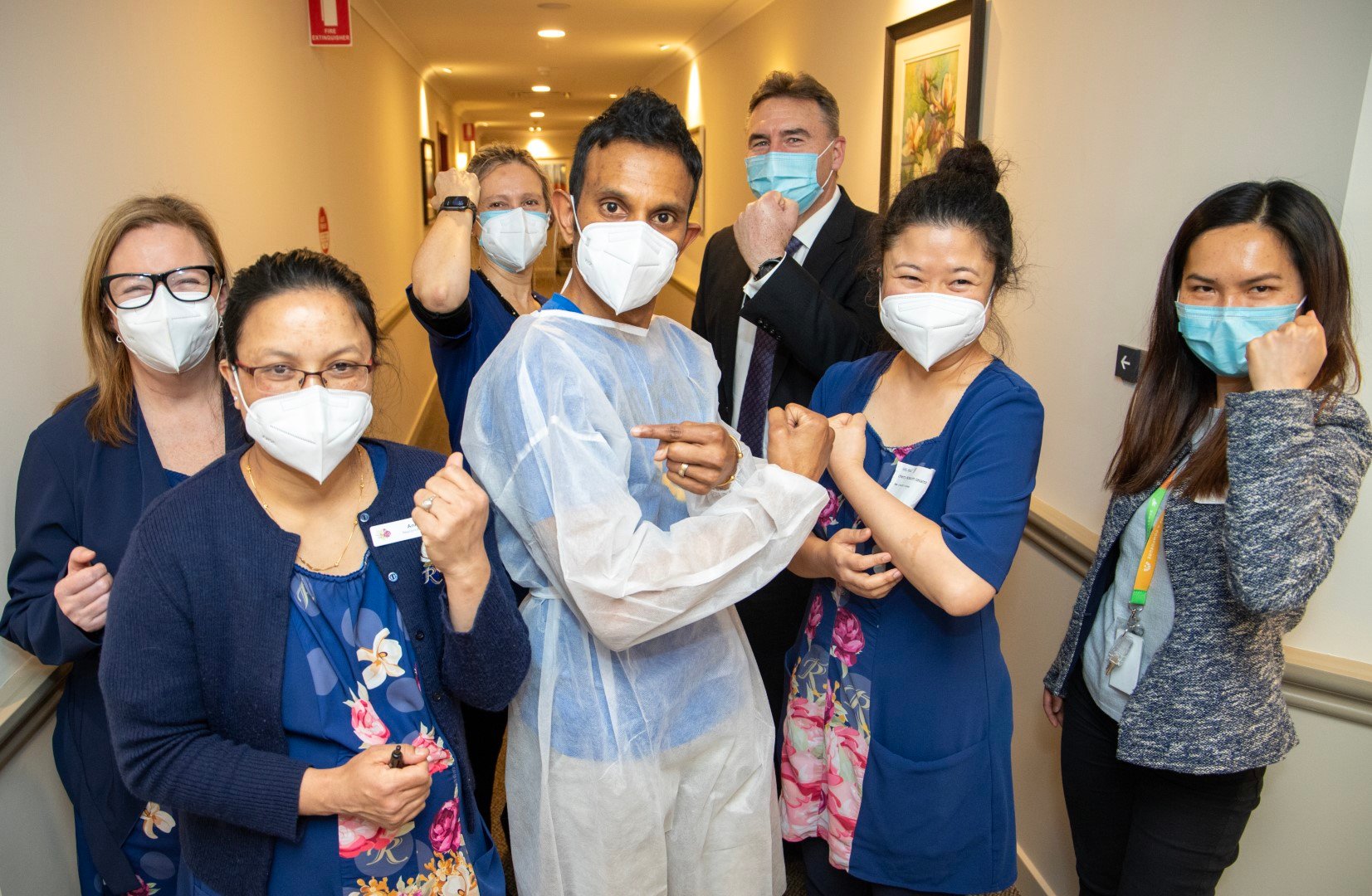 Dr Lahiru Silva, centre, with the team that led Nellie Melba Retirement Village's COVID-19 vaccination clinic.
The COVID-19 Nellie Melba vaccination clinic was led by Wheelers Hill GP Dr Lahiru (La) Silva and Ryman Healthcare Quality Operations Manager Joanne Wang, who worked with the Department of Health to secure vaccines for both team members and residents.
Dr La said pregnant women and breastfeeding mothers should talk to their GP about getting vaccinated.
"The Royal Australian and New Zealand College of Obstetricians and Gynaecologists support data that shows the vaccine is safe for pregnant and breastfeeding women," he said.
"In fact, it is so important to get vaccinated because the outcomes for women who get COVID when pregnant can be much worse."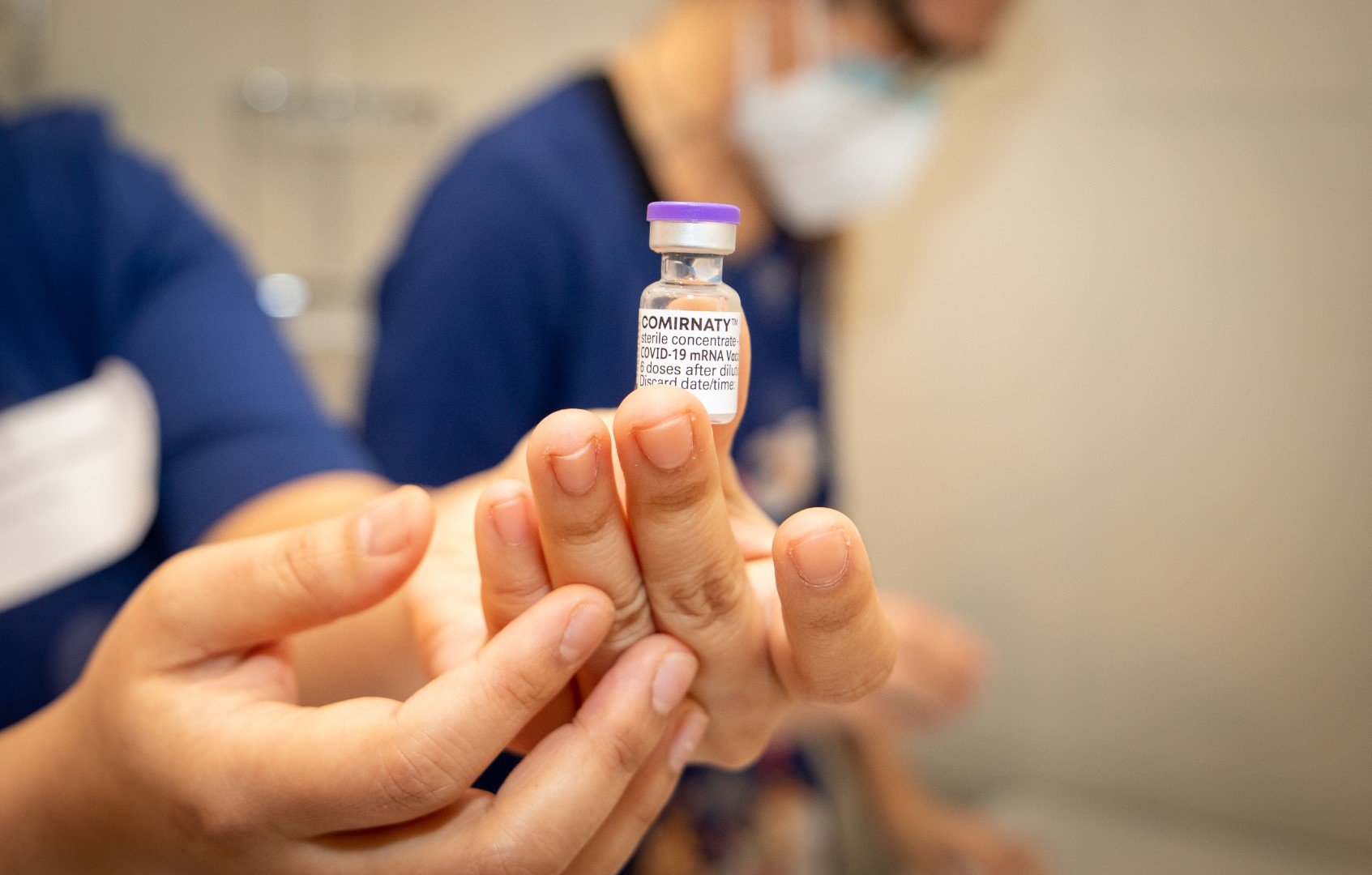 Ryman was among the first aged care providers in Australia to receive accreditation to administer COVID-19 vaccines.
Getting accreditation to administer the vaccine had been a rigorous task involving completion of state and national COVID-19 vaccination training, ensuring the vaccine was kept cool and used within a tight timeframe, and organising post-vaccine monitoring, Joanne said.
"The other important step was to ensure as many staff and residents as possible could join the clinic so there was no wastage of doses.
"We also have a standby list for regular visitors and residents who would like to be vaccinated."
A second COVID-19 vaccine clinic would be held at Nellie Melba in early September to give staff and residents their second dose, and to provide the first dose to those yet to receive it.
At present more than 90 per cent of staff in the village's care centre have been fully vaccinated.