February 4th is World Cancer Day.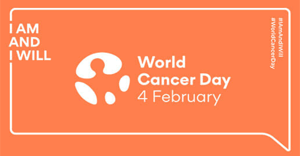 The day aims to raise awareness of the disease which has such devastating impacts on the lives of so many.
To help raise awareness about how skin cancer can be prevented, Weary Dunlop Retirement Village resident, David Millar, 91, opened up about his battle with the disease.
There have only been six months in the past 23 years during which David Millar has not undergone surgery to remove cancer.
In fact, cancer has become such a part of life, when a fellow resident remarks 'not again!' to news David is having treatment, his wife Elaine has a standard response.
"We just say 'yes, well he needs another break away, so it's off to the hospital'," she chuckles.
READ MORE:
David and Elaine's humour is not what may be expected from a couple who stopped counting the mounting treatments for David's skin cancer after the number of the painful procedures surpassed 40.
Rather, it is David's body, scarred from countless skin grafts and Squamous and Basal Carcinoma cell removals, that reveals just how much they have been through.
"You have to stop it (cancer) from being the all-consuming thing in your life, you have to try and forget," Elaine says.
"It was disquieting sitting in the chair at the Cancer Foundation in Carlton all those years ago surrounded by people, knowing some of us would have it and some not," David says.
"I had it and still have it, but I don't think it's restricted me."
The Millars have a "use it or lose it" approach to life, and after David's first diagnosis they still enjoyed yearly trips overseas.
Elaine says after 62 years of marriage, it is David's "positive outlook" and brilliant cancer specialist that make all the difference.
"He's got the most positive outlook on everything," she says.
"He never moans about anything. He's got Macular Degeneration, his hearing is shot, but boy, he never complains!"
When the couple go out, they hold hands to help David navigate uneven surfaces, however David says Elaine has also both physically and metaphorically held his hand throughout his cancer battle.
"It's very nerve-wracking for me, but I go with it, we've still got lots of living to do," Elaine says.
At present they are planning trips to Sydney, Adelaide, Hobart and the Gold Coast, as well as adventures with the RACV.
A life insurance salesman by trade, David says prevention is the best insurance of all.
"I was a young guy during the war years, and I used to love the sun. I was always outdoors and we never had anything in those days about sunblock or hats," he says.
"If I had my life to live over again, I would certainly cover up. Looking after your skin is another type of insurance."
To find out more about skin cancer and how to prevent it click here.